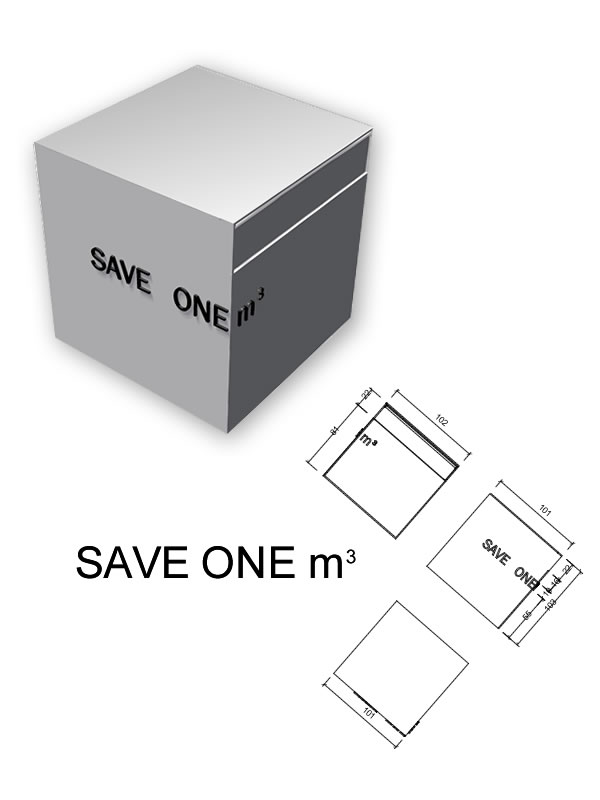 SAVE ONE m3 OF SPACE ON EARTH by petra krizan from croatia
designer's own words:
''SAVE ONE m3'' IS CONCEPT CONSIST OF DESIGN OF 4 BASKETS FOR WASTE THAT CAN BE RECYCLED. WHEN PERSON THROW AWAY GLASS BOTTLES, PLASTIC AMBALAGE, OLD NEWSPAPER OR METAL CANS IN THIS BASKETS, WASTE GOES IN PROCES OF RECYCLING AND SPACE IN OUR ENVIROMENT IS FREE OF JUNK. DIMENSION OF BASKETS ARE 1mX1mx1m, 1 m3 OF WASTE CAN BE PUT IN BASKET. WITH THIS MASAGE THROUGHT DESIGN USER GET BETTER PICTURE AND BETTER FEELING OF MEANING OF RECYCLING PROCES.
3 D
TECHNICAL DRAWINGS
USE
shortlisted entries (1588)