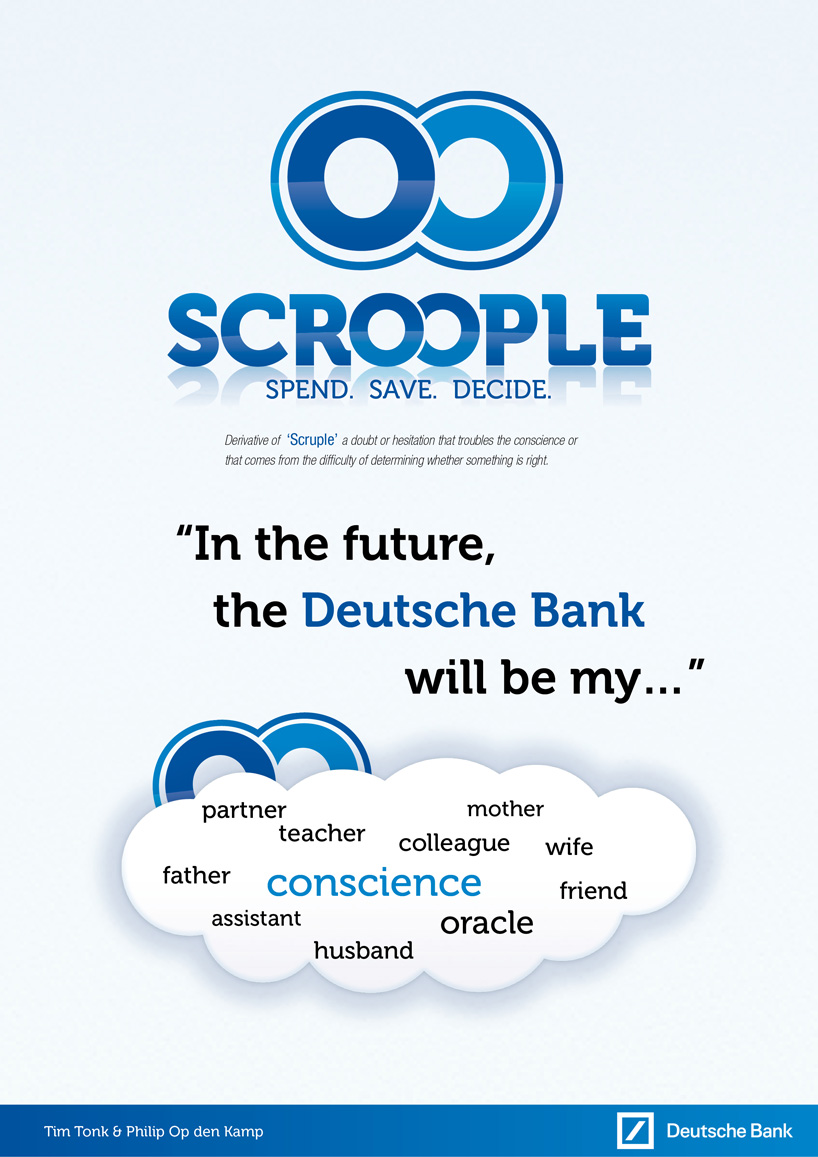 Scroople - Engagement Banking by Tim TonkPhilip Op den Kamp from netherlands
designer's own words:
THE FUTURE OF BANKING.
In the future, the entire consumer-behaviour will change. Boundaries between reality and internet will resolve. We go from today's Cross-channel communication to the near-future's Omni-channel communication, where people are always connected. Connected with each other, with brands and companies, and of course their trustworthy bank who facilitates all contactless payments.
Because there is no more need for physical money transactions, people will be seduced to easily buy more and more-often. An advantage for Business-to-consumer focussed companies. However, it can become a risk for people's savings account and ultimately affect their personal life.
Facilitating financial transactions for businesses and/or individuals won't be sufficient for a bank to survive in the future. Time to improve the (personal) relationship between bank and client. Time to help each individual spend their money more wisely and effectively. Time to change the game!
Advice in everyday situations which affect (finance-related) decision-making are key.
Say hello to banking 3.0, say hello to 'Engagement Banking'.
"In the future, the Deutsche Bank will be my… partner… friend… father… mother… wife… husband… assistant… teacher… colleague… oracle… …conscience…"
Designboom/Deutsche Bank-Project
by Tim Tonk & Philip Op den Kamp
Scroople – Introduction


Scroople – Engagement Banking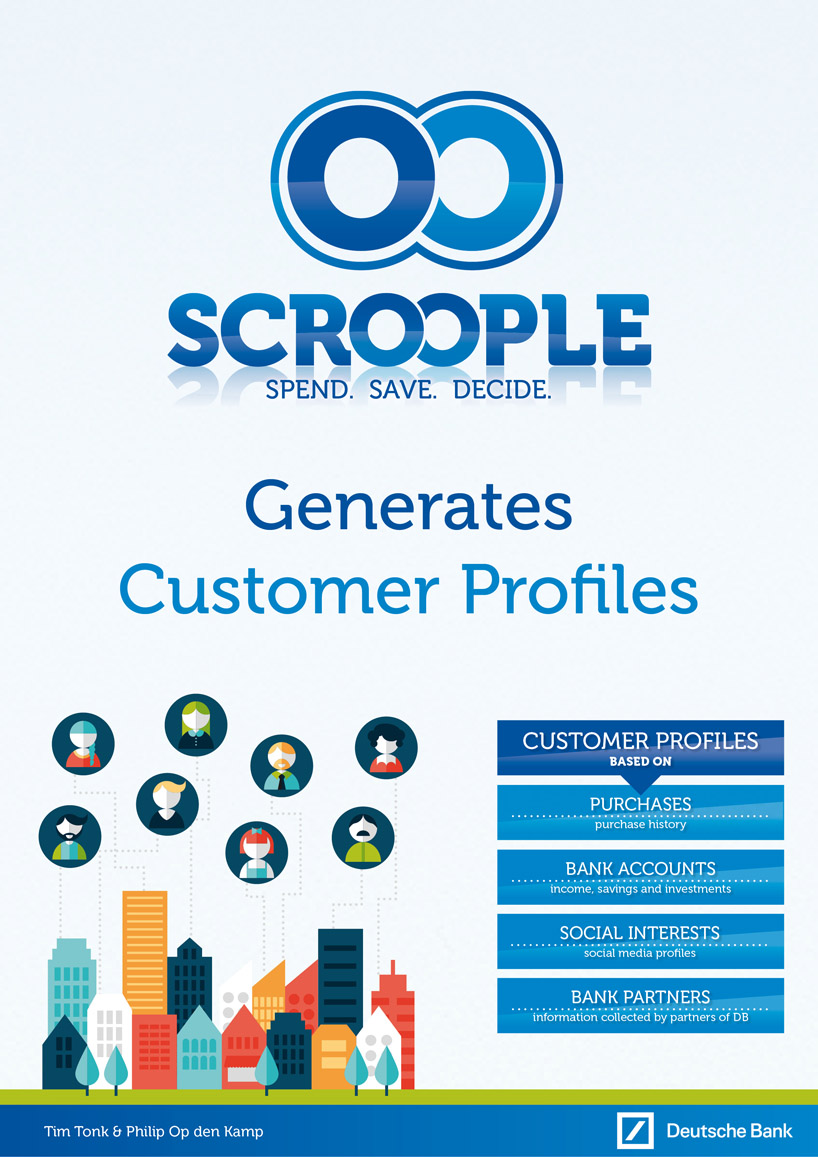 Scroople – Customer Profiles


Scroople – App


Scroople – Advantages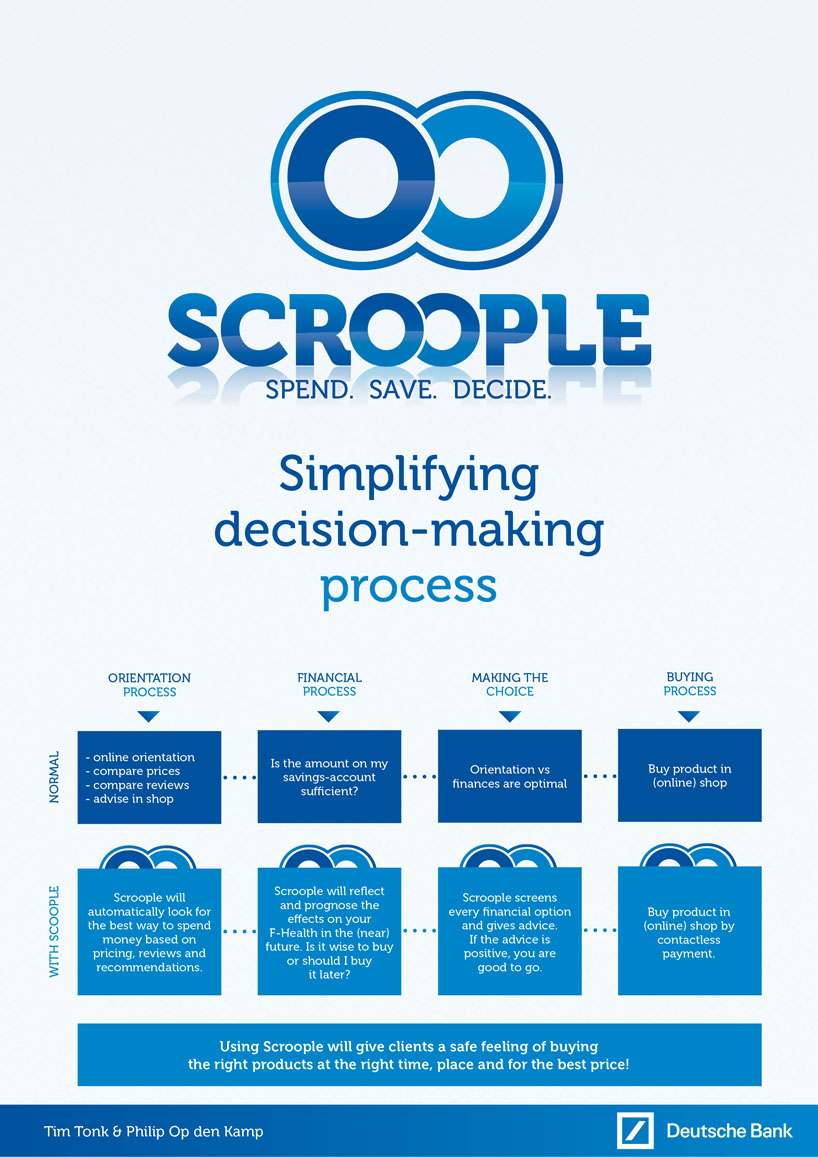 Scroople – Buying Process