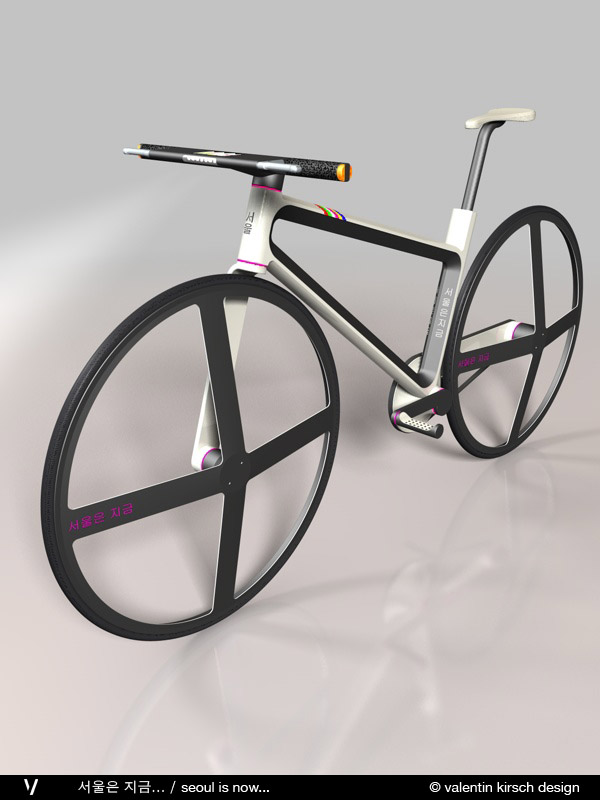 seoul is now... by valentin kirsch from germany
designer's own words:
seoul is now... as seen in the encapsulated city bike concept. experience as a city cyclist has led to a security driven concept. the city bike has been developed as an answer to the problem of theft or vandalism. many parts are encased within the exterior surfaces of the bike, such as the drum brakes, the hub gears and the dynamo for regenerative charging. the city bike features a handlebar with integrated lights, blinkers and a navigations system. an enclosed belt drive system reduces maintenance and single sided wheel mounts ease tyre changes and repair. the use of special tools is required to access any of the city bikes components. future developments would include an integrated frame locking system, a carrier, mudguards and a leasing/service infrastructure.
© 05 07 2010 valentin kirsch design
© 05 07 2010 valentin kirsch design
© 05 07 2010 valentin kirsch design
shortlisted entries (193)