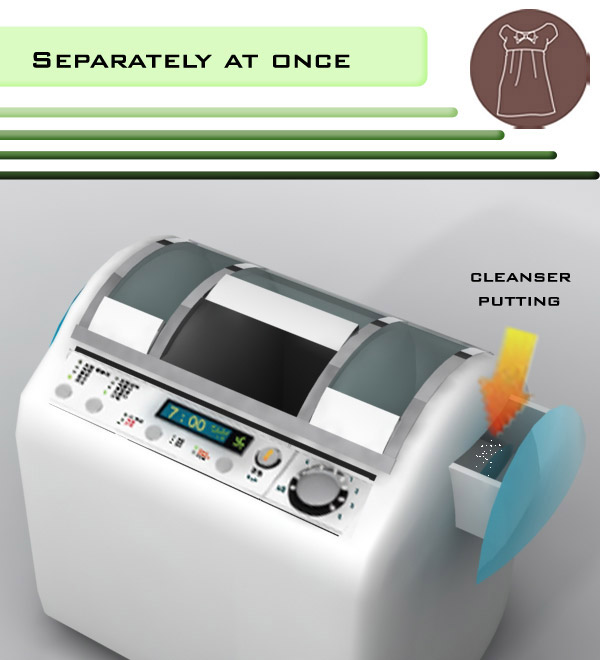 separately at once by Ye won kim from korea
designer's own words:
Traditional Washing Machine could not do the laundry at once; clothes had to be divided according to color and texture and washed separately. Especially for the single-women who own different kinds of clothes, this waste of time and money became a serious problem.
My creation divides the main washing tube into 3 according to the texture of the clothes, therefore it handles 3 types of laundry at once with different time frame
Cotton, which accounts for most of laundry, has a long tube with much space secured; other textures were given less space. This creation boasts enhanced economical efficiency and time efficiency useful for busy women living in contemporary world. Also, tubes operate separately; therefore the user can save electronic energy and respect characteristics of each clothes.
shortlisted entries (123)