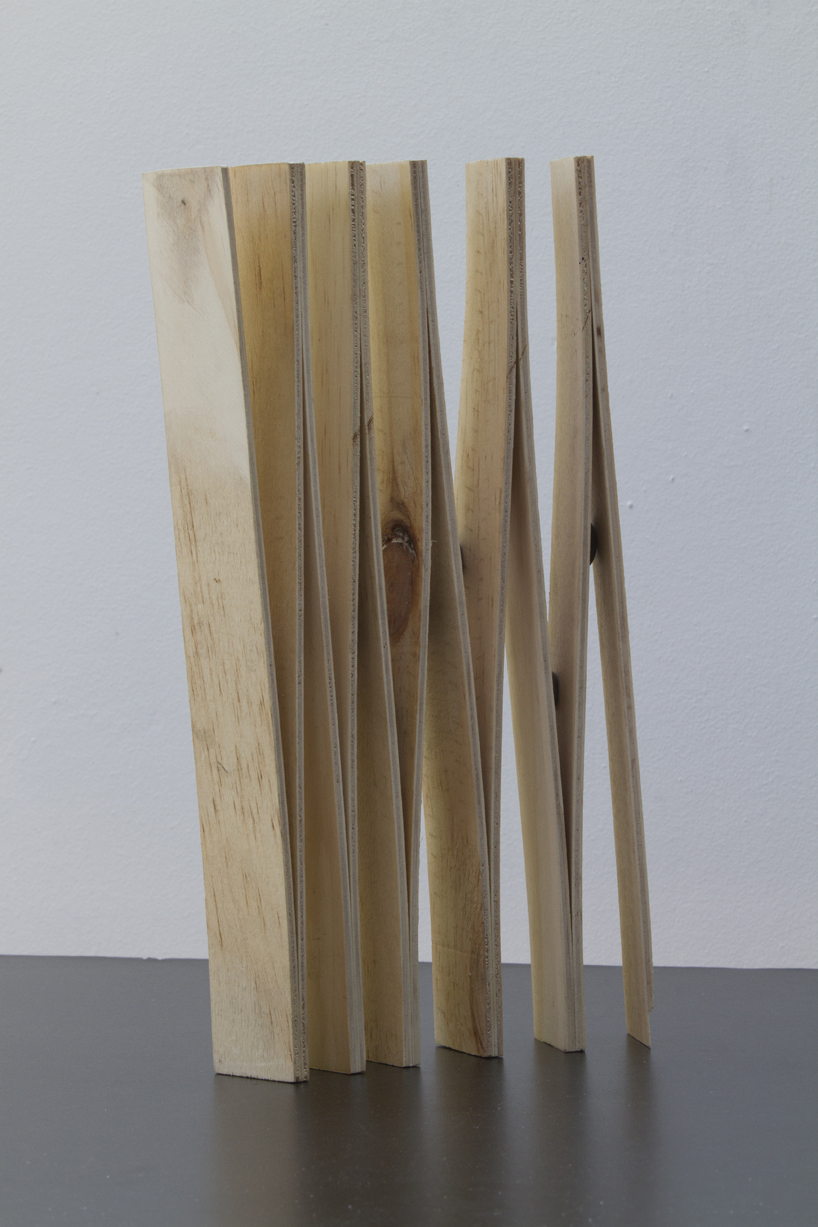 sequence by Jorge Prieto from chile
designer's own words:
Motion can be achieved in a thousand ways, SEQUENCE uses repetition and sequential control of components, taking advantage of the elastic range of each of them, in order to generate any geometry. Moreover, each of the components contributes to only a few degrees of elastic deformation, distributing the loads between all the components within it. In addition, their joints are alternate up and down, creating triangles. This two facts provide an amazing structure performance.
SEQUENCE, may respond to different requirements, modifying the geometry, material and position of each of its elements. Controlling these variables the user can program the desired result when it is unfolded and save materials and transportation costs.
The potential of this project lies in the programming feature, for each product. So we could apply this product in projects as diverse in function and scale, like a bumper, hit radiators, for a stadium construction, furniture, lamps, mining camps, etc.
Once the design is complete, production is extremely simple. It may be performed serially and with low technology.
First plywood model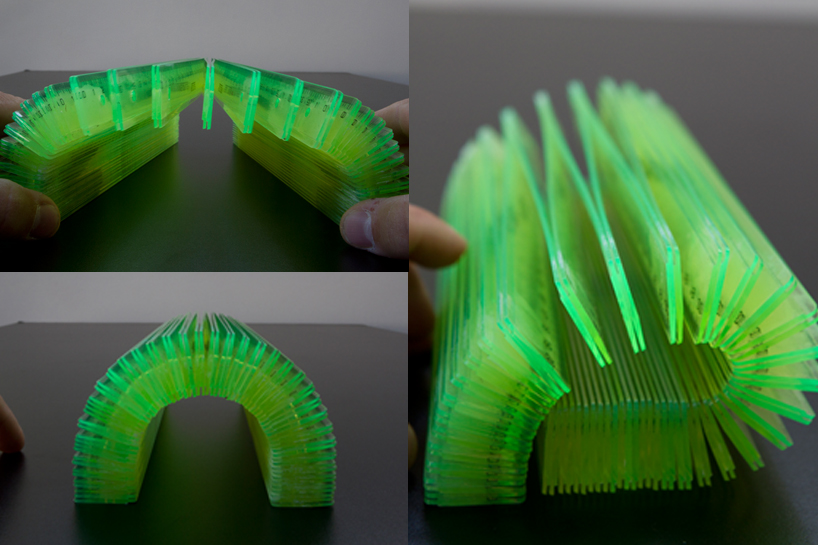 Test with plastic rulers [jwplayer config="mplayer" width="818px" height="600px" file="https://static.designboom.com/wp-content/compsub/368180/2013-01-01/video_1_1357005857_7a9f871d7220ec11acac3d0edd0f8b35.flv"] video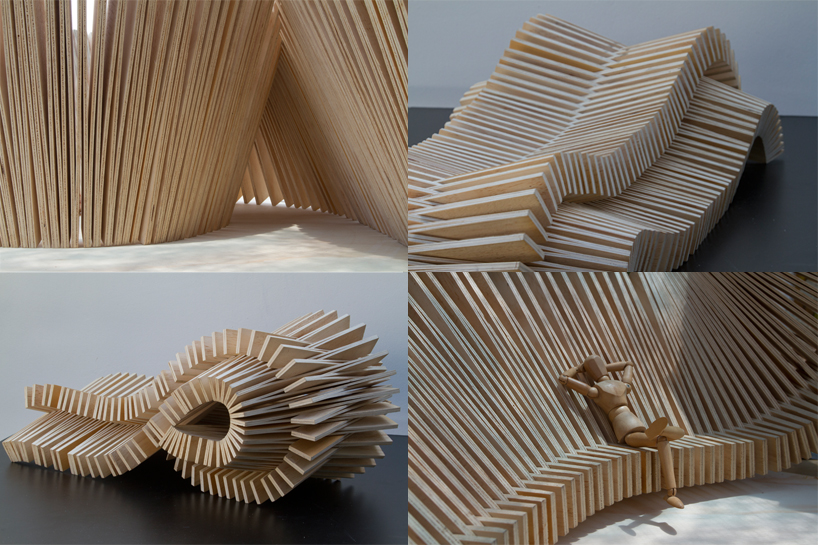 Diferents scales and crossing plywood modules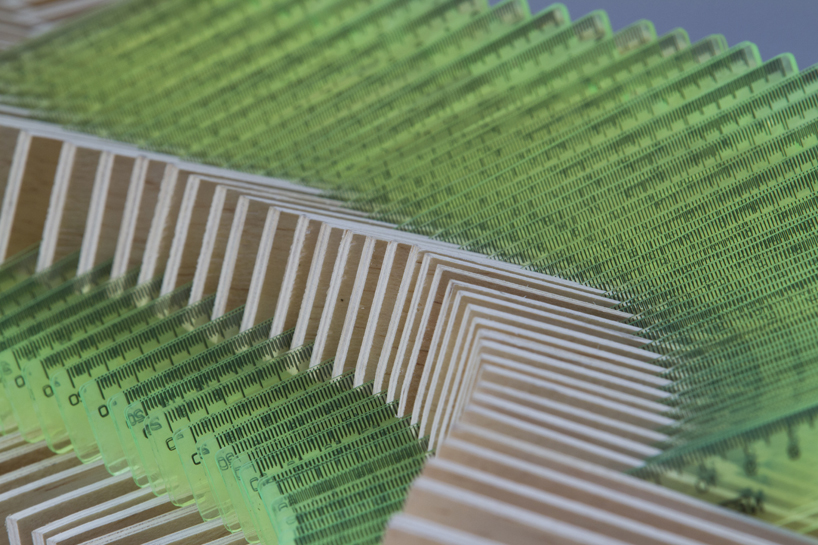 Combining prototypes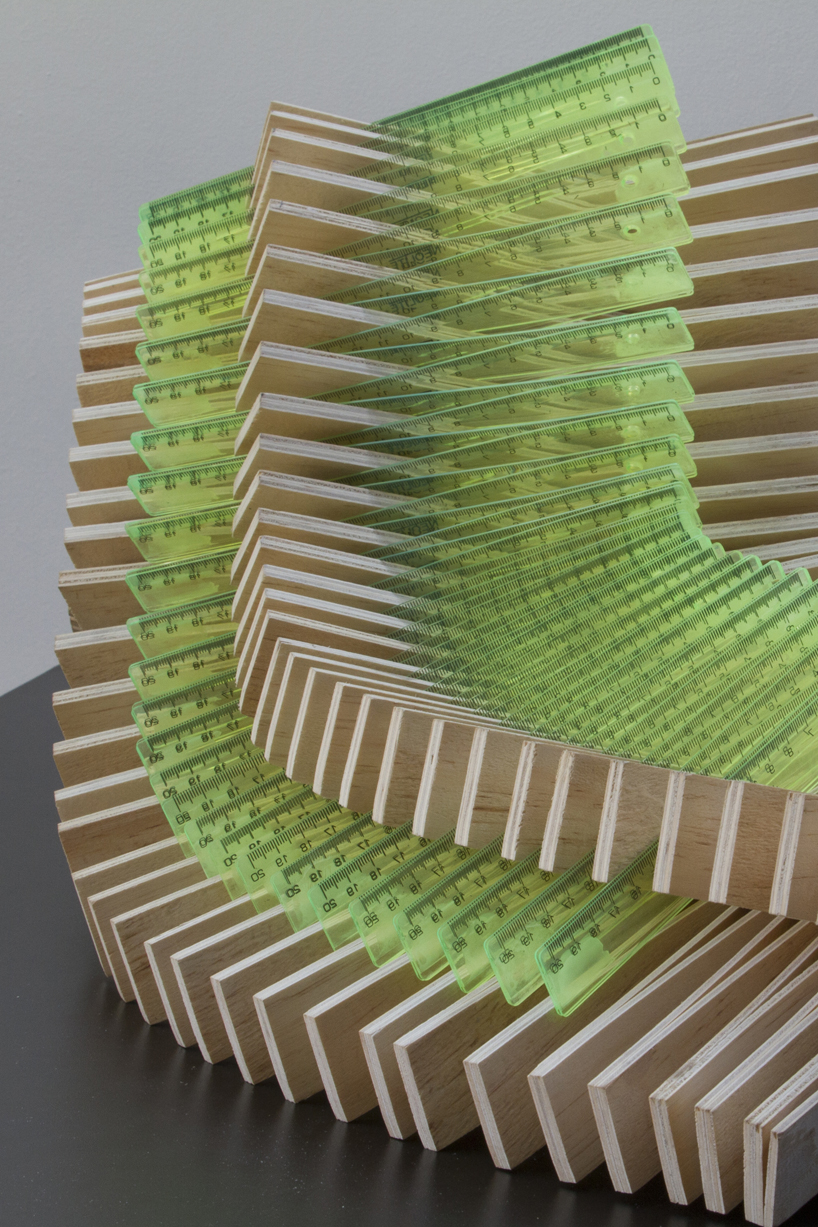 Testing performance with double curvatures [jwplayer config="mplayer" width="818px" height="600px" file="https://static.designboom.com/wp-content/compsub/368180/2013-01-01/video_2_1357005857_838d61834424c2b1014e4be7043965f1.flv"] video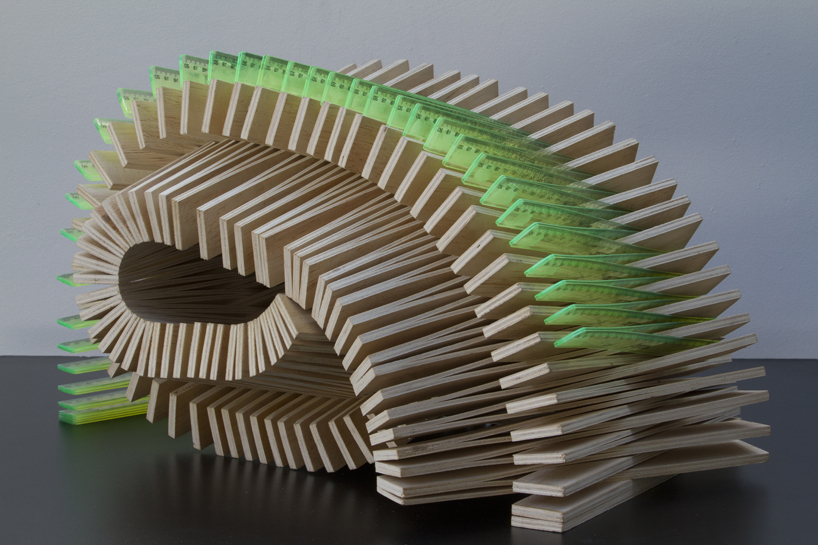 One of the thousands differents shapes
shortlisted entries (156)