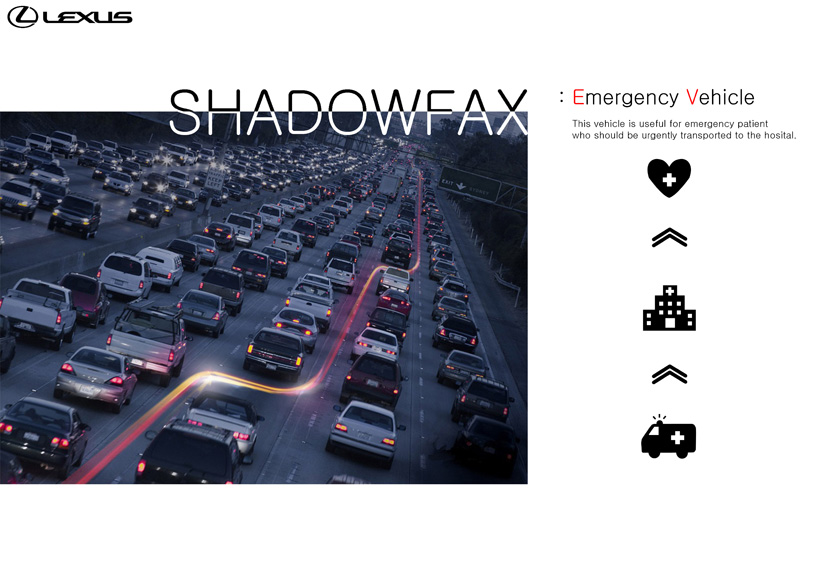 shadowfax emergency vehicle by Hansaem Kim from korea
designer's own words:
These days, When we live in the city, We feel heavy traffic jam.
Because of this problem, There are many cases of the interruption while driving ambulance.
So, I designed the vehicles which are less affected by heavy traffic for the emergency patiences.
It is designed for three people in the minimum profile and the wheels consist of the form of flat globular shape and being suitable at steering.
Shadowfax teaser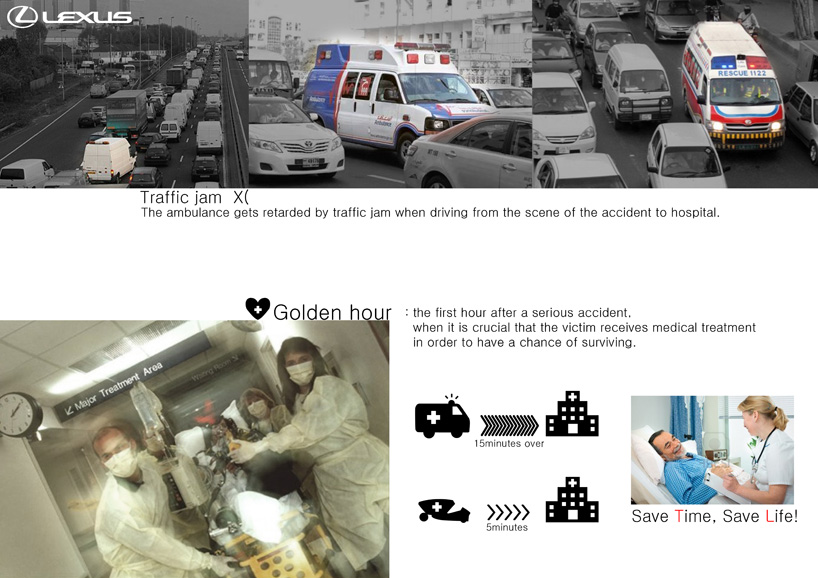 Traffic jam & Golden hour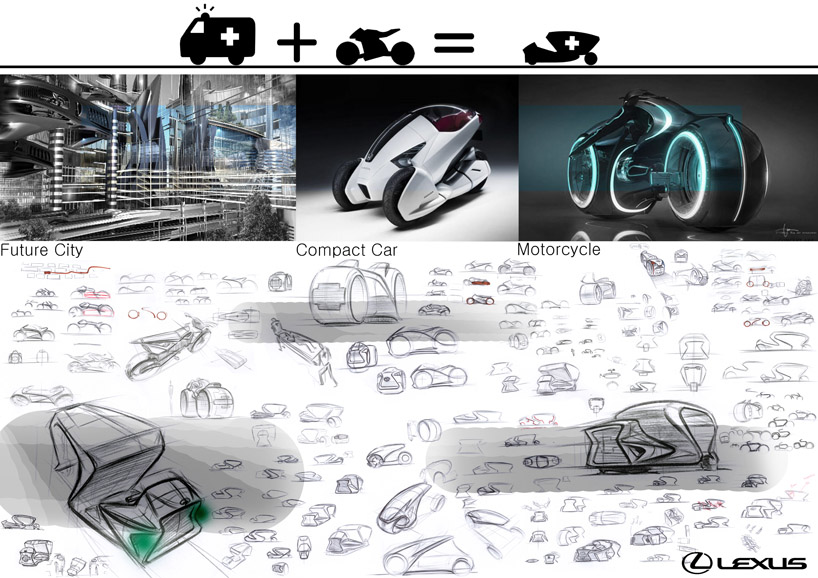 Idea sketch & Motive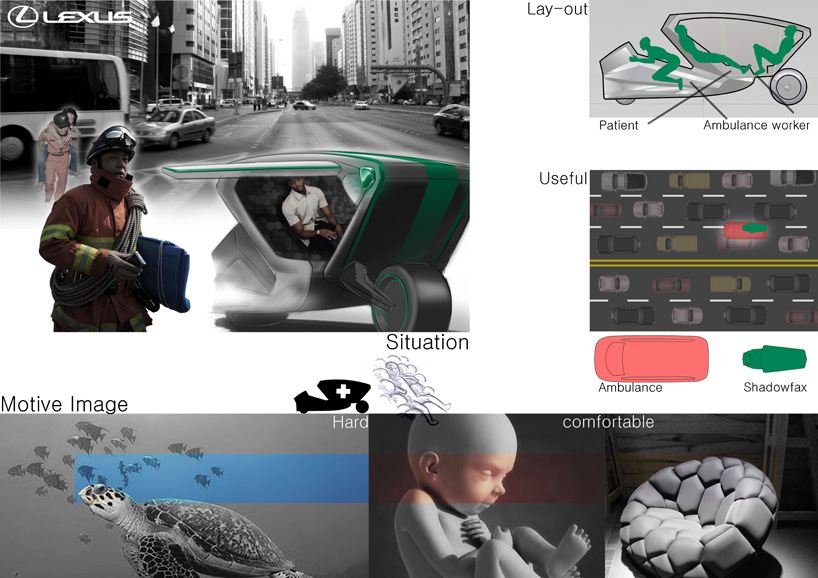 Situatio & Lay-out & Useful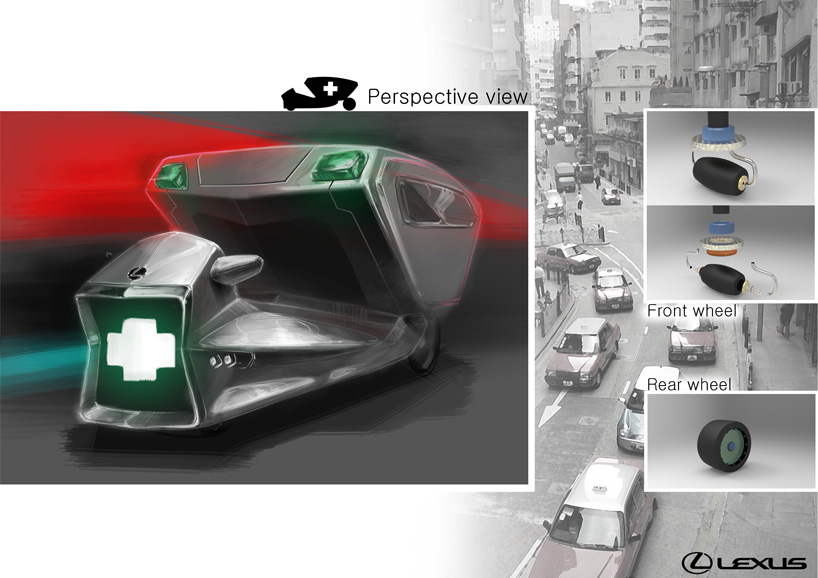 Perspective view & Wheel
shortlisted entries (156)