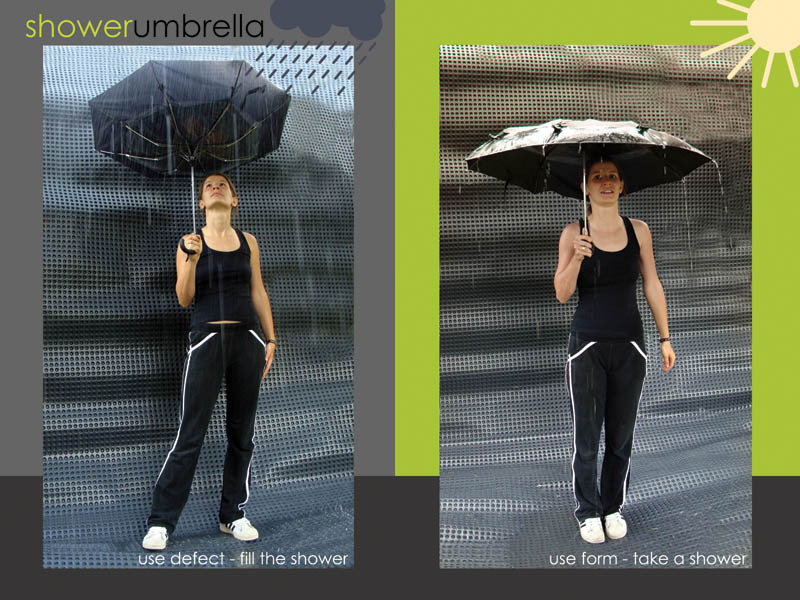 shower umbrella by bistra popova from bulgaria
designer's own words:
Using the immutable physical law of action and counteraction we are trying to prove that one of the ways to live a "green life" is to look metaphorically at the contemporary trend of "green design"
Our product is a nod to the classical product UMBRELLA.
We present it as a wink towards the present. We give it a new use. Our wink, our counteraction, is its reuse both in terms of concept and in terms of function:
• Concept – the umbrella, created with the single idea to protect from water now is purposed to make use of it.
• Function – two opposing positions, two opposite actions (collect water vs. dispose of water).
shower umbrella – concept
shower umbrella – function
shortlisted entries (1588)