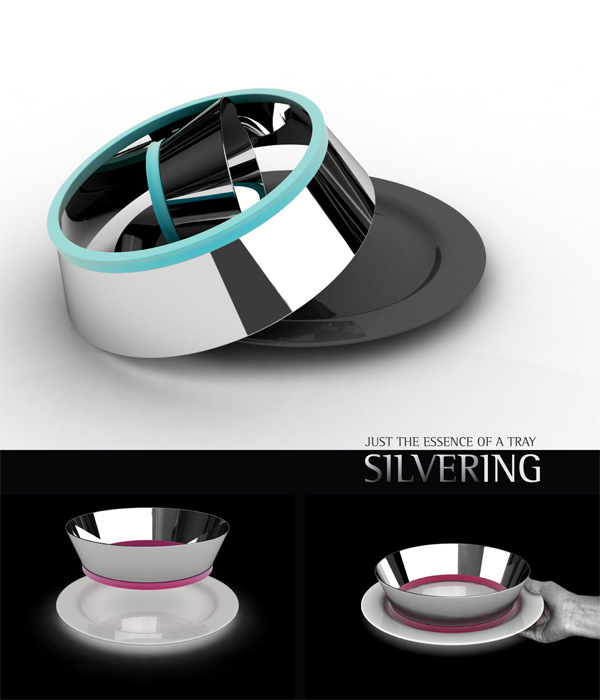 silvering by chiara moreschi from italy
designer's own words:
Silvering is a very essential tray, made of just a ring of Silver.
It's designed to be leaned on every kind of plane dishes to transform them in a perfect tray or basket.
The silicon ring at the bottom is used as an anti-skid, and is joined with a simple pressure to the Silver, to avoid all the problems existing in joining this precious material to others.
The own nature of the object avoid also to bring it from the Silver, preventing the easy dirtyng process caused by the fingers print on the material.
This object uses Silver in an unconvenctional way, can be easily stored and come with bowls of a smaller diameter.
silvering design chiara moreschi
silvering design chiara moreschi
silvering design chiara moreschi
shortlisted entries (149)