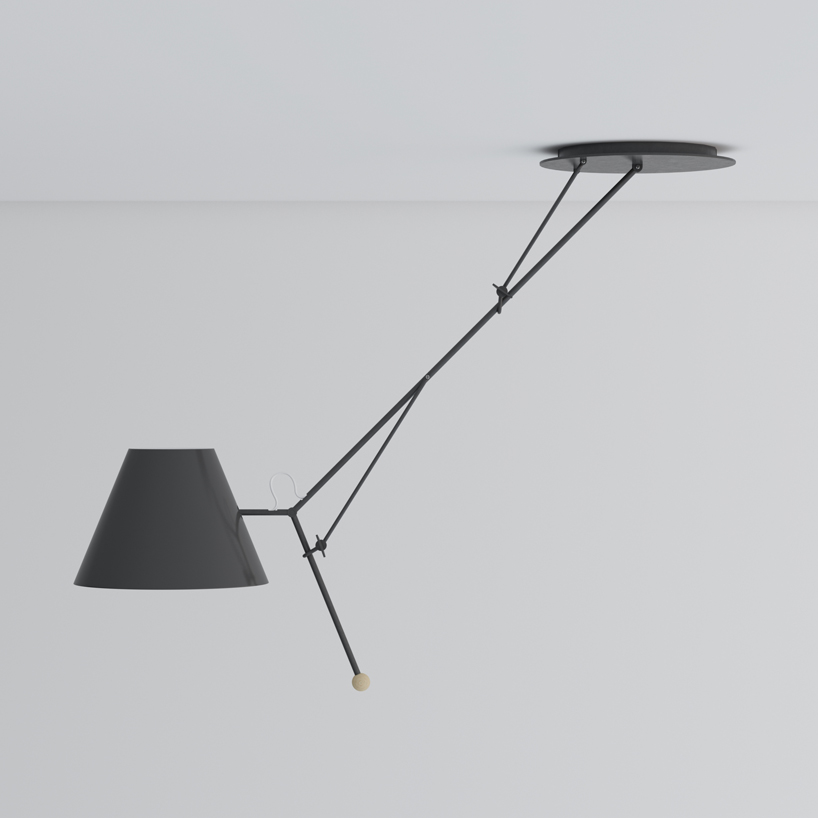 Skinny Lamp by sergey buldygin from russia
designer's own words:
Skinny Lamp is a ceiling lighting of a simple and neat design, with a number of manual light type settings. The Skinny Lamp has 3 types of adjustment : 1) Rotation around the attachment point on the ceiling. 2) Changing the height of the lamp. 3) Rotation of the lampshade. In the process of design, I took some particular scenarios for the lamp usage into account, depending on a hypothetical frequency of each of them. In the first place, rotation of the shade, choosing direct or dispersed type of lighting. Secondly, the ability to turn the lamp in the place of its attachment to the ceiling, in order to regulate the area of illumination. Finally, the possibility to adjust the height of the lamp according to the level of the ceiling – such a setting change being considered as a most infrequent one.
Front view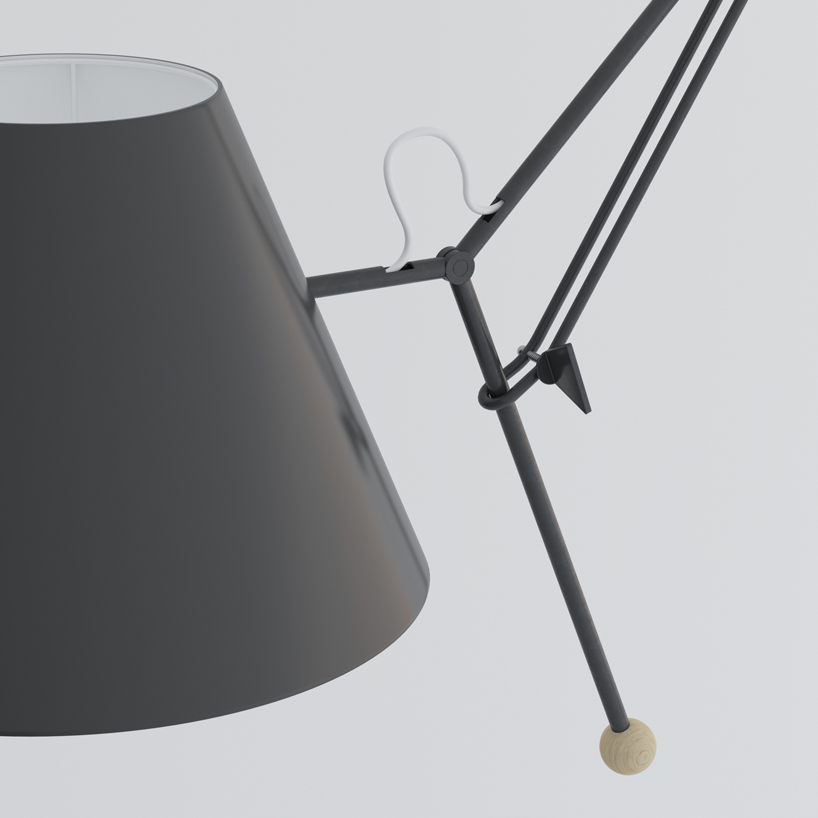 Detail view 01
[jwplayer config="mplayer" width="818px" height="600px" file="https://static.designboom.com/wp-content/compsub/355896/2013-10-14/video_1_1381757971_da22c93ccb398c72070f4000cc7b59a1.flv" html5_file="https://static.designboom.com/wp-content/compsub/355896/2013-10-14/video_1_1381757971_da22c93ccb398c72070f4000cc7b59a1.flv" download_file="https://static.designboom.com/wp-content/compsub/355896/2013-10-14/video_1_1381757971_da22c93ccb398c72070f4000cc7b59a1.flv"]
video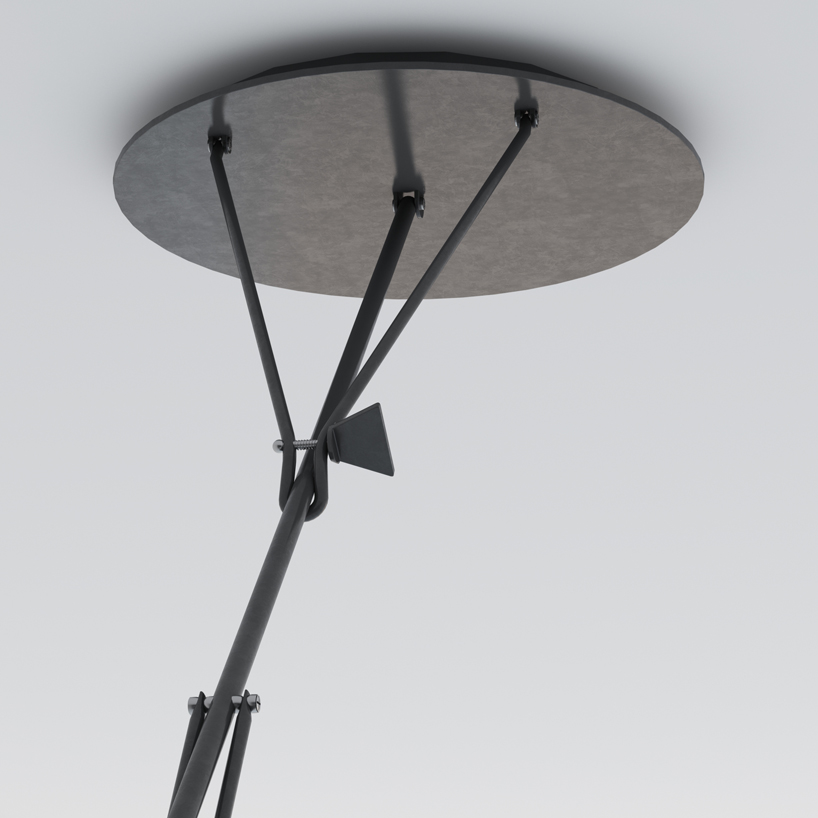 Detail view 02


Bottom view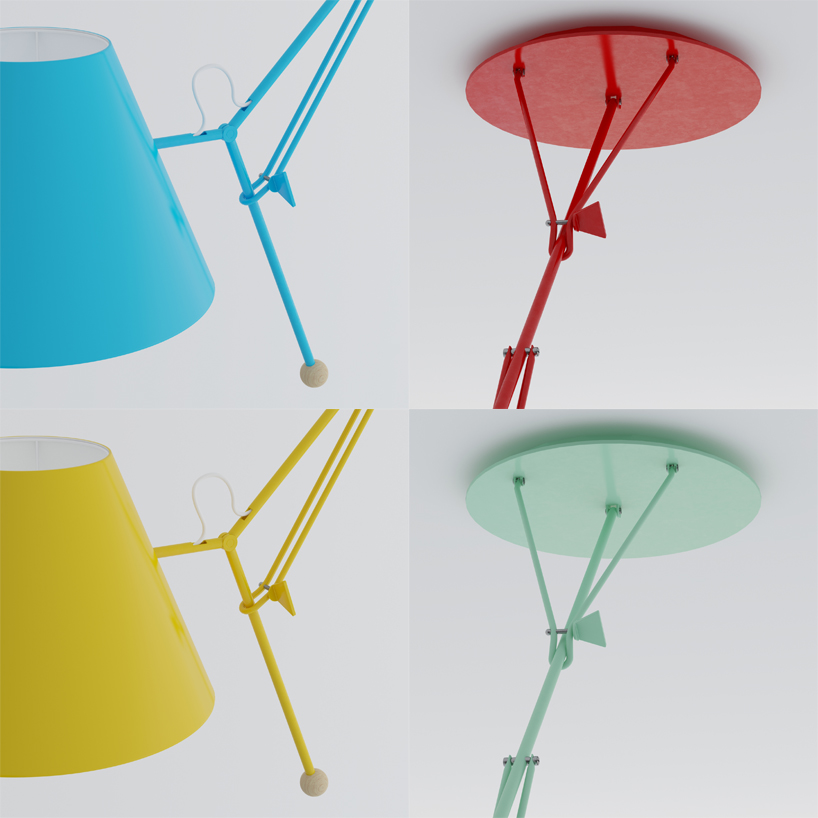 Other colors
[jwplayer config="mplayer" width="818px" height="600px" file="https://static.designboom.com/wp-content/compsub/355896/2013-10-14/video_2_1381757971_b037e0bcd0aa838955b08086b8e735bb.flv" html5_file="https://static.designboom.com/wp-content/compsub/355896/2013-10-14/video_2_1381757971_b037e0bcd0aa838955b08086b8e735bb.flv" download_file="https://static.designboom.com/wp-content/compsub/355896/2013-10-14/video_2_1381757971_b037e0bcd0aa838955b08086b8e735bb.flv"]
video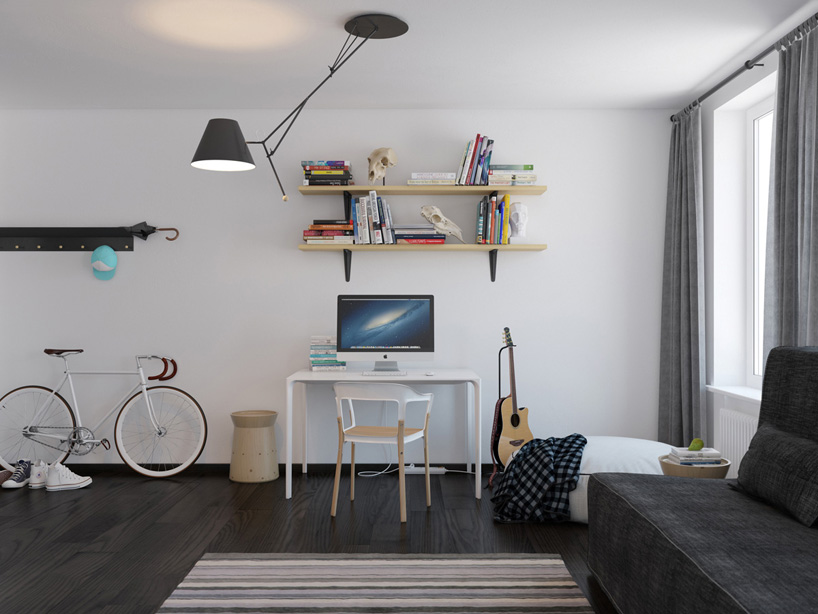 Skinny Lamp in interior
shortlisted entries (200)