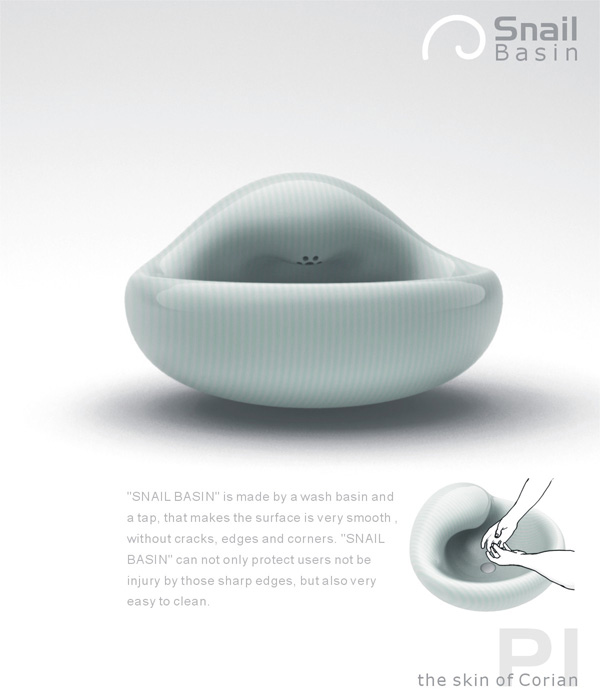 snail basin by di shen from china
designer's own words:
"snail basin" is made by a wash basin and a tap, that makes the surface is very smooth , without cracks, edges and corners. "snail basin" can not only protect users not be injury by those sharp edges, but also very easy to clean.
when users close to "snail basin", it will emit soft light according to the water temperature, that is very convenient.
front view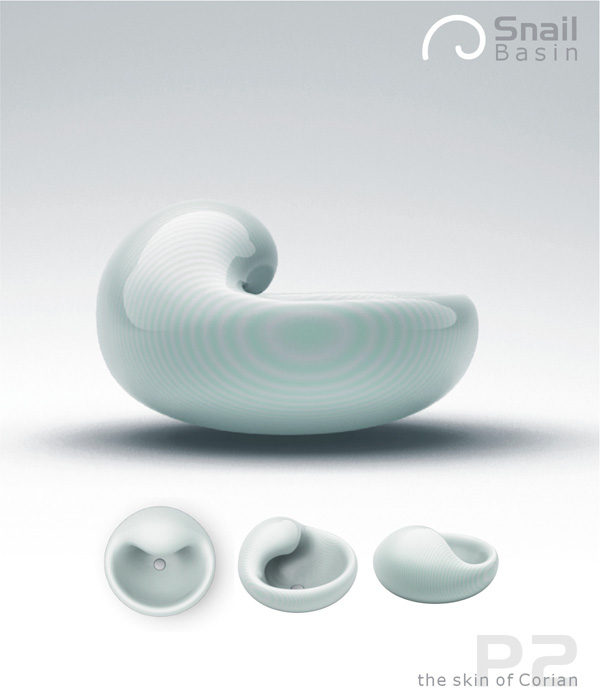 left view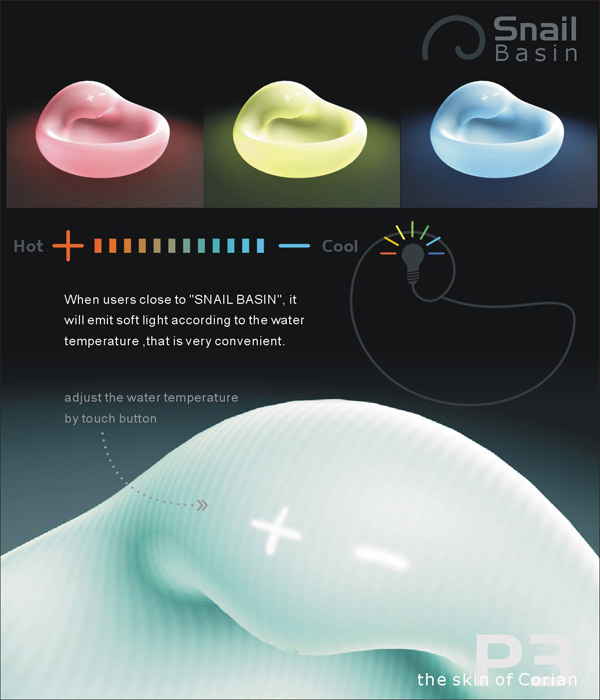 it can emit soft light according to the water temperature