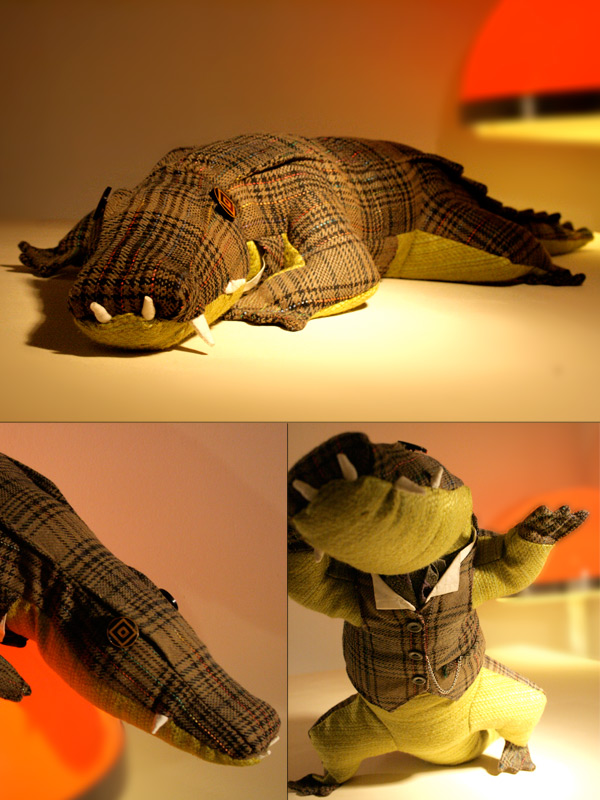 soft by theresia fladl from germany
designer's own words:
SOFT is a project exploring fabric possibilities to create character, lovable forms or surprise in the viewer by making soft what is usually hard and/or by using fabrics usually found as garments and transforming their (often) banal origins into something unusual.
Wrestling a 3D form out of fabric by cutting and sewing is a great example of the intelligent hand; these objects could only be realized by the process of doing. They are each made in part of old suits or suiting material and are suitable as friends, something to cuddle, lean on, throw, decorate with, wash, or laugh at/with.
Crocodile
Cat
Molotov Cocktail Mobile
shortlisted entries (153)