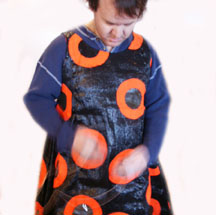 sonic fabric by alyce Santoro from usa
designer's own words:
sonic fabric is woven from 50% recycled audiocassette tape and 50% cotton. sonic fabric is not only strikingly beautiful and durable, it is also audible: the sounds contained in the weave can be heard by drawing a tape head over its surface. the current batch of fabric contains an experimental 4-track sound collage. a custom dress made for phish percussionist jon fishman was worn and "played" live on stage using specialized tape head gloves during a phish concert in april 2004.
sonic fabric was inspired by the use of small strands of cassette tape as wind indicators, or "tell-tails", on sailboats, and by tibetan prayer flags that have wind-activated blessings inscribed on them. in order to support the culture that inspired the creation of the fabric, a limited amount of the material is being hand woven and sewn at a womens' craft cooperative in nepal. i am currently in the process of having a line of monks' style bags made from sonic fabric.
sonic fabric can be used in fine art, fashion, accessory, interior, and industrial design.
please see my websites, alycesantoro.com and sonicfabric.com, for more information.
the jon fishman (phish) sonic rhythm dress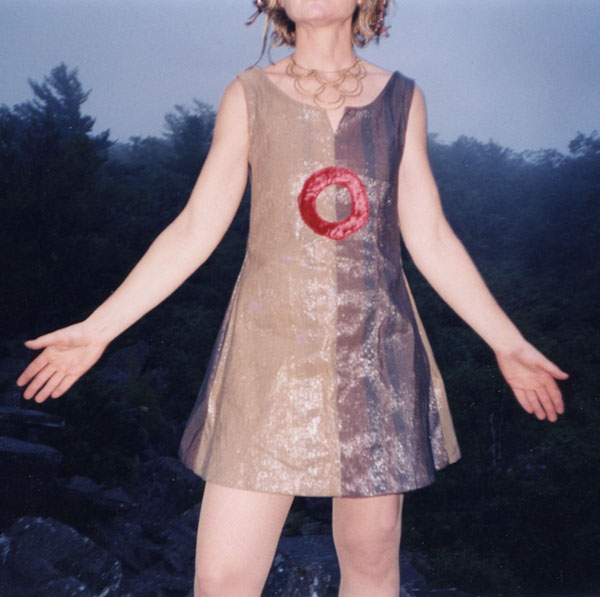 sonic superhero dress
chair upholstered in sonic fabric
shortlisted entries (139)