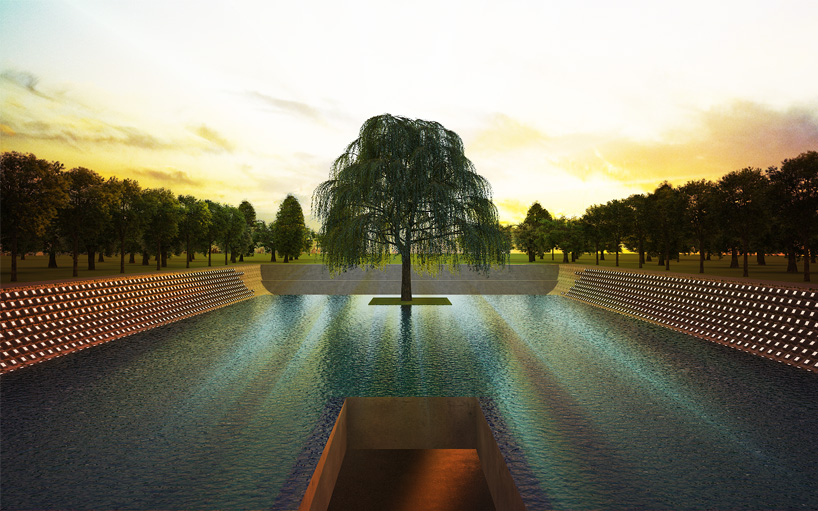 SOUL VALLEY by Daonguyen from vietnam
designer's own words:
Few projects are so fraught with pitfalls and hazards. The challenge here is to create an area and time of dignity and serenity. The spatial layout must reflect the site's symbolic and emotional function in order to accommodate the diversity of people's reactions. In this place where you must detach yourself from the outside world, entire space is conceived as a tranquil valley where the deceased can rest in peace. At the entrance, a large pool symbolizes the gate of 2 worlds, a place for a new life to start, leading souls to memorial valley. There is also a large willow tree at the intersectional point of pool and stream, and exists as kindly silent friend who accompanies them in new departure. It weeps for the pain generated from the bereavement of beloveds.
In terms of architecture, the building is excavated down to ground level and establishes a closed space of memorial and columbarium. Subsequently, the building does not indicate itself excessively but harmonizes with surrounding environment. In addition, it can restrict the matter of vision contact from the outside world as well as creating tranquility and serenity for this place.
The central ritual hall beneath the water pool overlooks the long, horizontal axis in the columbarium area. The spatial relationship between the columbarium area and the interior of ritual hall is essential. The transitions between them are kept in a gradual manner, by the introduction of open outdoor spaces there are no hard boundaries between interior and exterior spaces. Furthermore, the using of natural stone and exposed concrete creates an interior that feels dignified and solemn as well as simple and appropriate to its purpose.
The layout of columbarium area becomes more flexible even be spiritual by combination of urns' distribution. The designed and controlled arrangement of these generates different fascinating patterns reflecting aesthetic factors and emotion of man. Therefore, it contributes to process of redefining space and usage for columbarium area.
The urn is made of light concrete, with an OLED display cap which can light up at night.
Objective:
The building has a high spiritual symbol.
Sustainable and green design.
Realistic and applicability.
Flexible site: in city or outside.
Completely non-denominational and easily accessible to all, the building ritualizes one of life's sad but unavoidable moments.
"Knocking on heaven's door"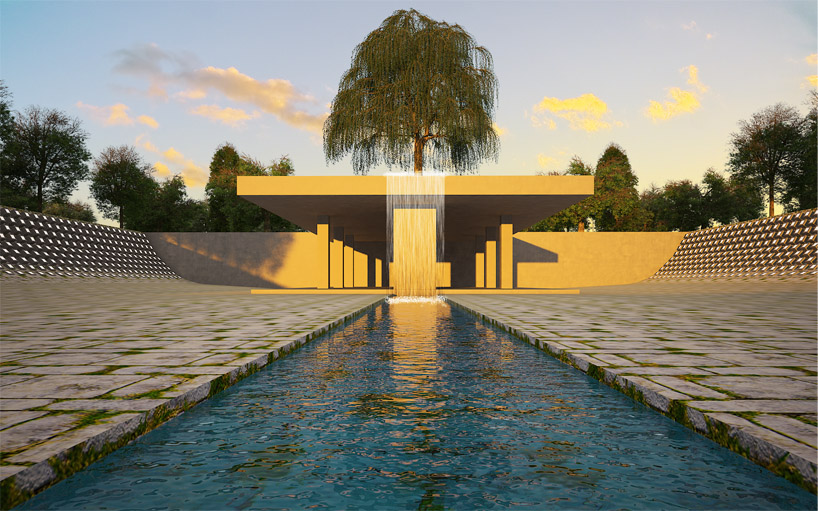 New departure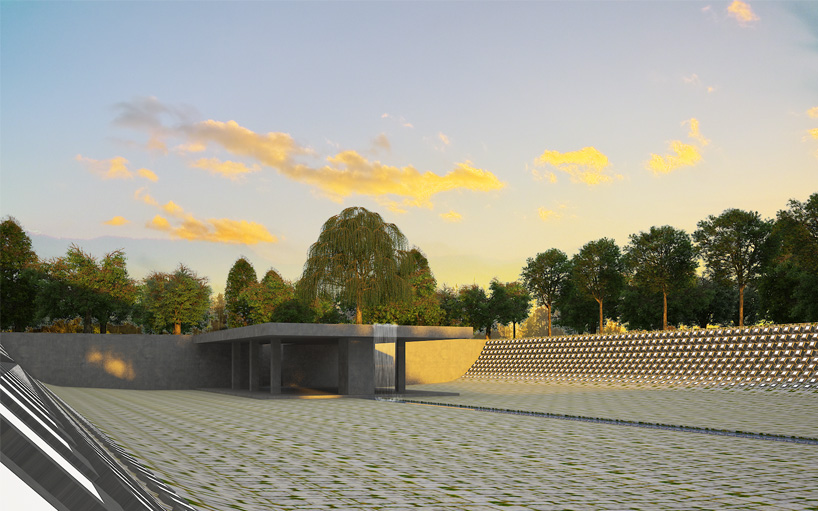 Wellcome to soul valley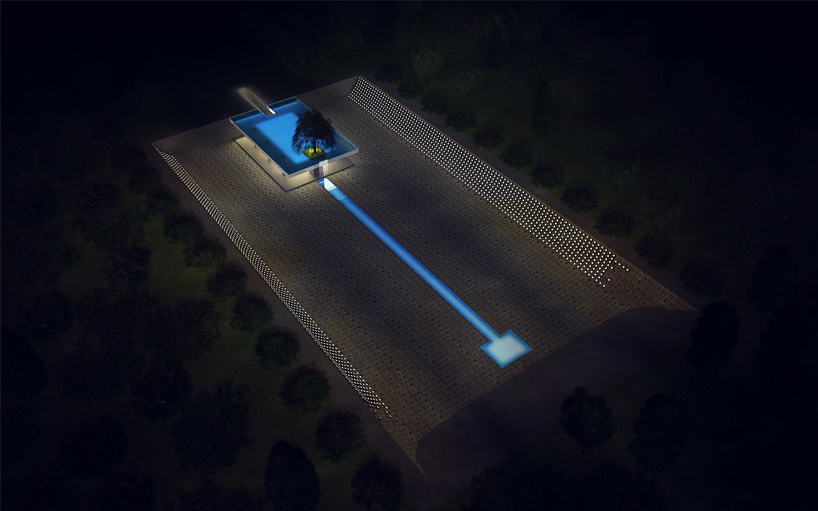 Basic layout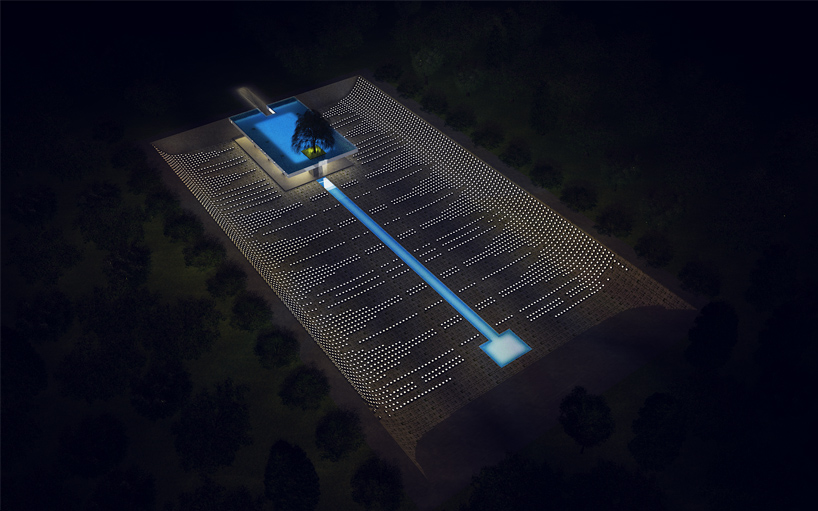 Proposal layout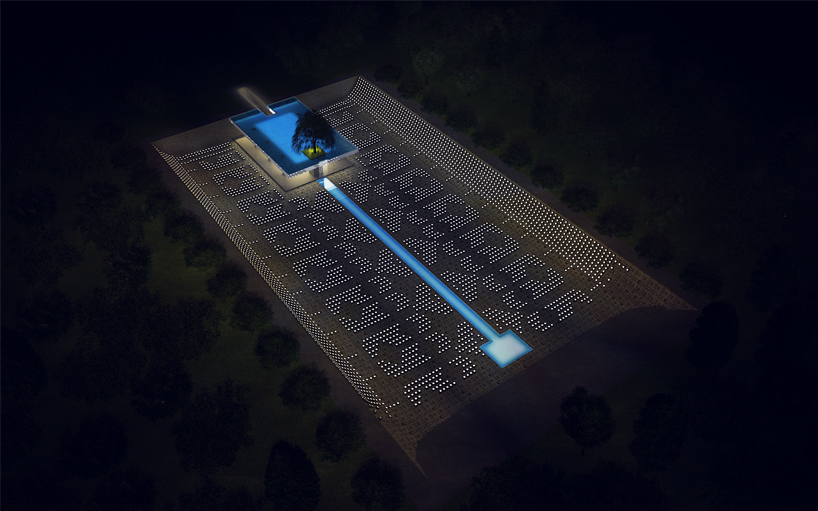 An example for another layout
shortlisted entries (102)