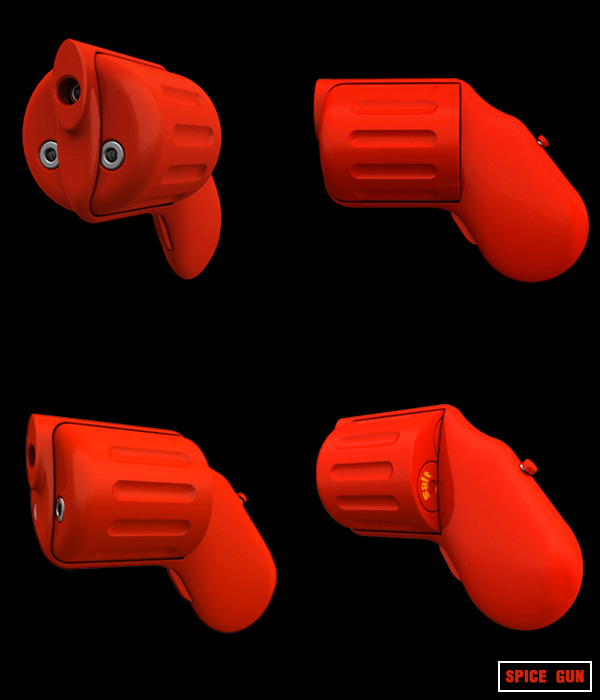 spice gun by zhu fei from china
designer's own words:
spice gun is different from the other casters,it has more fun!
when you pull the trigger to compress the air in the air bag. The handspike will push the bottom of the seasoning bottle to make the nozzle in the turntable to retract and spray the seasoning.
spice gun
spice gun
spice gun
shortlisted entries (160)