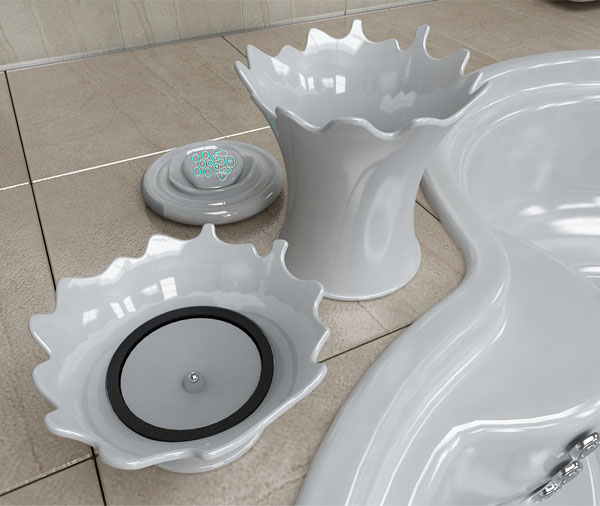 splash digital radio by ric bullen from uk
designer's own words:
Ceramic "splash" digital radio, beautiful and elegant. This design captures the water essence of the splash, with the utilisation of ceramic for both acoustic properties and aesthetic. The form of the splash combined with the ceramic transforms sound, to produce an wonderful digital radio experience. The complete design can be located anywhere around the room, including the bathroom with the use of waterproof speakers.
Splash in context
Splash colour range
Ceramic Splash DAB Radio
shortlisted entries (155)