square cd by Matteo Bertanelli from italy
designer's own words:
Square cd is a minimal cd player. It can be hanged on the wall like a flat screen and when is turned off it appears just like a white corian square on the wall. Once the cd is turned on, a light create the interface and a back light diffuse a soft illumination all around the square. The interface, created with light, and works like a sensible skin wich can read the pressure in the sensitive spot whitout button. The corian surface works also as a speaker tanks to the smart material technologies. A little "magnet", as the one produced by Feonic®, connected to the corian surface, transform all the surface in a speaker.
Sqare cd turned on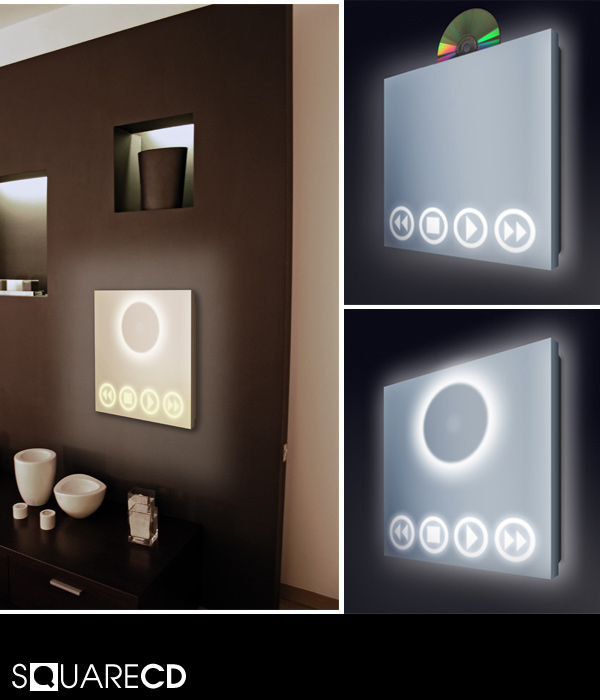 Square cd on the wall
Turning on