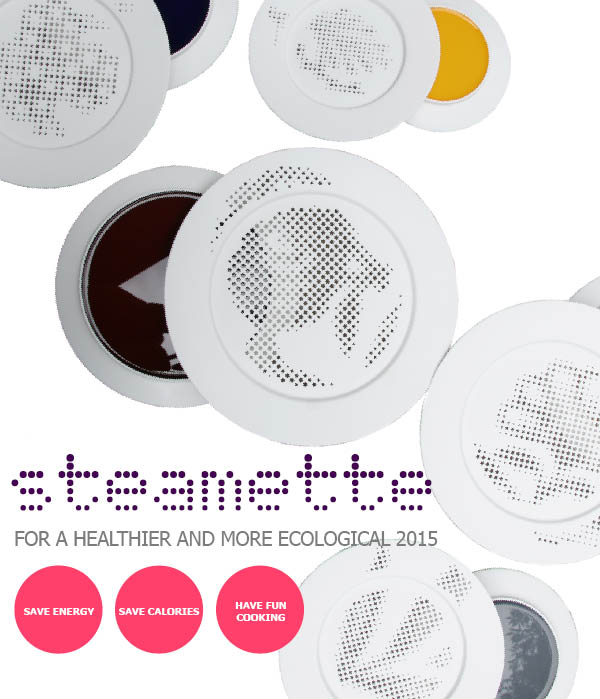 steamette by claudia irene müller from germany
designer's own words:
Full steam ahead for a healthier and more ecological 2015.
Steaming food - a cooking method probably dating back to before the discovery of fire, when foods were cooked over hot springs or stones - should now be more popular than ever.
The Steamette allows the user to simultaneously steam-cook on up to five separate cooking platforms preparing items such as fish, poultry, meat or vegetables as desired. Steaming with the Steamette will add a fun factor to any dinner event. The plates are made from Corian and are designed to be placed directly on the table after completion of the steaming process, whereby the lids covering the glass tubes during the steaming process are then utilised as placemats for the dinner plates.
Steaming is a tried and tested, versatile and rewarding method of cooking. Healthier, more nutritious dishes may be easily prepared by steaming: the results are always colourful and flavourful as well as texture fresh...An easy to handle energy-saving cooking tool.
clean steam cuisine dinnerware
steaming
steaming – serving – eating
shortlisted entries (160)