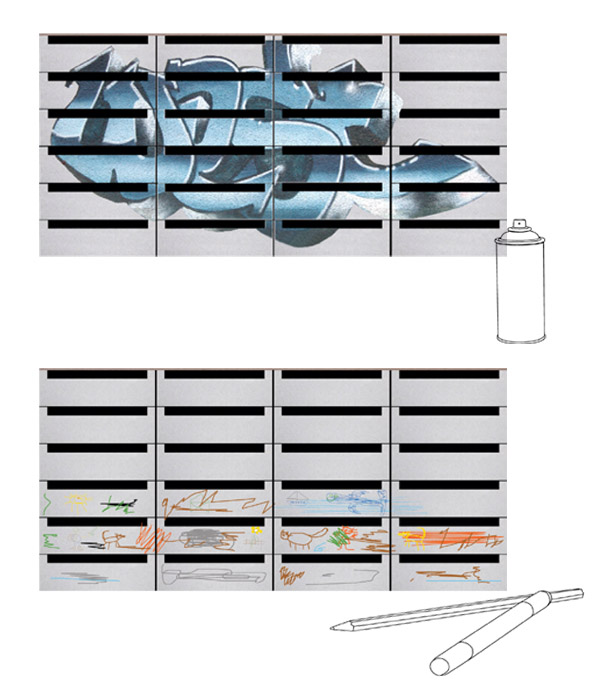 stiege by hartmann jan from germany
designer's own words:
This shelf is soley composed of cardbord boxes, of which one side can be opend by a magnetic catch. The top consists of a hardboardpanel.
The furniture workes like the boxes themselwes: modular and practical. It is low-priced and invites you to use it, to write it, to paint it, or to paste it up with no reserve.
Being left plain it remains pure.
If the teenager feels the need for change, the furniture easily joins the wast..
shelf grafitti
shelf in use
shelf in all
shortlisted entries (1071)