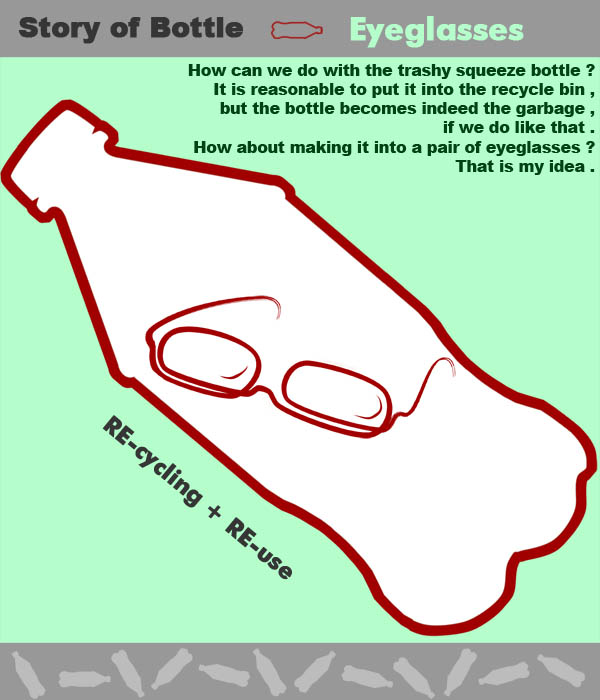 story of bottle eyeglasses by suning chen from china
designer's own words:
How can we do with the trashy squeeze bottle? It is reasonable to put it into recycle bin, but the bottle becomes indeed the garbage, if we do like that. How about making it into a pair of eyeglasses? That is my idea .First draw a picture of a pair of eyeglasses on the paper, and put the paper to adhere to the empty bottle. Then cut along the line of drawing with shears. A pair of eyeglasses is made. That utilizes the color and transparence of the plastic. The eyeglasses can be designed to any shape and form as we like. Furthermore the eyeglasses also can pin into a ring, which, modern and individual, can be wear around the wrist.
idea
detail
usage
shortlisted entries (139)