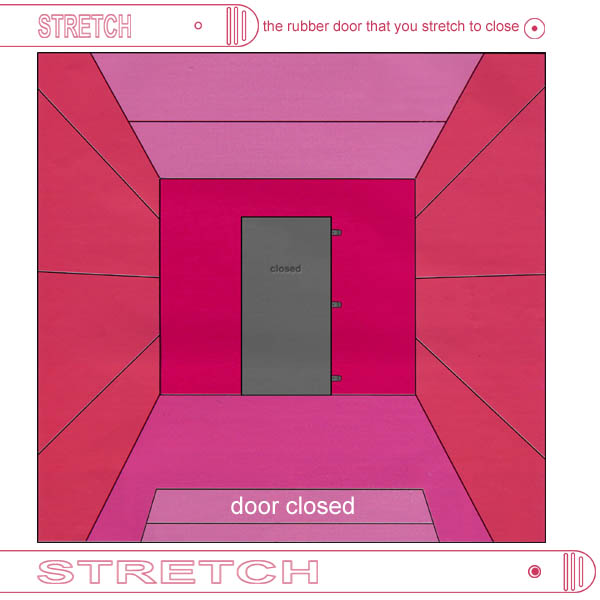 stretch by alessandra ciampalini from italy
designer's own words:
A door for young and easy spaces.
A black rubber surface in silicon that you can stretch to close.
When the door is open it's folded on itself and fixed to the wall through a rubber lace.
To close the door you have to detach the lace and stretch the rubber to catch up the opposite site of the wall. Then you can fix it hanging the rubber laces to the hooks on the wall. The write "closed" will magically appear.
If you want to have some air ventilation you can also decide not to close the door at all, just not hanging all the laces.
door closed
door open
closing details
shortlisted entries (151)