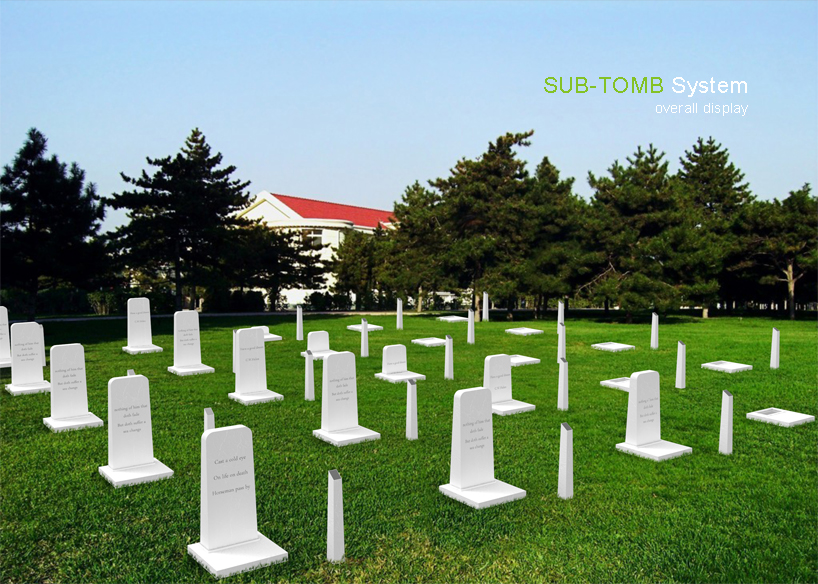 sub tomb system by 王佳玥 from china
designer's own words:
SUB-Tomb System
1、Grave Monument and Urn
The grave monuments are not made of stone any more. We choose resin instead of stone because one kind of resin production feels like a stone, while it's much lighter and stronger. And the grave monument can be empty inside, just as a box. With this new kind of grave monument, the urns can be easily put inside it. The grave monument and the urn will become an entirety.
2、Save Space
SUB -Tomb System can help to make full use of underground space. With the system we designed, you can choose the grave monument you want. The equipment will carry it onto the ground.
It can contain 66 grave monuments underground per 9 square meters. And because of the space we have saved, there are more squares (about 9 square meters) on the ground for each person to hold a memorial ceremony for who you loved.
overall display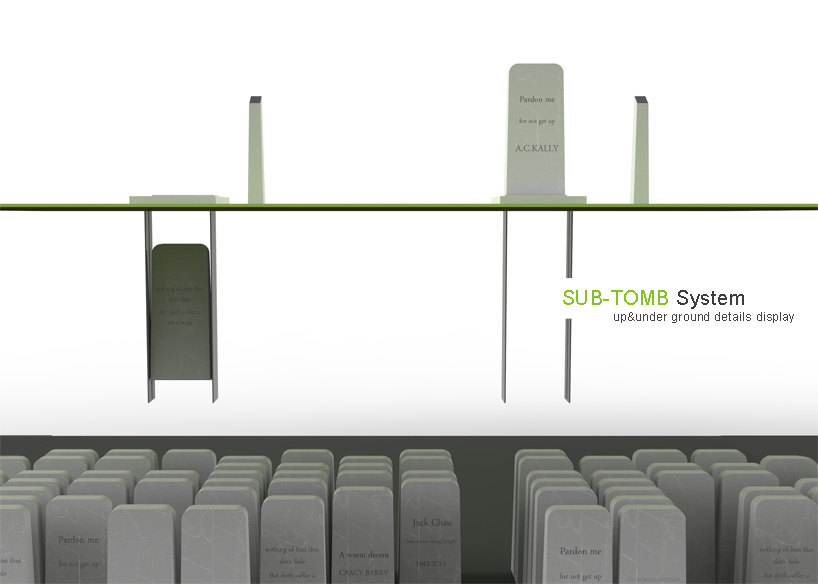 up&under ground display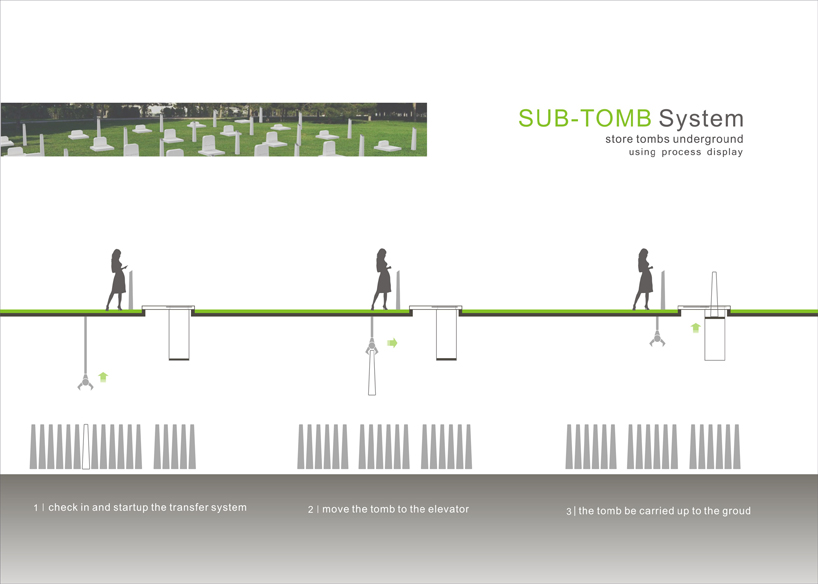 using process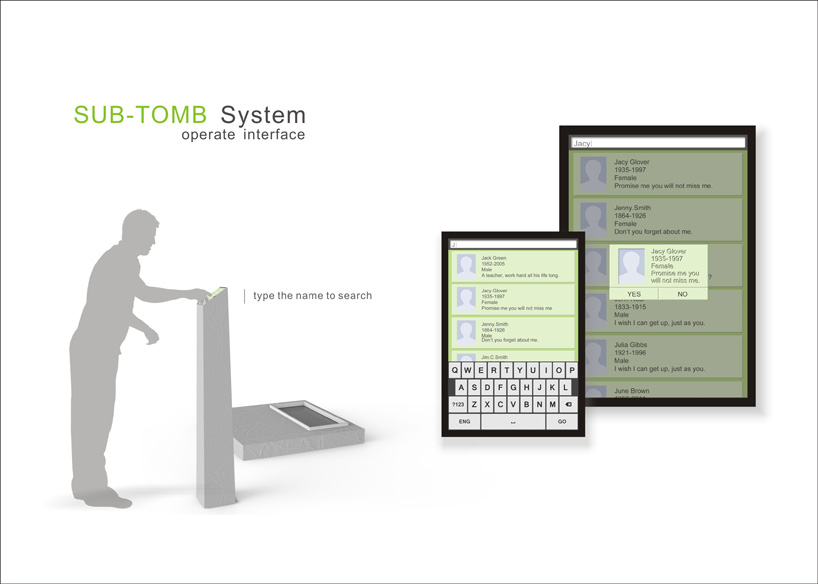 interface display
shortlisted entries (159)