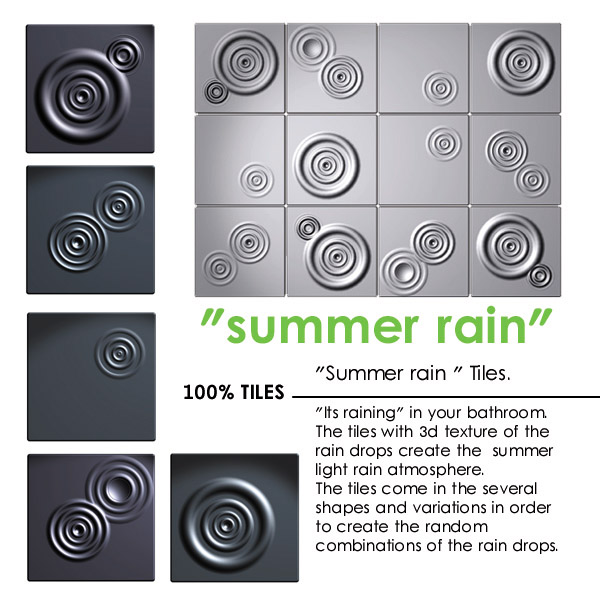 summer rain by anton zubatov from israel
designer's own words:
"Its raining" in your bathroom.
The tiles with 3d texture of the rain drops create
the summer light rain atmosphere.
The tiles come in the several shapes and variations in order to create the random
combinations of the rain drops.
summer rain tiles1
summer rain tiles2
shortlisted entries (117)