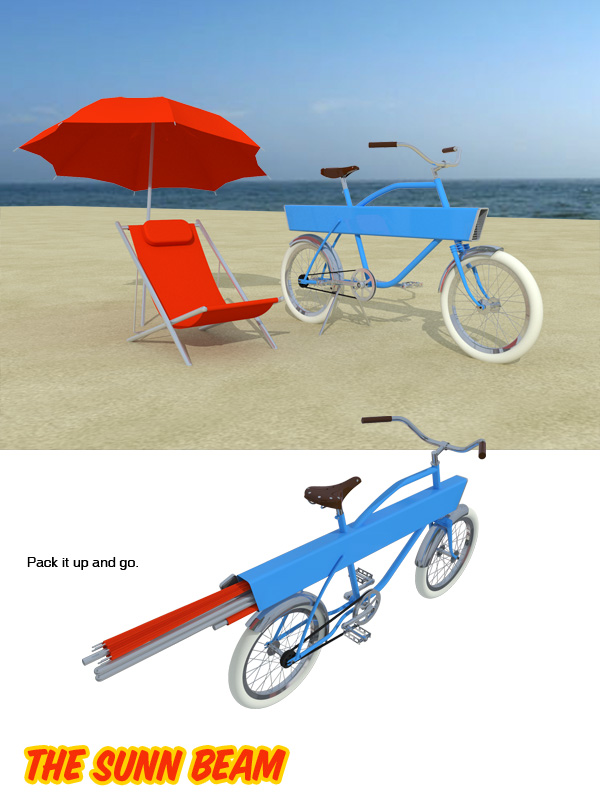 sunn beam by garrett belmont from usa
designer's own words:
The Sunn Beam bicycle is for the serious beach bum. The key to the design is the hollow "beam" frame capable of carrying the beach umbrella and folding beach chair. A removable cargo rack allows for additional luggage for essential sunbathing and picnicking supplies.
sunn beam at the beach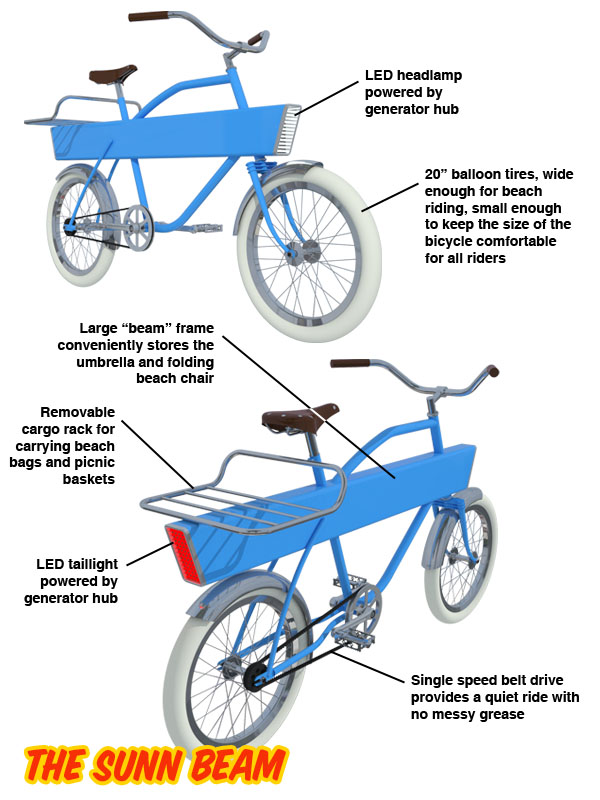 features of the sunn beam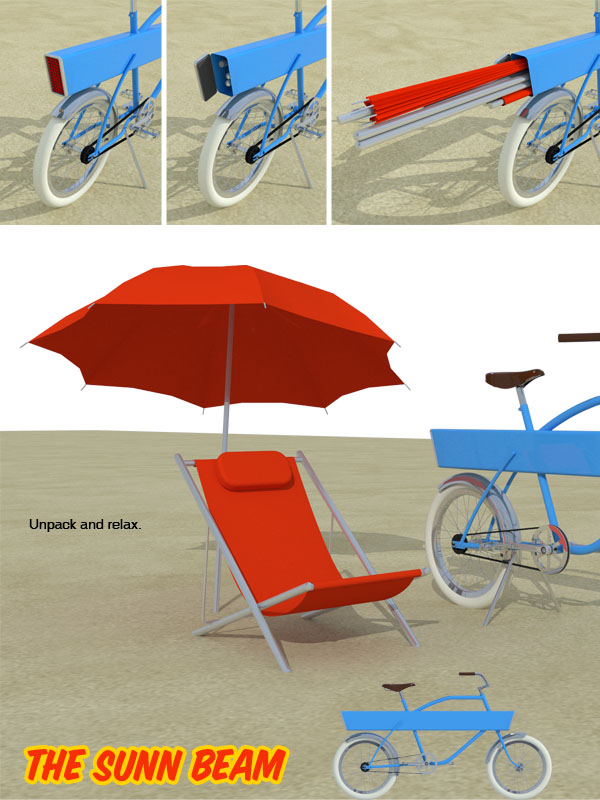 unpacking the sunn beam