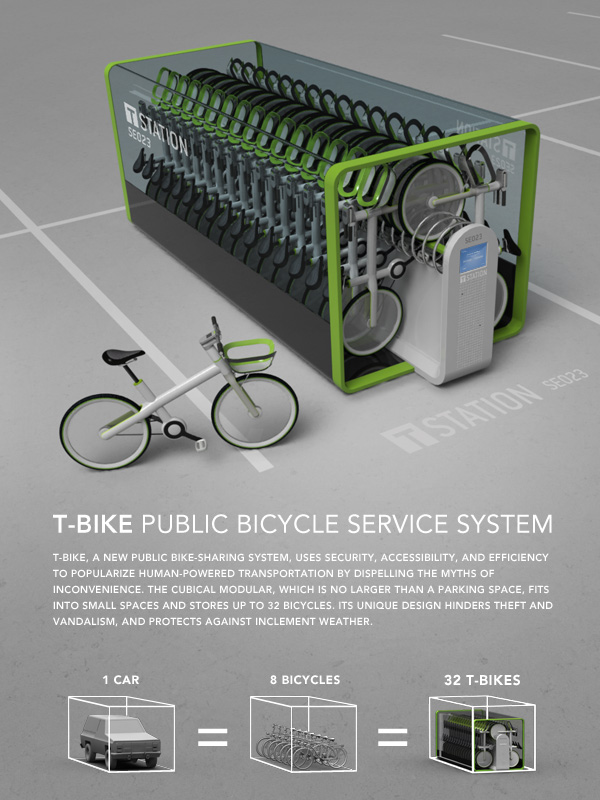 t bike public bicycle sharing system by Jung Geun Tak from usa
designer's own words:
T-bike, a new public bike-sharing system, uses security, accessibility, and efficiency to popularize human-powered transportation by dispelling the myths of inconvenience.
1. The T-bike system uses advanced security measures and offers several accessible and convenient locations. The modular racking station allows for easy installation of any number of needs, such as a vending machine. The cubical modular, which is no larger than a parking space, fits into small spaces and stores up to 32 bicycles. Its unique design hinders theft and vandalism, and protects against inclement weather. 2. The T-bike pick-up truck, an electric vehicle, collects and redistributes bikes for service. A ready-to-install cubical modular can be carried on the T-bike pick-up truck as well. An embedded GPS in the bike tracks the location of un-returned bikes, making the job of monitoring and maintaining the T-bike system easier. Issues of bike shortages or over-capacities can be minimized, providing exceptional service to the customers. 3. T-pass, a digital mobile pass, holds the required info of the user, as well as funds to facilitate checkout and authentication. Bike availability can be checked using a mobile application to reserve a bike in advance. At the T-bike station, the customer simply picks up his reserved bike and pays for it using the digital mobile pass. If he is not a registered user, he can purchase a one-time pass by paying via cash or credit card at the T-pass station. Find the nearest station by using the mobile app to return your bike.
modular station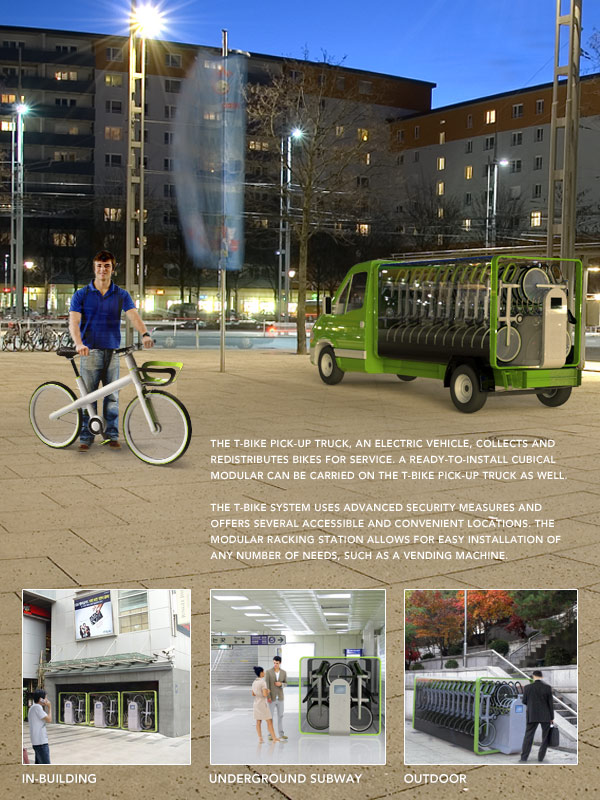 installation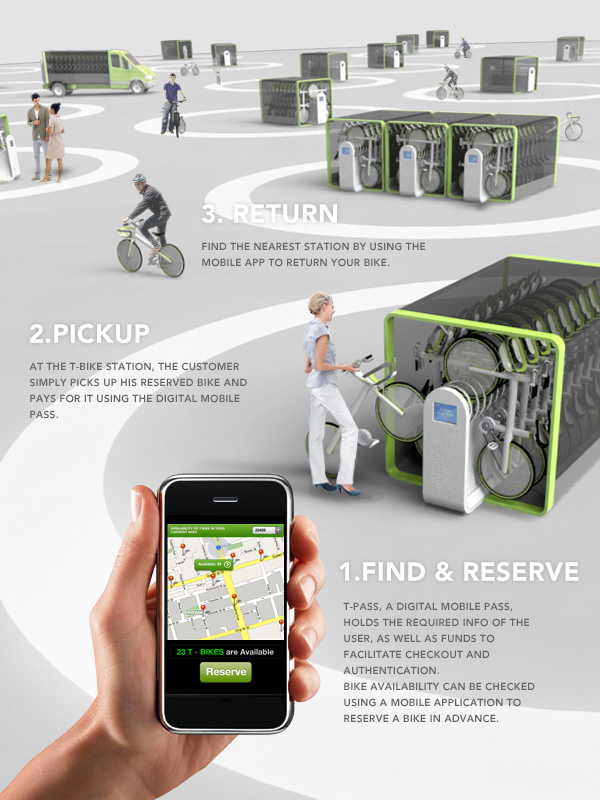 services
shortlisted entries (193)