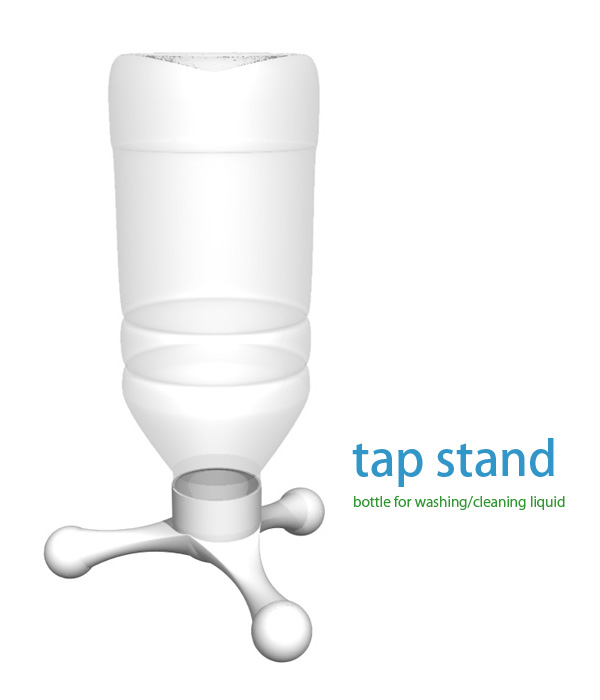 tap stand by yasuhito hirose from netherlands
designer's own words:
'tap stand' is a bottle for washing/cleaning liquid.
it serves liquid quickly and easily.
its cap also works as the legs.
so, when the liquid inside is getting less,
you would not be annoyed with waitng for the liquid goes to the top.
and the cap works like a tap.
to take the liquid out, you just turn the cap with a sponge.
you get the liquid on it.
tap stand title
tap stand instruction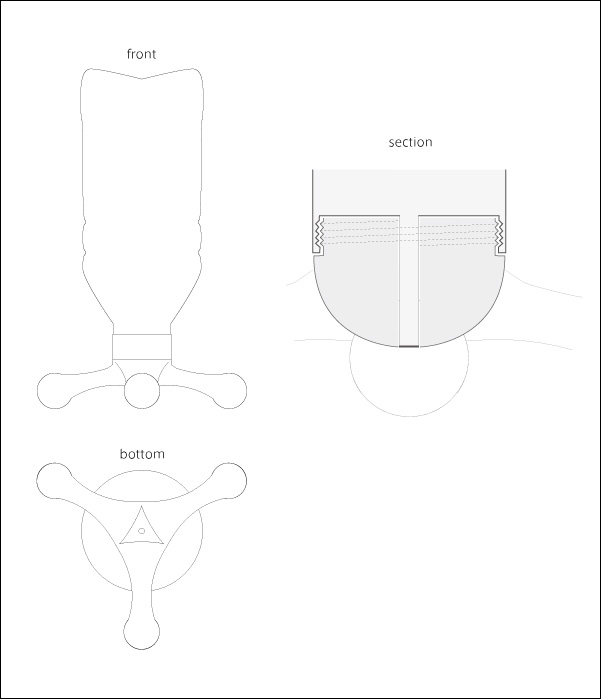 tap stand technical drawing