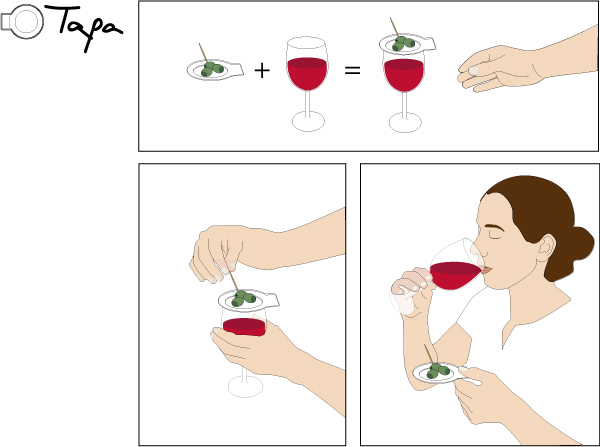 tapa by berta Riera from germany
designer's own words:
In combination with a glass, Tapa makes walking around with a drink and something to eat easier and allows to drink and eat while standing without the need of a table.
Tapa works as a lit for the drink to avoid things from falling in the glass in garden celebrations as well as by itself to serve small amounts of food.
The small portion of food that will be put on a Tapa hints at the importance of quality vs. quantity.
Due to its form and small size it is easy to staple and to transport.
Tapa is an homage to the Spanish tapas.
"Tapa - pequeña porción de algún alimento que se sirve como acompañamiento de una bebida. "
(Tapa-lid. Small amount of any kind of food that it is served as a side of a drink.)
tapa 1
tapa 2
tapa 3
shortlisted entries (106)