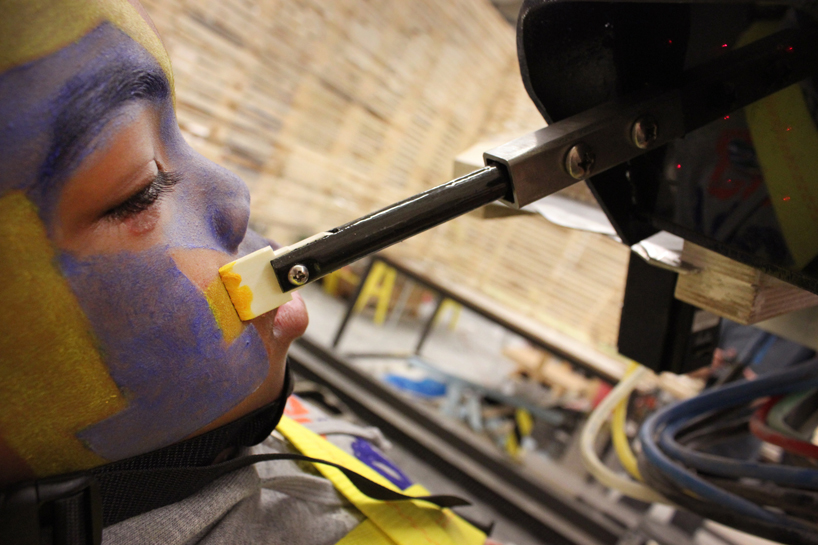 TAUBMAN RESEARCH TEAM TEACHES KUKA ROBOT TO PAINT CHILD'S FACE by chris schneider from usa
designer's own words:
A breakthrough in robotic sensor technology occurred this past weekend at the Taubman College of Architecture and Urban Planning at the University of Michigan, when the 7-Axis Kuka Robot successfully painted the face of a 9-year-old boy. This demonstration marks the culmination of an interdisciplinary research project investigating a real-time three-dimensional sensate stereo-optic interface led by Lecturer in Architecture Thomas Moran in cooperation with the Robotics Department at the University of Michigan College of Engineering. Beginning next month, the team plans to utilize this technology in an outreach program to encourage elementary school children to get involved in technology and the arts.
For more information on the Face-Painting Robot project, please contact [email protected]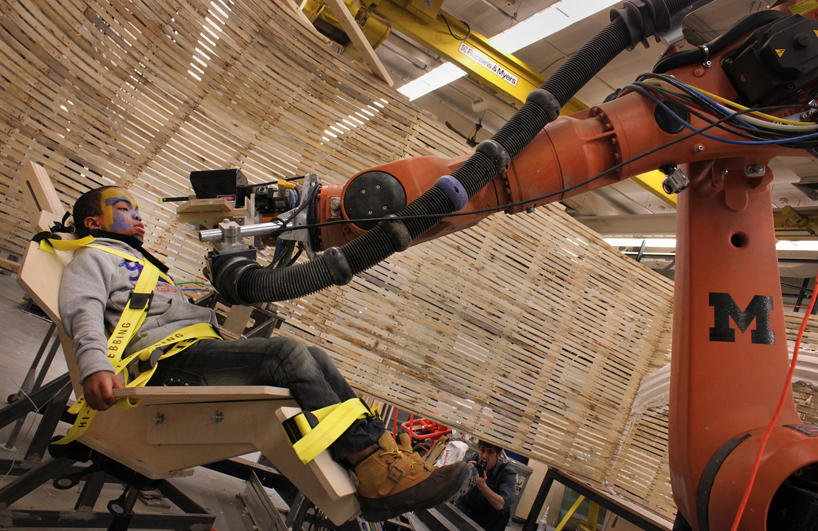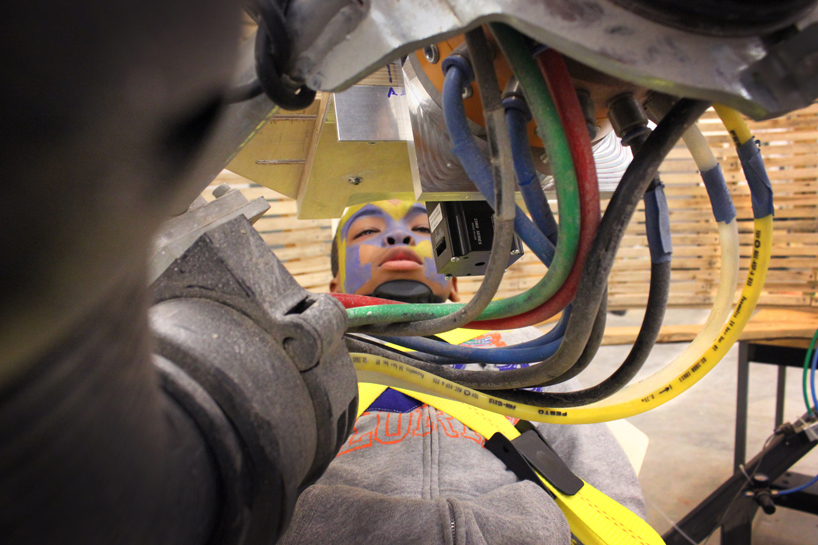 shortlisted entries (519)