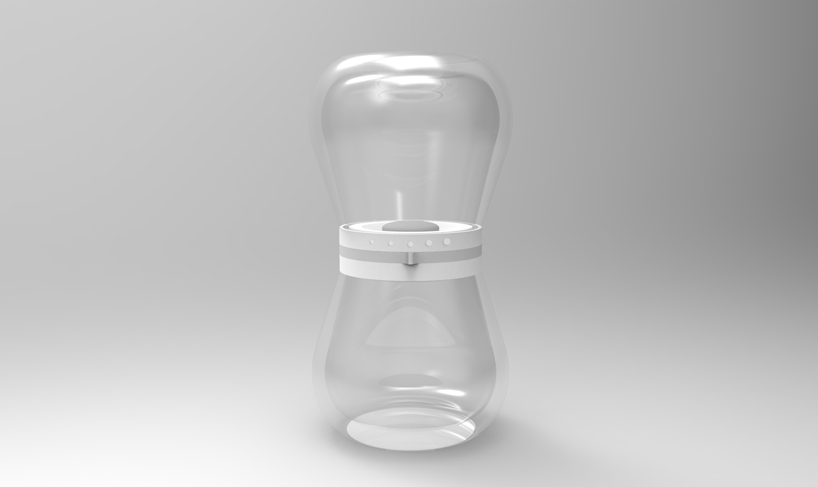 TeaGlass by Kiho Suh from usa
designer's own words:
TeaGlass is an intuitive tea maker. When people make and drink a tea, they go through all the traditional five senses: looking and touching to see if tea is ready, smelling to feel the tea leaf from the nature, tasting tea, hearing oneself drinking or pouring tea into the cup. TeaGlass helps people to enjoy making and drinking tea more. Tea leaves, water, and time are the main components of the interaction of TeaGlass. Although the sense of time is not associated with a specific sensory system, the work of psychologists indicates that human brains do have a system governing the perception of time. The shape of TeaGlass is inspired from hourglass which measures the passage of minutes.
TeaGlass: Intuitive Tea Maker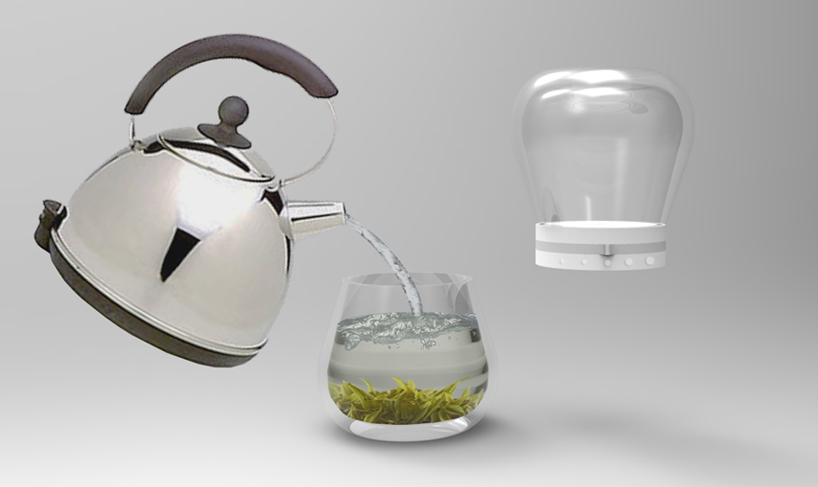 Take out either cup and put tea leaf and hot water into the cup.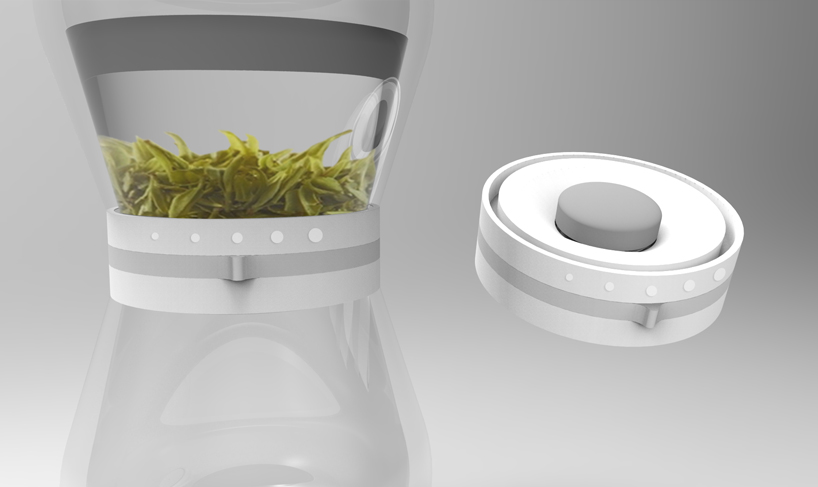 Teas have different time durations to brew. Rotate tabs to easily adjust the time for liquid to go through to the bottom cup. The adjustment is possible by the screw inside.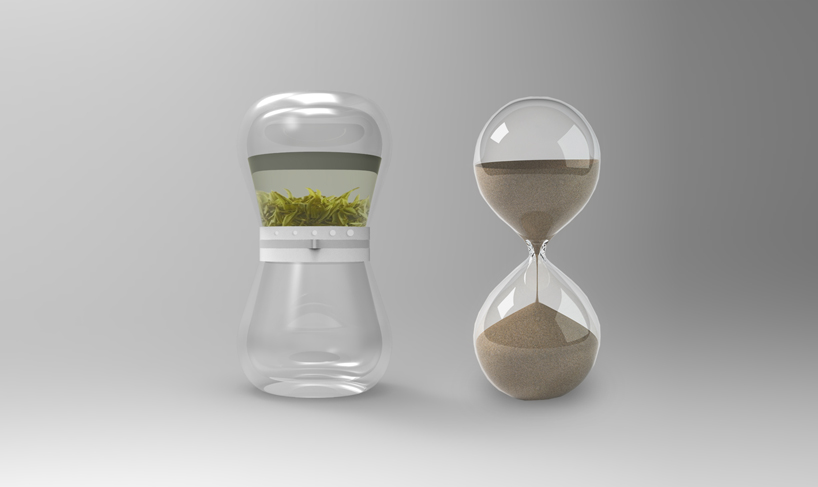 Flip to start the process. Tea will go to the bottom cup just like sand going to the bottom in hourglass.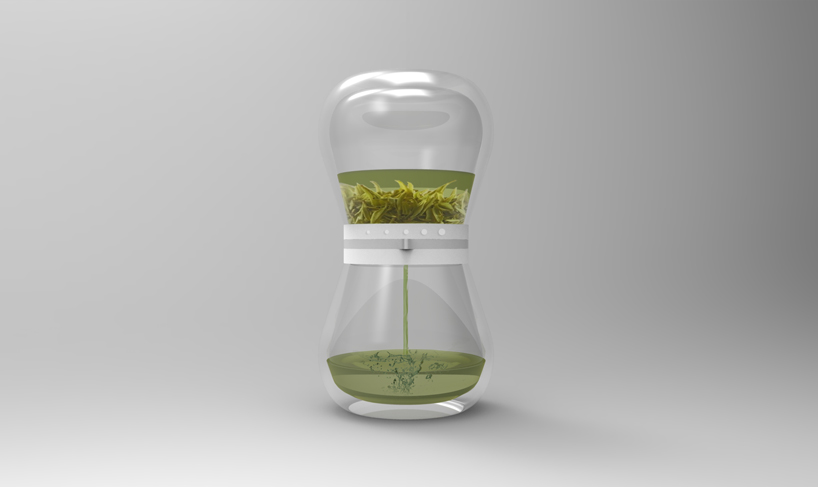 People can realize when the tea is ready to be served.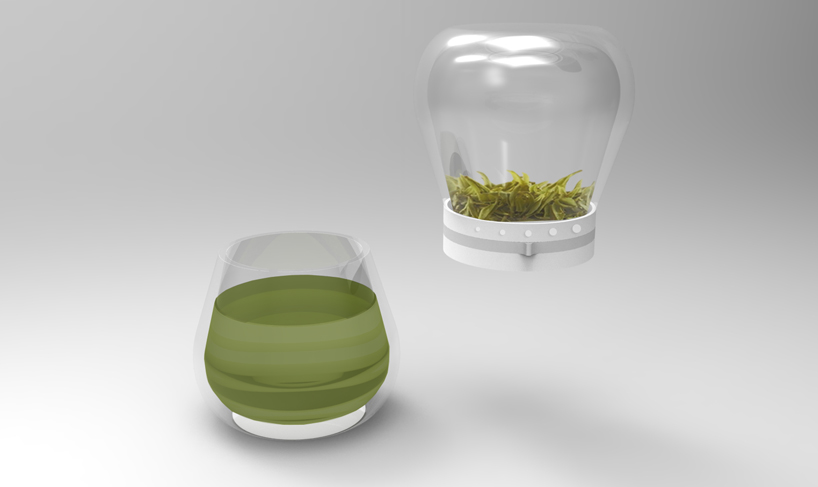 Separate the cup with tea and enjoy it! Also, people can put the ice to enjoy the cool tea.
shortlisted entries (201)