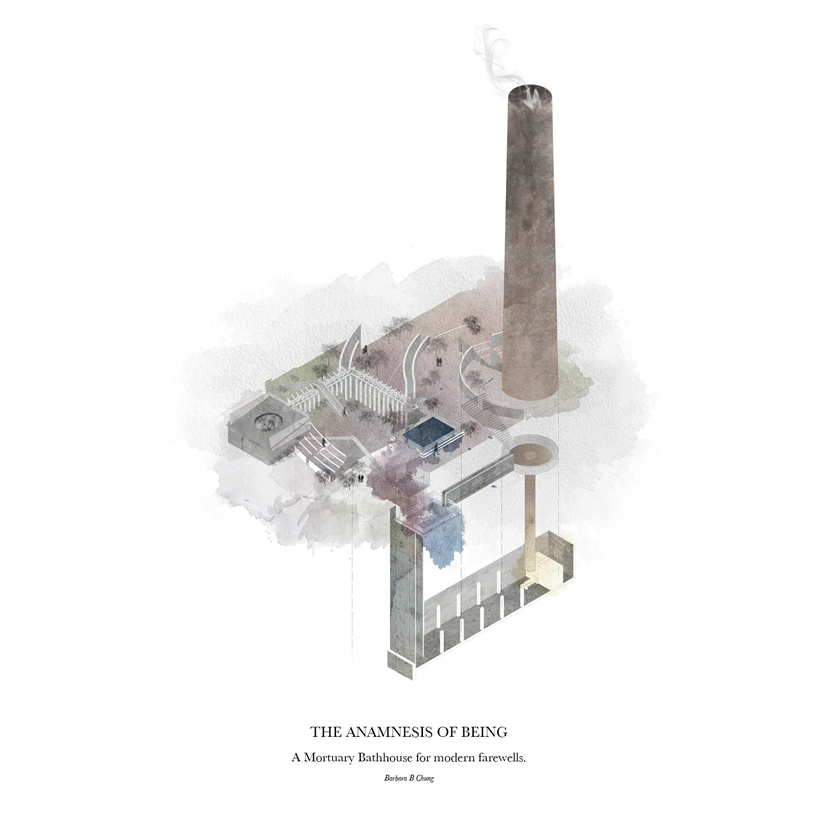 The Anamnesis of Being by bchung from australia
designer's own words:
My architectural response to the physical spaces and architecture in bereavement and remembrances looks at the immaterial nature of memory. How can we accentuate an experience; a feeling. The human olfactory system is the driving force to this proposal. The aim of this project is to produce an environment where we can maximise our innate ability to extract and abstract olfactory experiences and use this as a way of farewelling the departed.
The stigma and fear of death and corpses is one that needs attention.'The Anamnesis of Being' is a proposal for a Mortuary Bath house where the departed are given one last cleanse by loved ones. The cleansing ritual aims to create a positive olfactory connection as well as a physical one between the mourner and departed. This removes the default expectation in most western cultures where the departed are taken away and "taken care of" by "professionals". The Mortuary Bathhouse is a place that encourages natural interaction in an environment that is calm, away from the above world and acts to reunite the departed with close loved ones one last time in a most intimate and caring notion one last time.
Axonometric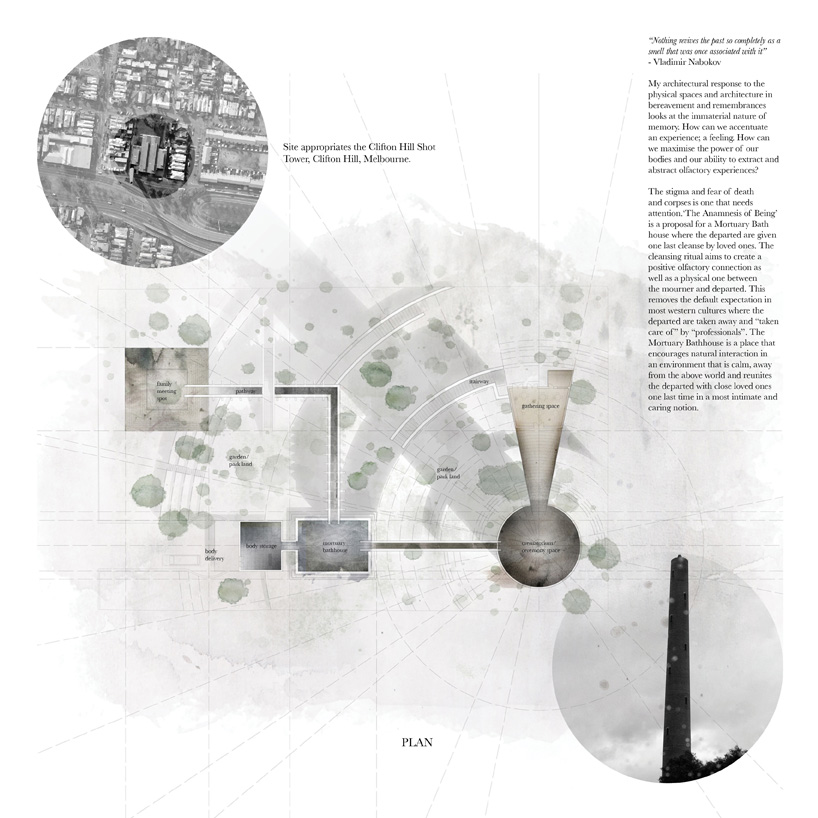 Plan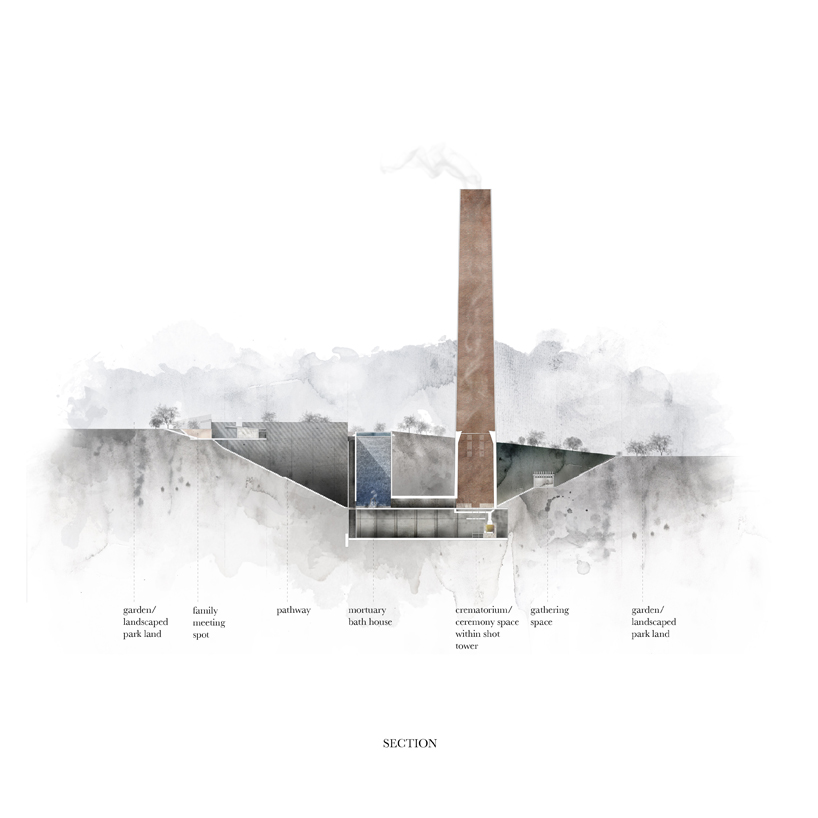 Section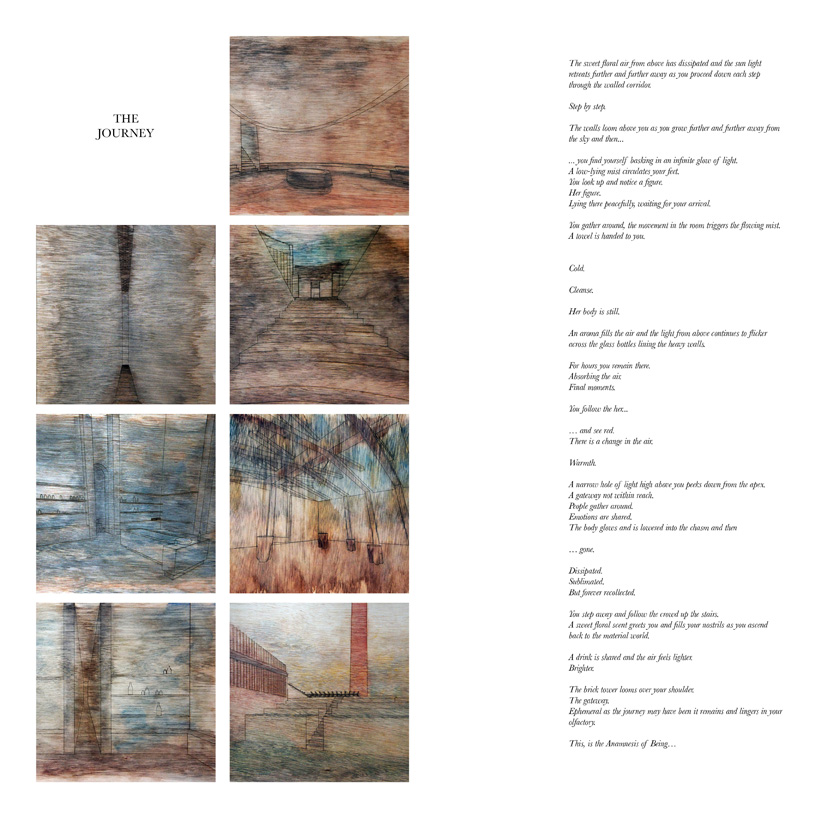 Journey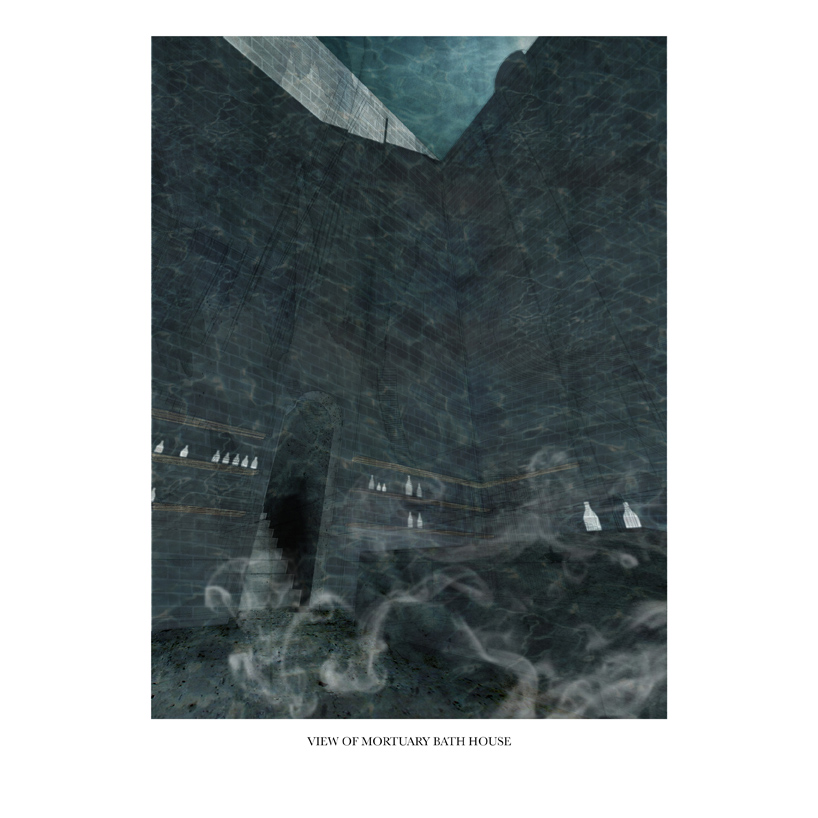 View of Mortuary Bath house
shortlisted entries (102)