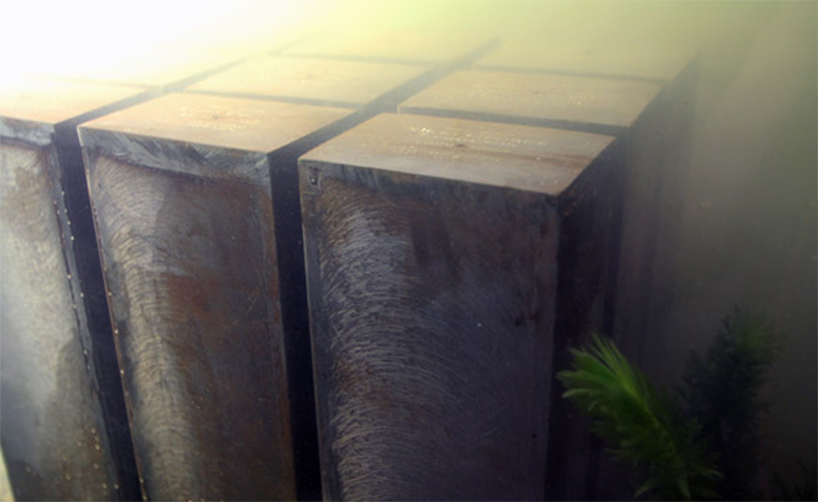 the aquatic grave by AJTibbles from uk
designer's own words:
I took a survey of around 30-50 people of all ages, asking when they considered that they died; at the loss of their mind, the death of their body or did they continue? And the overwhelming majority of people considered that they continued as changing matter. So the project started out as an aim to demonstrate the transition period from a persons death to new life.
When talking to funeral directors they explained to me, increasingly people are breaking tradition and want bespoke funerals that celebrate a life, not mourn a death. More and more people were taking to eco-burials, mainly due to the living person being concious of the impacts of traditional burials or cremation being harmful to the environment. There is a large amount of energy required to burn a body, which releases mercury emissions into our increasingly fragile atmosphere. The project turned to not only demonstrating new life, but also to encouraging it in the best way a corpse and a coffin could.
I explored locally what could be done. I discovered that fish levels around some coasts of Scotland were dwindling due to over fishing. Setting my sights for an aquatic grave, I discussed with forensic anthropologist, Prof. Sue Black, on what would likely happen to a body in marine water and what toxins or harm could it do to the marine life around it. A body degrades quickly in salt water, creatures will start to consume it fairly rapidly as long as artificial implants, such as hip joints and fillings, were removed along with the organs. The sea inhabitants will consume, hair, nails, tissue and bone safely. There is food.
For the coffin itself I consulted Marine Biologist, Fiona Hannah. I asked her what materials would best suit a watery grave and where should it be placed so it may still be visited. She explained to me that sunken ships and cars developed into excellent artificial reefs that gave smaller creatures shelter, so steel was an ideal material as it degrades quickly and allows botanical life an anchor point to grow from. Construction wise, I wanted to keep it simple as the life that grew on the grave would be decorative as the form itself slowly degraded. A steel cuboid, cut to the size of the deceased. A panel left open to lay a body in and then sealed over afterwards. An engraving on top of the person with the dates of birth and death. Holes around the base to allow water in and a hole in the top to allow air out when being placed into the sea. Diver Phil Lonsdale advised me on location. It would need to be somewhere sheltered from strong currents and tides, perhaps areas such as Lamlash bay and the west coast of the Isle of Cumbrae, where crags could shelter coffins from being swept away whilst allowing easy access for visitors. These sites are not specific to Scotland. There is shelter.
With death, the emotional aspect of the mourning family and friends can not be ignored. I spoke to Prof. Wendy Moncur, a person who has worked frequently with current death trends. The rise of the digital age has crept into funeral practises, many people are now buried with their phone. This is either out of the deceased's fear of being buried alive or the livings wish to ring that phone knowing it is near by to their loved one. Social networks still continue, a "digital ghost" exists. The dead can still appear on-line. With a wish to demonstrate a person's body may change but the memory remains, I included a pre-recorded self eulogy, activated when visiting the site. Allowing the deceased to speak a single message to those still living. A comfort to the loved ones, and an attachment between the deceased and the life that has been born from their death.
The Aquatic Grave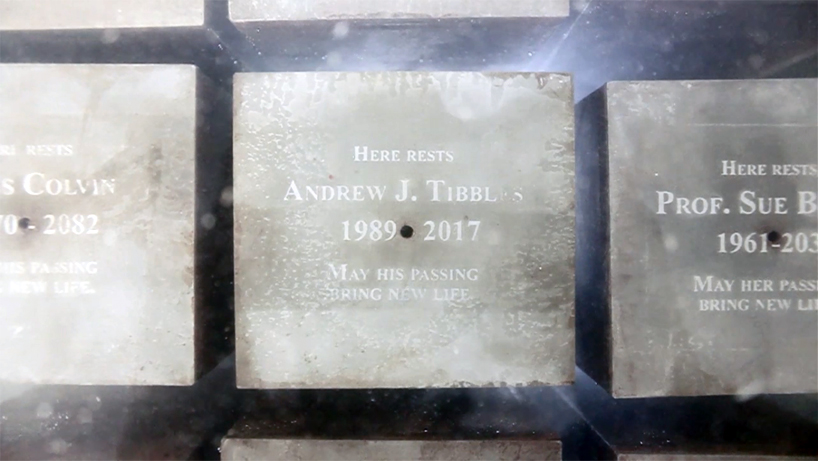 The Aquatic Graves with Plaques to mark the graves.[jwplayer config="mplayer" width="818px" height="600px" file="https://static.designboom.com/wp-content/compsub/370650/2013-04-17/video_1_1366225640_0a4ac6ac20f5372cb2c364bb51161547.mp4″ html5_file="https://static.designboom.com/wp-content/compsub/370650/2013-04-17/video_1_1366225640_0a4ac6ac20f5372cb2c364bb51161547.mp4″ download_file="https://static.designboom.com/wp-content/compsub/370650/2013-04-17/video_1_1366225640_0a4ac6ac20f5372cb2c364bb51161547.mp4″]video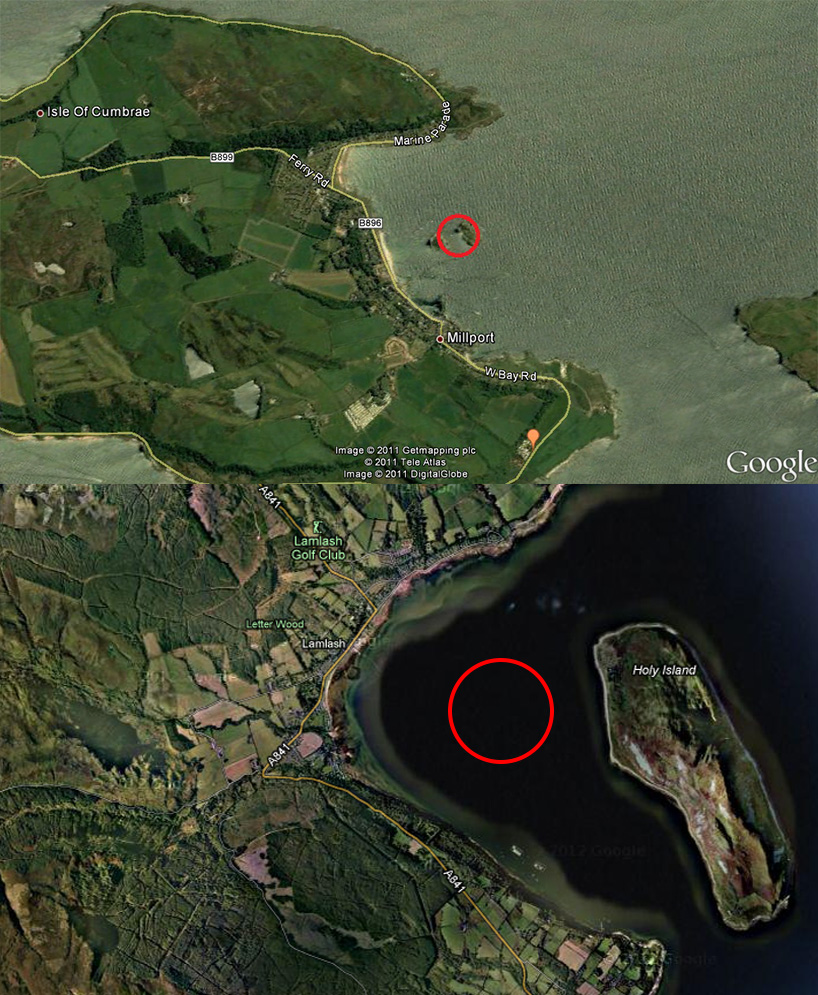 The chosen geographical locations, on the west coast of Scotland, considered for the underwater cemeteries. Chosen for their shallow waters and calm currents.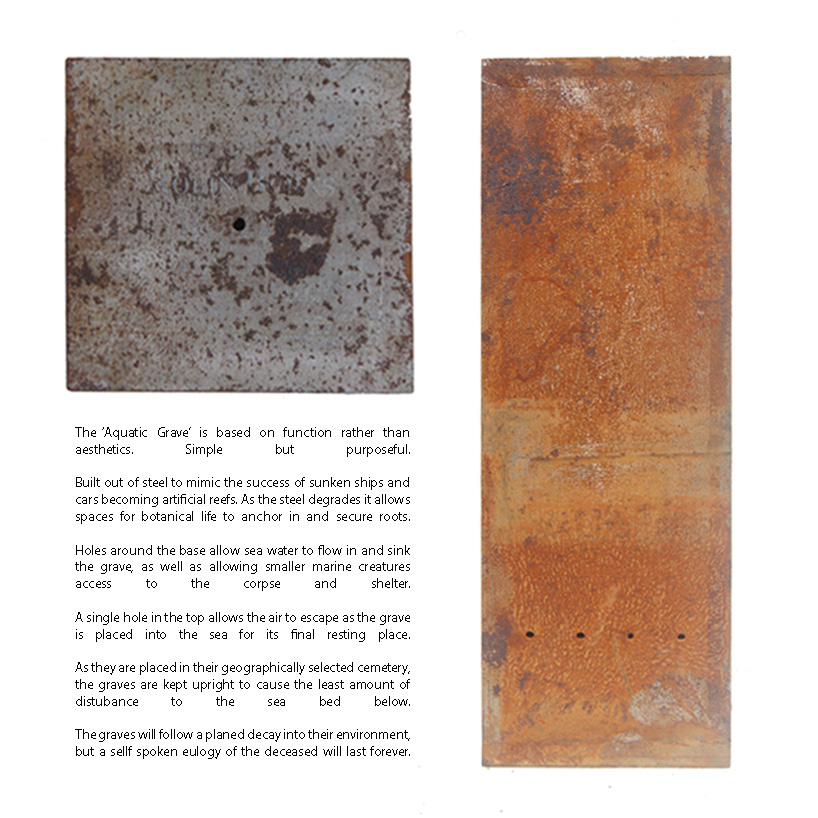 Profile of the Graves.[jwplayer config="mplayer" width="818px" height="600px" file="https://static.designboom.com/wp-content/compsub/370650/2013-04-17/video_2_1366225640_7d737d5a4bde2df64570169ce2c317ee.mp4″ html5_file="https://static.designboom.com/wp-content/compsub/370650/2013-04-17/video_2_1366225640_7d737d5a4bde2df64570169ce2c317ee.mp4″ download_file="https://static.designboom.com/wp-content/compsub/370650/2013-04-17/video_2_1366225640_7d737d5a4bde2df64570169ce2c317ee.mp4″]video