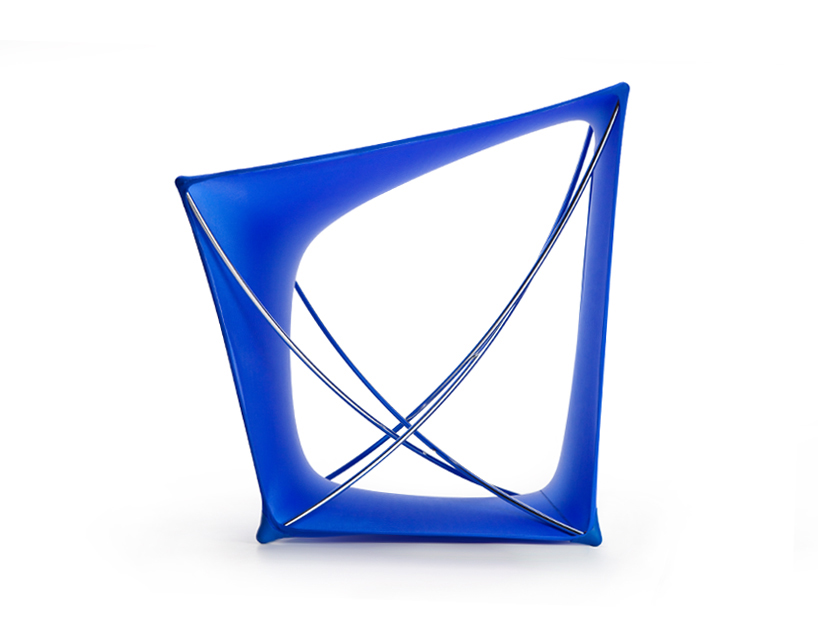 THE CHAIR USING SUSPENSION STRUCTURE by yasuaki from japan
designer's own words:
I designed this chair because I wanted to make a hammock I can carry around and use wherever I want to.
In order to launch this project, I came up with a copious amount of structural model that can achieve the simple and easy assembling and comfort at the same time.
I believe this unique structure and seating experience that appeals to all the senses will take the furniture design one step forward.
If I were given a chance to make a mock-up, I will review the details of joint part for even easier assembling, and seek to make the weight as light as possible by making the pipe with alternative material such as carbon.
I want to astonish the people all around the world with LEXUS DESIGN AWARD.
This is a chair with a groundbreaking concept that is different in every way from a conventional style, which is made possible by the unique structure made with a single elastic material stretched out by 4 pipes.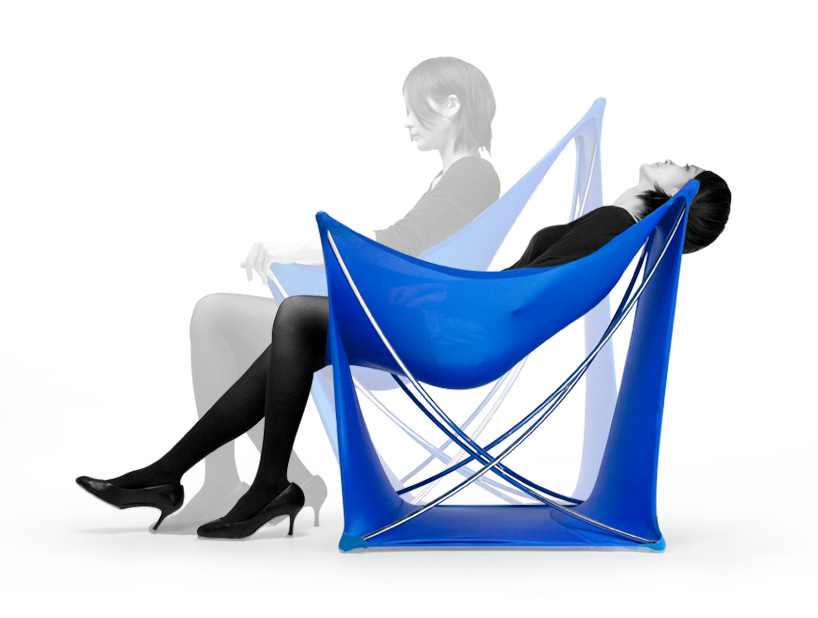 【COMFORT】 Optimized to fit your body, posture with high reclining mechanism. Exhilarating experience and comfort brings you a feeling of floating as if you are hanging on a hammock.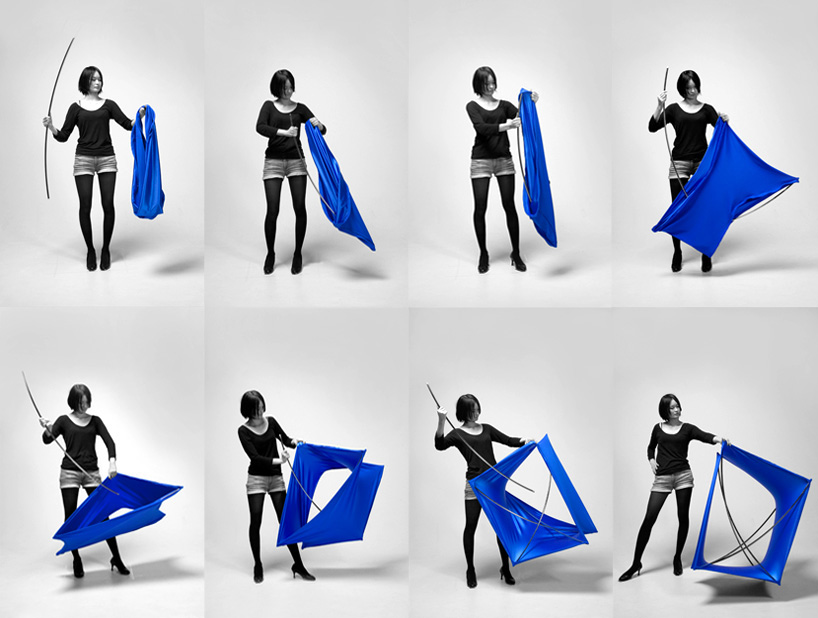 【FUNCTIONAL・VERSATILE】 Due to its simple and minimal structure built up by single sheet and a few pipes, you can assemble the whole in 30 seconds, and destruct in 10 seconds. It is portable and suited for outdoor use as well. The cloth is coated by a waterproof material, which makes you carefree from subtle wet and dirt. It is easy to customise the color by changing the cloth. Additionally, replaceable parts are available and ease of maintenance, high mass-producibility can be achieved.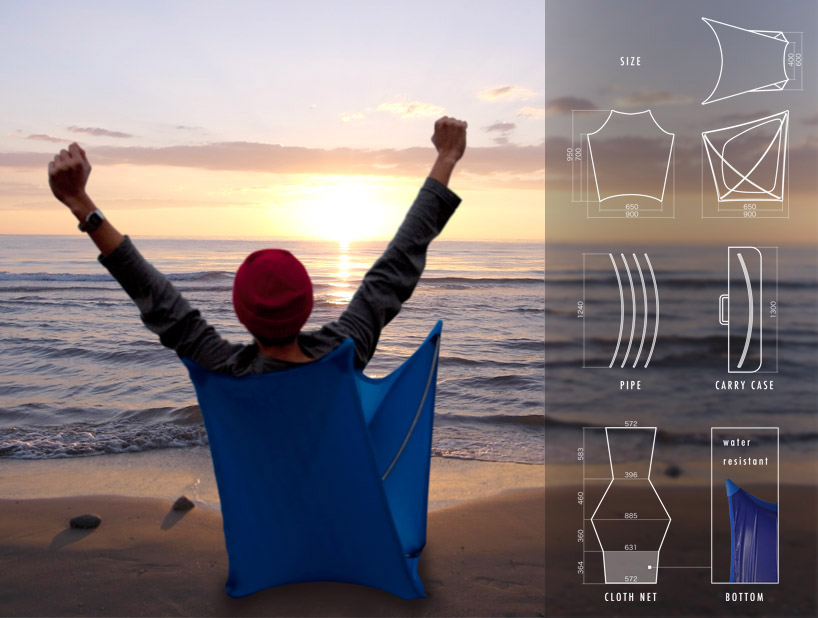 【SENSES】 Take it out for camping, enjoy the sunset and gazing the night sky. This chair will take your outdoor experience to a whole new level- feeling the warmth of sunlight, enjoying the delicious breeze, hearing the roar of waves, as well as releasing you from gravity. You will surely feel immersed than ever into the nature, and will remind you that you are part of the mother nature.
shortlisted entries (201)