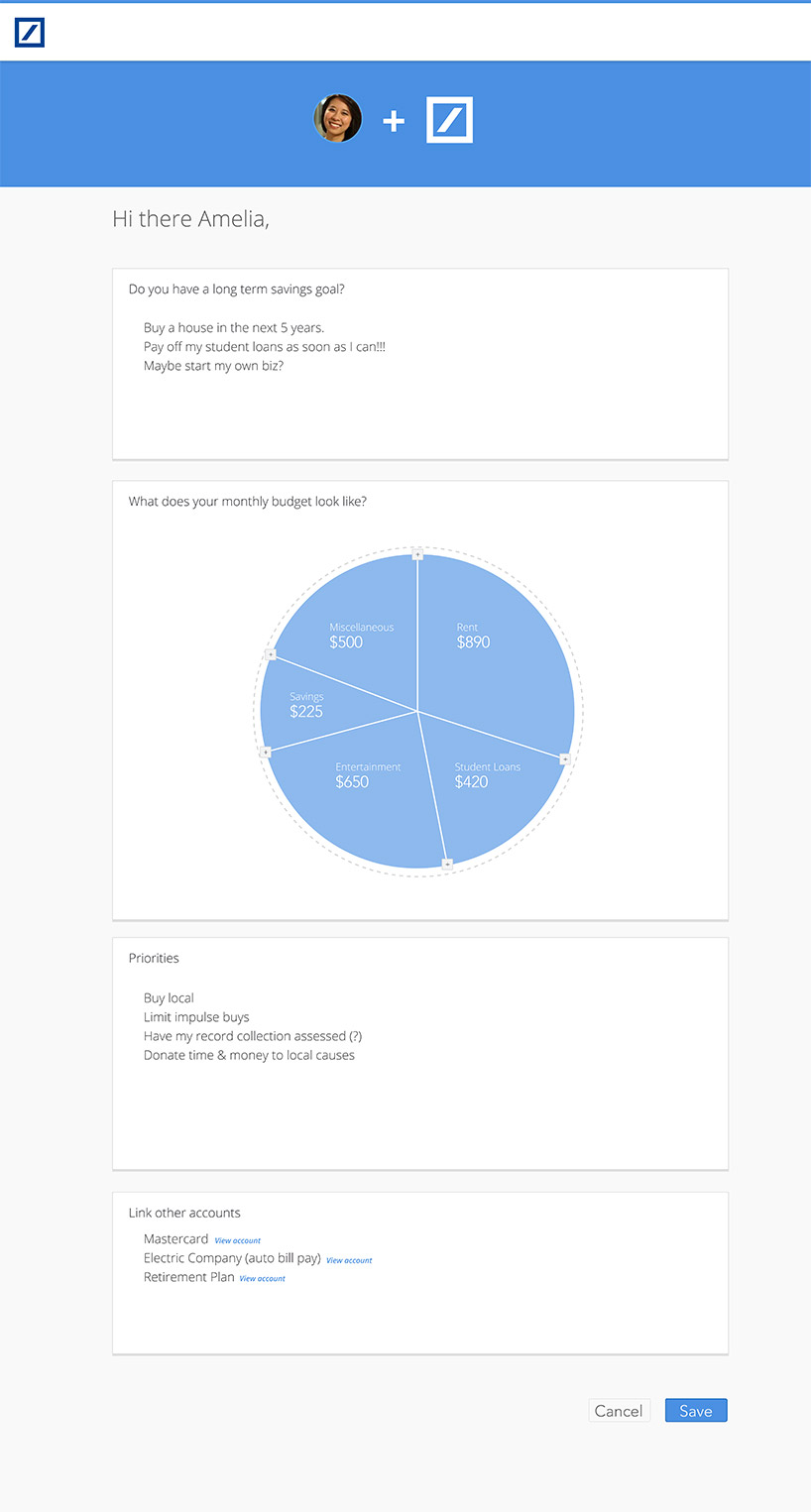 The Data Engine Bank by eink from usa
designer's own words:
Let your bank get to know you, not just your money.
Customers tell Deutsche Bank their goals and set up a plan to meet them. Taking note of the customers' budgets, Deutsche Bank provides tools and features to curb overspending and help customers meet their financial goals on time. As customers spend and funnel money into their communities, Deutsche Bank also learns and understands what things are important to them by collecting and analyzing data about where customers shop, what they buy, and how much they spend.
Deutsche Bank shares this data with local vendors too, so that they can make smarter investment decisions that will give their mutual customers a better experience. The bank can lend to vendors with confidence, knowing that there is real customer data to support these ventures. Deutsche Bank's customers are also notified whenever collected data is used to inform business decisions to build trust.
As customers' interactions with physical banks wane, through Trust Love Money, Deutsche Bank demonstrates its commitment to getting to know and serve its customers better by using data to tell stories, and turning stories into wisdom they can use to give back more to their customers.
Customers set up their financial goals and visualize spending.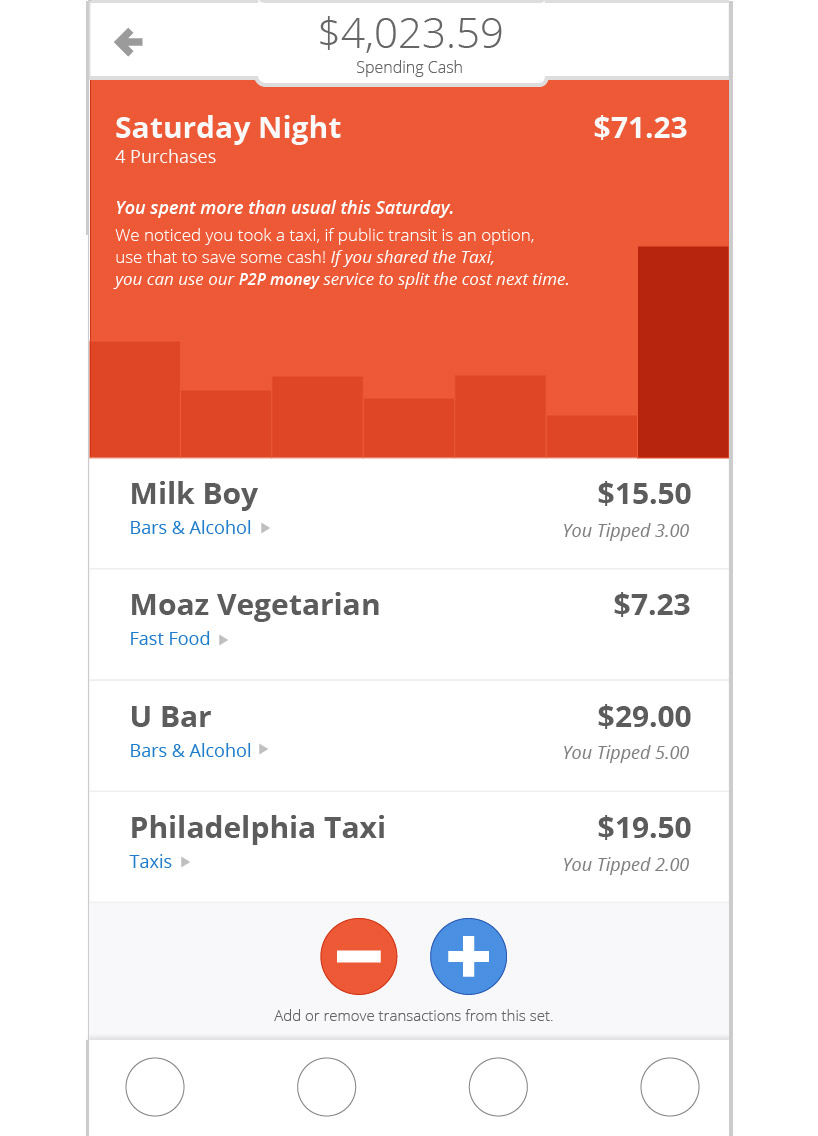 Deutsche Bank provides recommendations to help customers reevaluate spending decisions to make sure they are on track to reach goals.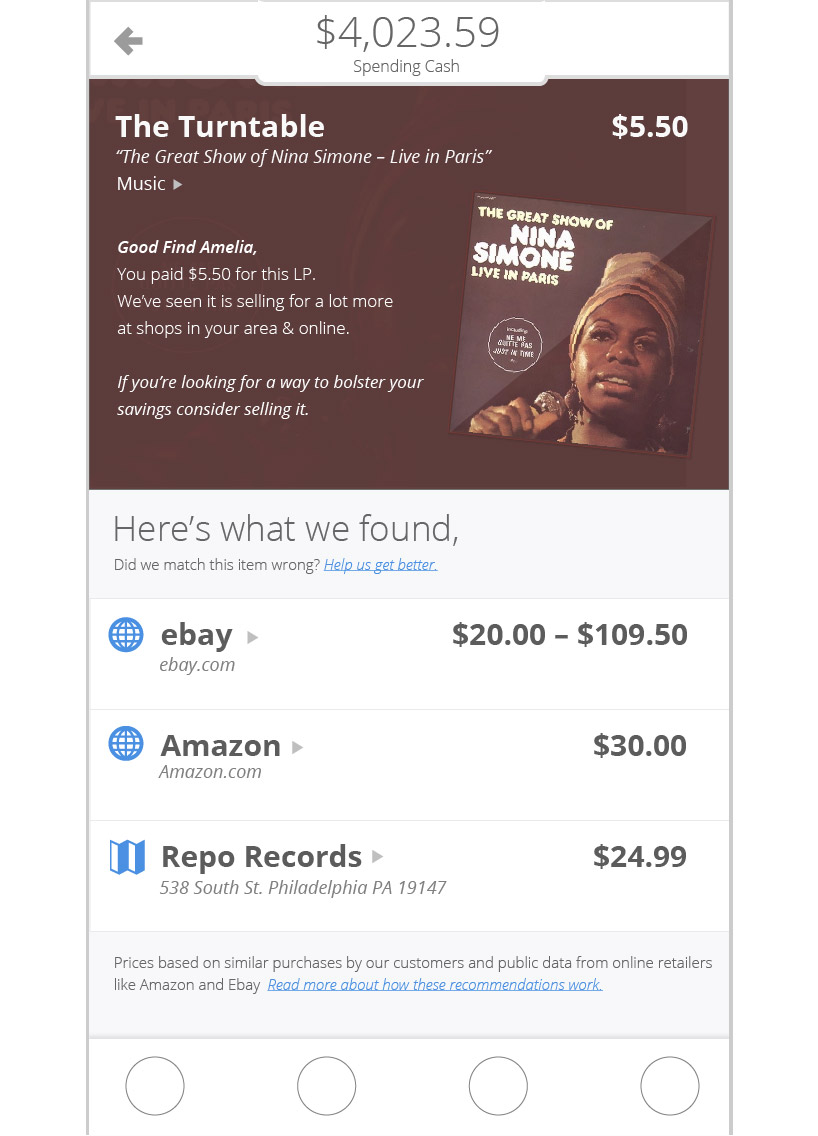 Customers get a snapshot of their personal assets and how much they are valued.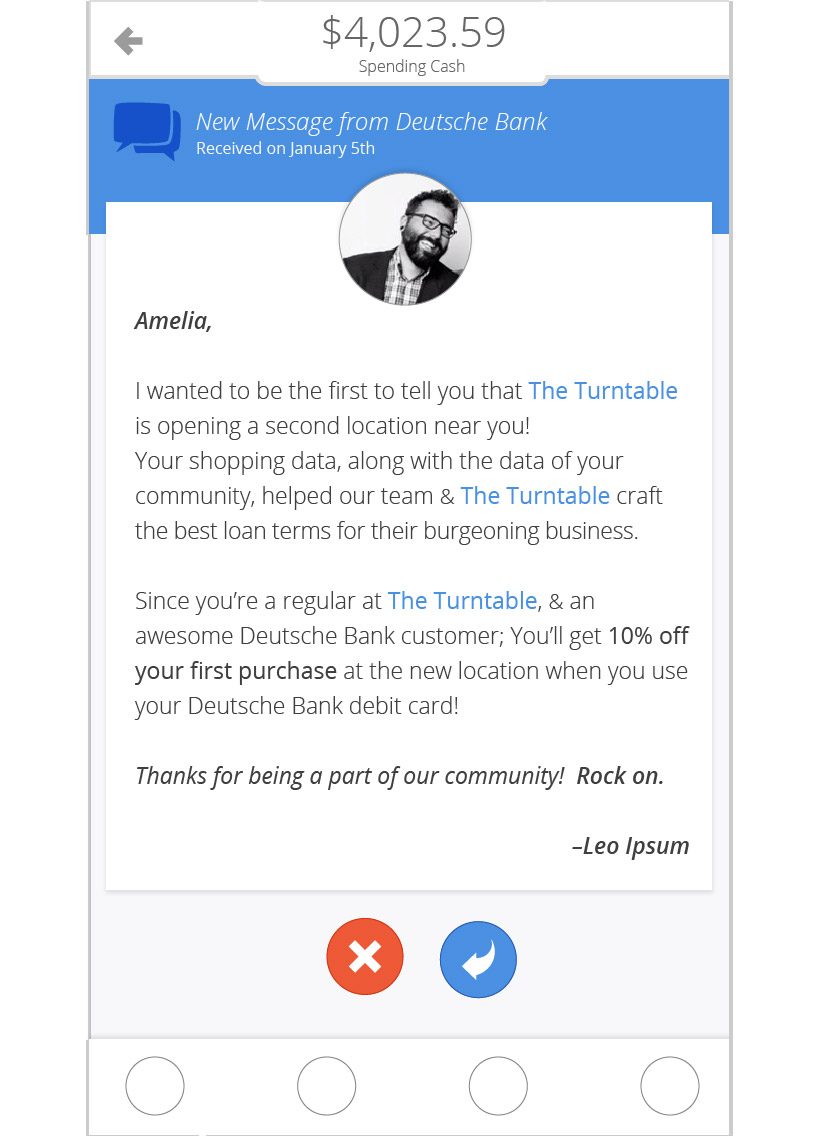 Messages are sent to inform customers how their data is making a difference.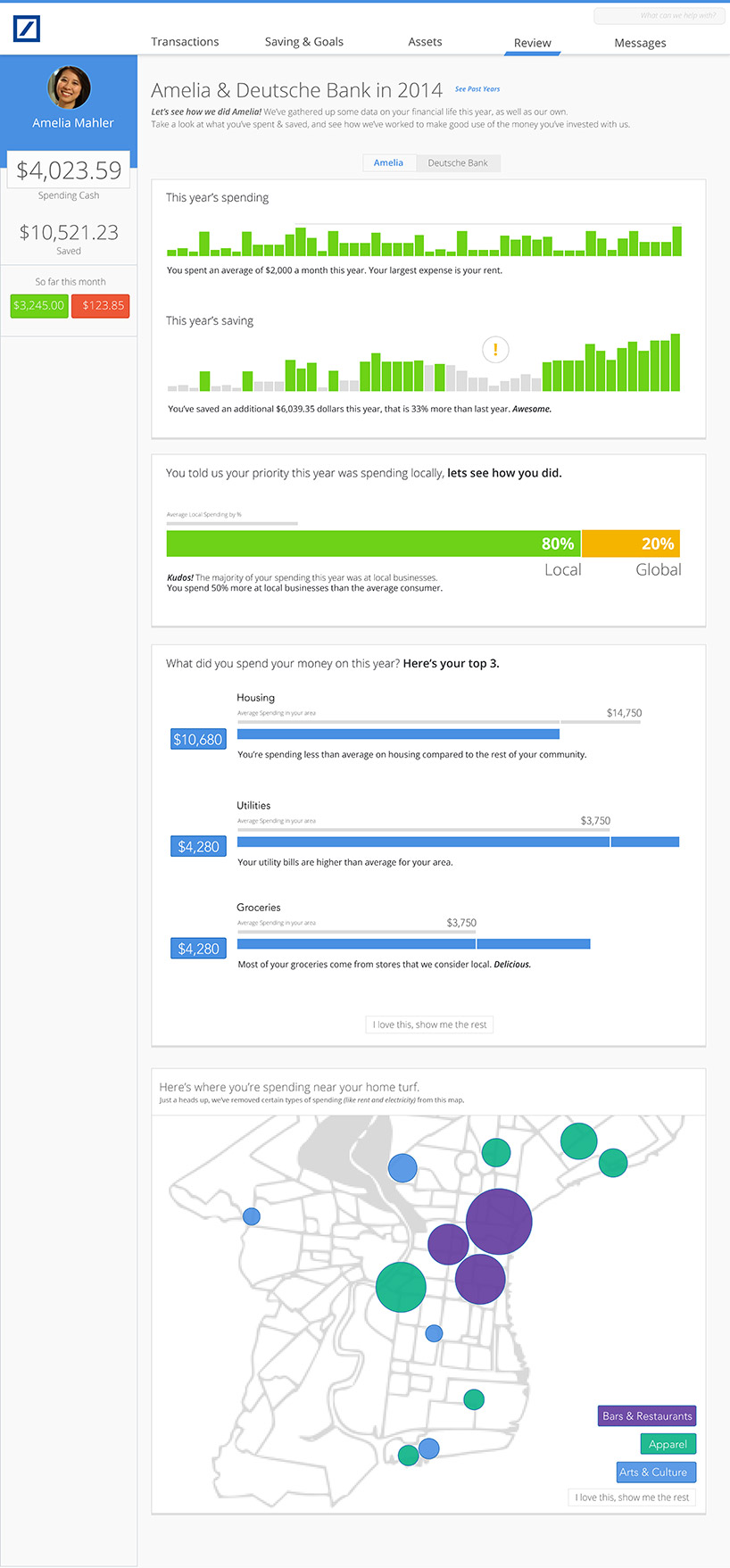 Customers see a big picture view of how they are doing and get a financial health checkup.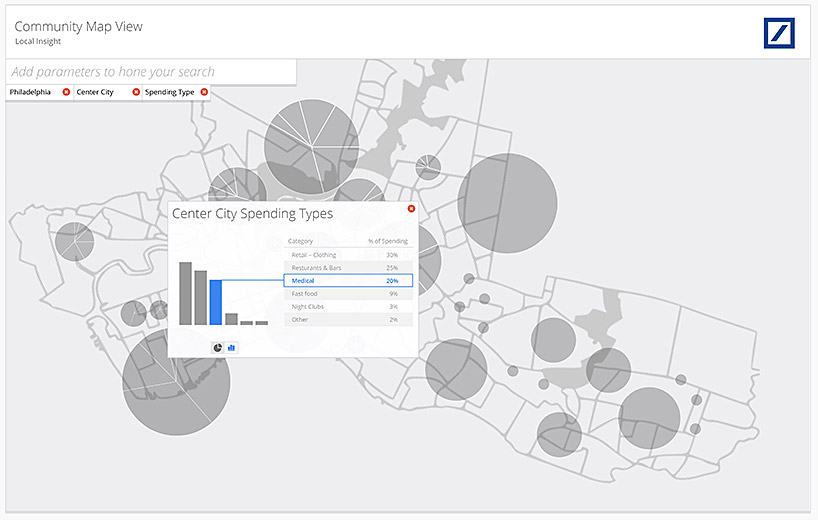 Deutsche Bank is able to see trends in spending to determine where promising opportunities lie.