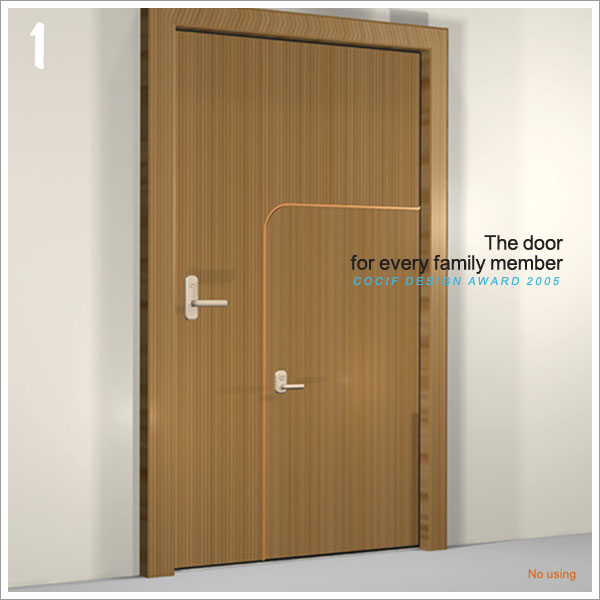 The door for every family member by Zhang Jian from china
designer's own words:
If you want each family member feels proficiently belongs to them, then on starts from the door to beginning !
This is a door's design full of great interest. It makes according to child's height, in conventional door, also designed another leafed door for the children. Like this can let the children feel this family is himself and have the kind of master's feeling.
No using
The child's using state
The adult's using state
shortlisted entries (151)