THE EYE by pezz from italy
designer's own words:
THE EYE – OAKLEY
In a world WHERE everything is now, WHERE everyone wants to share his
life, his passions, WHERE there are a lot of different sports and WHERE
people have several different idols to follow.
Everybody of us now can do many different sports: yesterday bicycle, today
running, tomorrow snowboard…So everyone of us have a lot of sport
friends, crews and communities…
Would you like to connect all these things together in this moment?
OPEN THE EYE App and it can fulfill all your dreams!
- In which sport are you interest today?
- Where do you want to practice it?
- With who?
- Where is your skateboard crew now?
- Where is your running friend?
- Who is with him?
- How many calories he is losting?
- Where is your favorite Pro in this moment?
- How fast is he going?
- Which trick has stomped today?
- Which music is he listening now?
- Where is your bicycle competitor now?
- How many miles has travelled? I surely can do better!
- Oh, today there is the TOUR DE FRANCE. Do you want to see it from the athlete EYES?
- How many people in the world are riding snowboard now?
- Do you have other question?...ask to THE EYE!
Now it's your turn!! Select a sport, press play and go riding!
Reach your friend, connect with them, turn on music, have fun!
Everyone can see your performance right now.
Do you have the new Oakley bluetooth camera?
The world can see through your eye in real time!
Do you have other friends with the same goggle technology?
Connect the goggles and enter in The Eye community.
THE EYE is a #DISRUPTORS App born for joining all the "huge sports world" in one web community, that can show all the sports performances of anybody in real time.
PRESENTATION GRAPHIC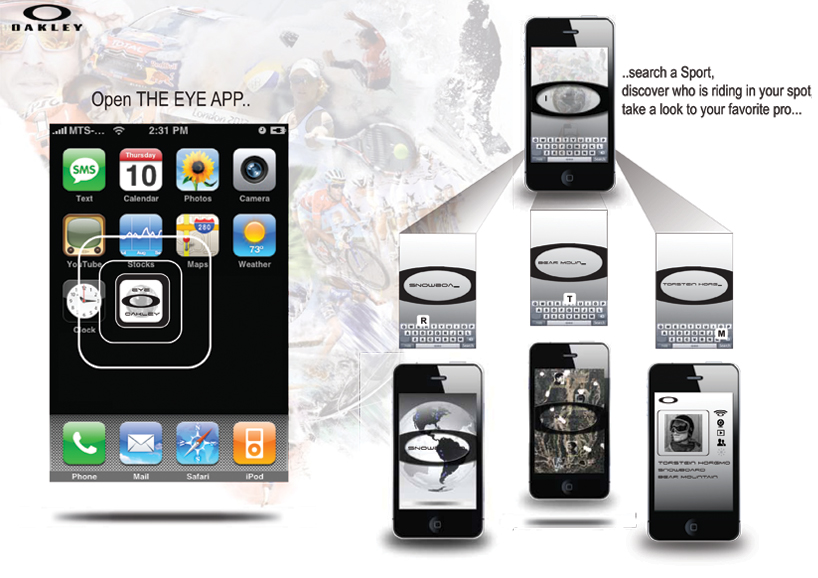 OPEN THE APP
[jwplayer config="mplayer" width="818px" height="600px" file="https://static.designboom.com/wp-content/compsub/386000/2014-07-28/video_1_1406582998_a99cde4d4dd7af029560c95bee9c4e06.flv" html5_file="https://static.designboom.com/wp-content/compsub/386000/2014-07-28/video_1_1406582998_a99cde4d4dd7af029560c95bee9c4e06.flv" download_file="https://static.designboom.com/wp-content/compsub/386000/2014-07-28/video_1_1406582998_a99cde4d4dd7af029560c95bee9c4e06.flv"]
video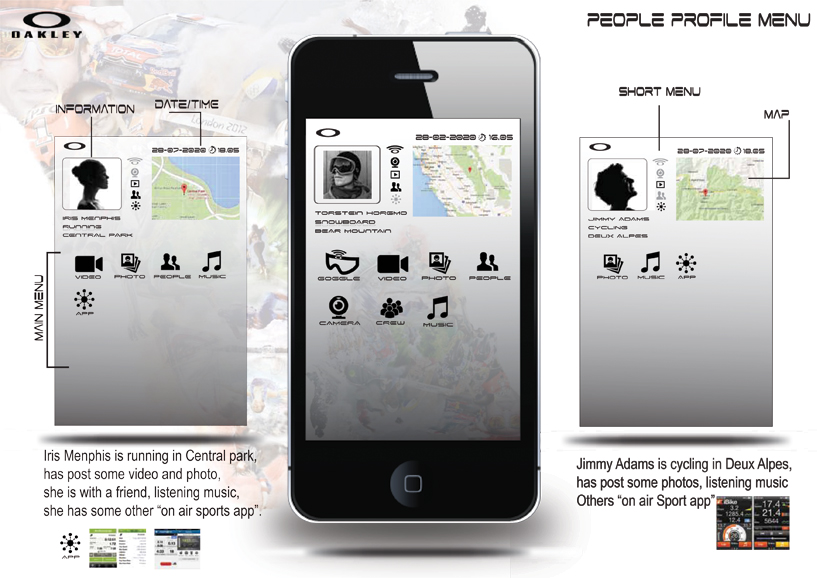 PEOPLE PROFILE MENU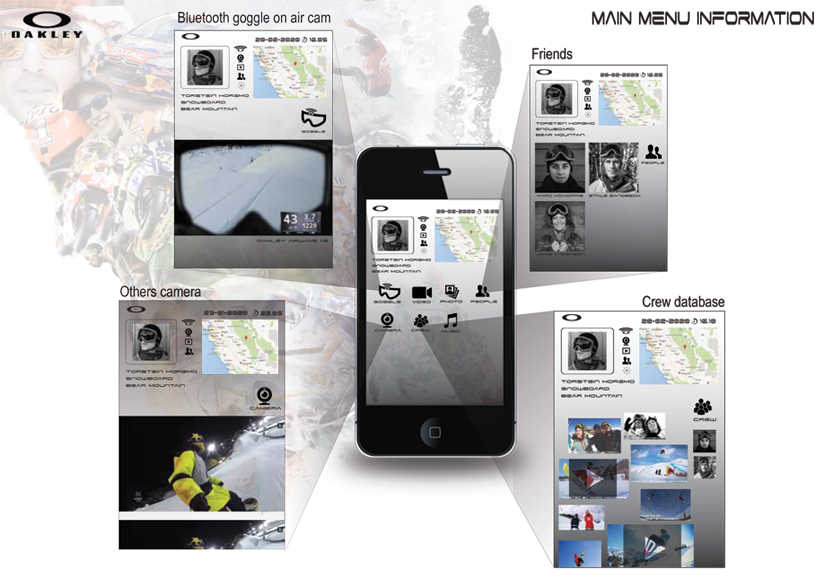 MAIN MENU INFORMATION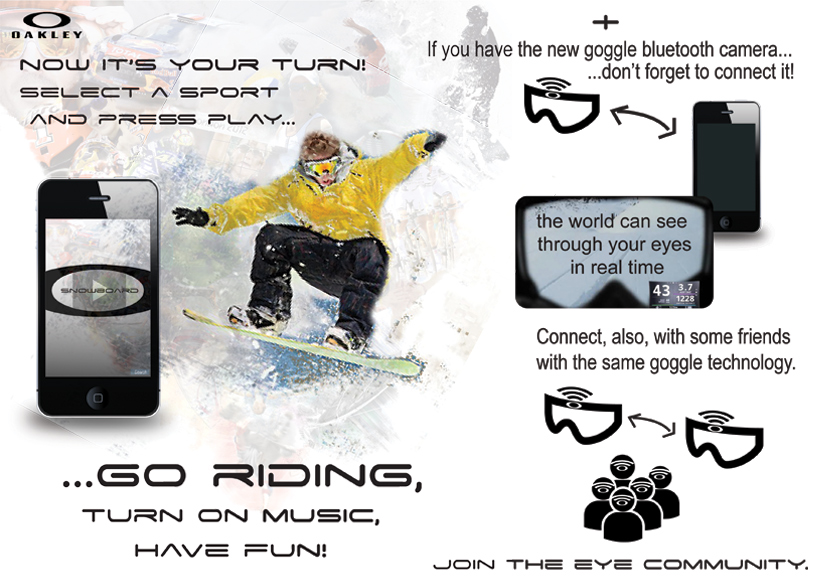 PLAY A SPORT JOIN THE EYE COMMUNITY