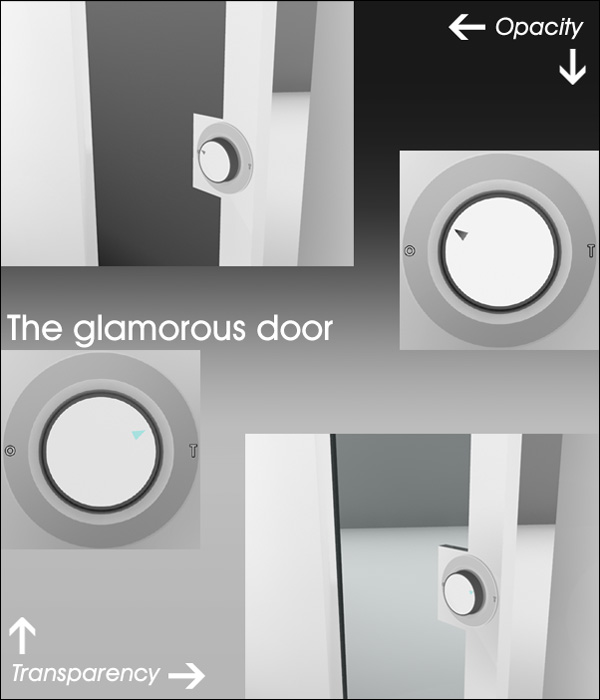 the glamorous door by tommaso colia from italy
designer's own words:
This is a "glamorous door"; it is a bedroom door, very sensuous, really knowing.
At a first glance it looks like a normal glass panelled door: instead it is a photochromic panel, which can be manually adjusted to become more or less transparent.
So you can get either a see-through effect or an opaque one, simply turning a small wheel.
It is very handy if you want light or darkness in your room.
And it is glamorous and sexy indeed, suggesting a "you see/you do not see" game.
The door can be transparent or opaque: simply turn the wheel
A smart and really knowing door
The door is the ideal mate for glamorous games
shortlisted entries (151)