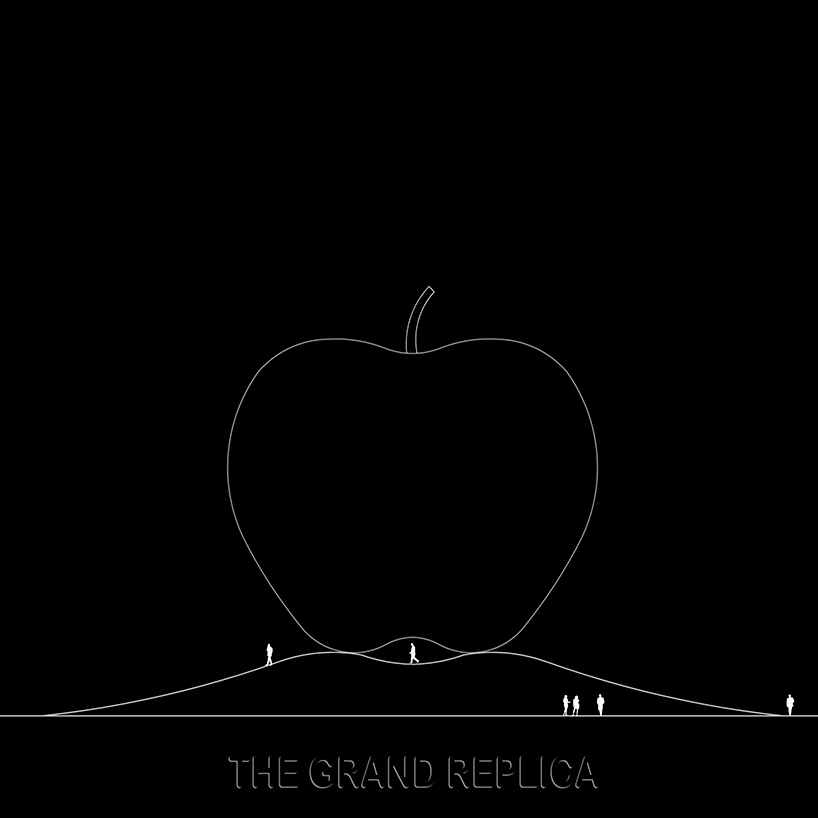 The Grand Replica by deepak shah from india
designer's own words:
A humble effort to enhance Hirosaki on the map of Japan as well world map. The replica is a giant non-edible apple. It's made out of concrete, glass and steel. Five stories high structure with top height 34.35 meters and usable area 2485 square meters. The core made out of concrete which contains lift and toilets on each floor and wrapped by stairs. The shell of apple is made out of structural glazing and supported by core and floor slabs. Apple shaded glass film makes replica natural. The grand replica is a schematic schema but feasible unique structure.
The grand replica 1: Outline of the schema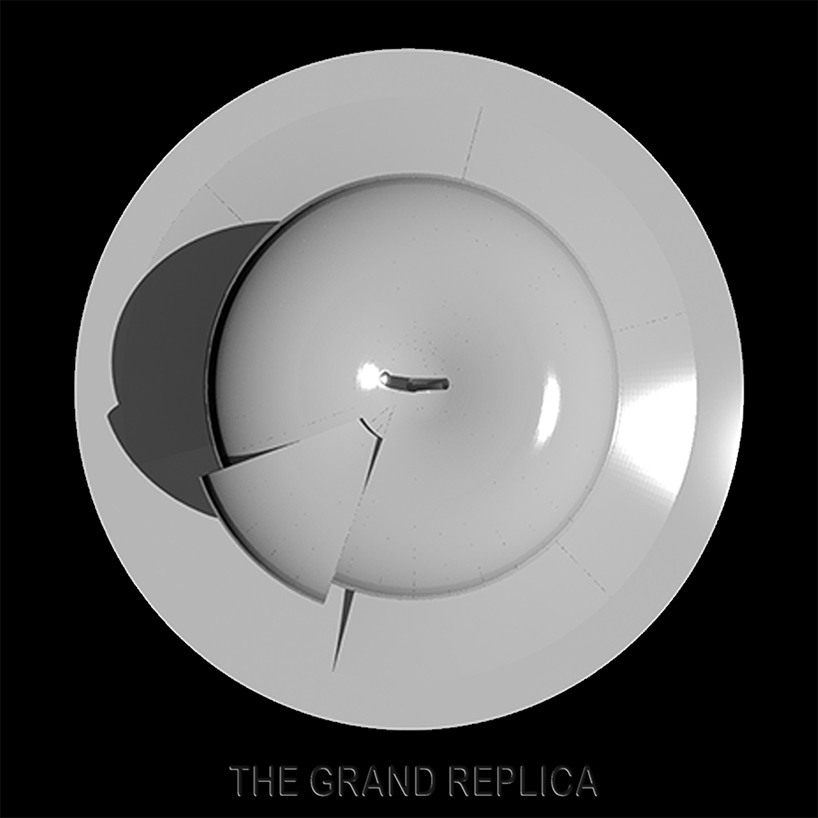 The grand replica 2: Monochrome top view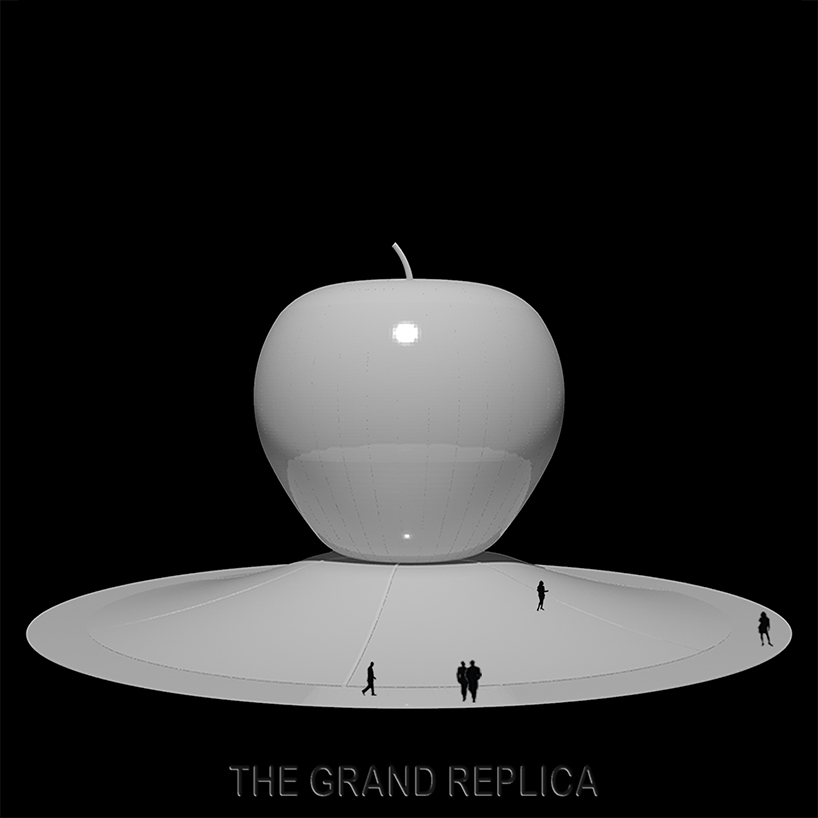 The grand replica 3: Monochrome Perspective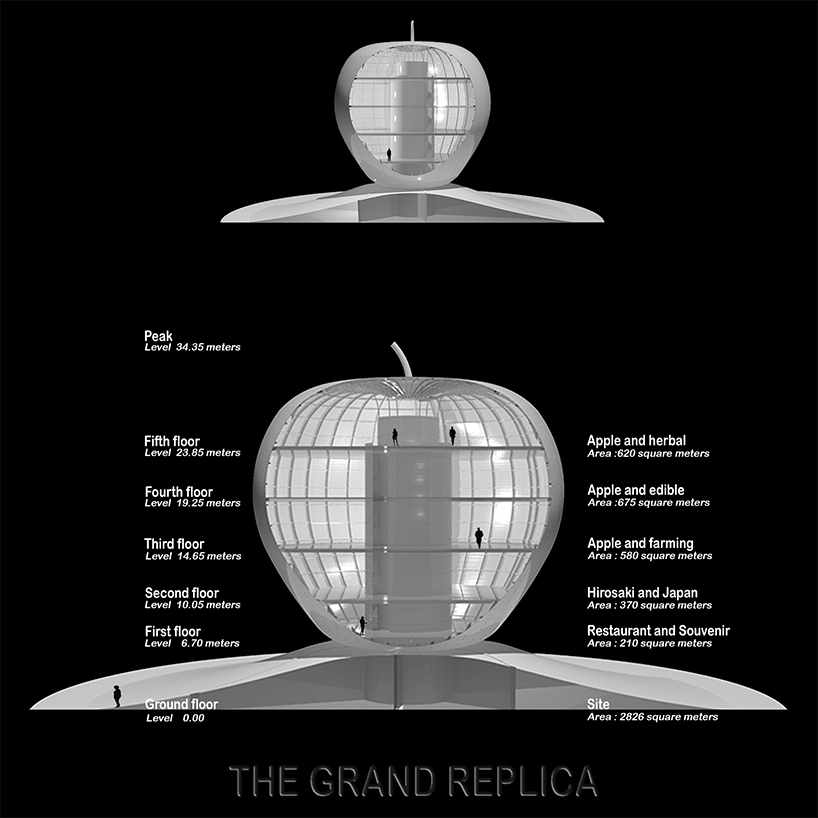 The grand replica 4: Monochrome perspective-section with height and area information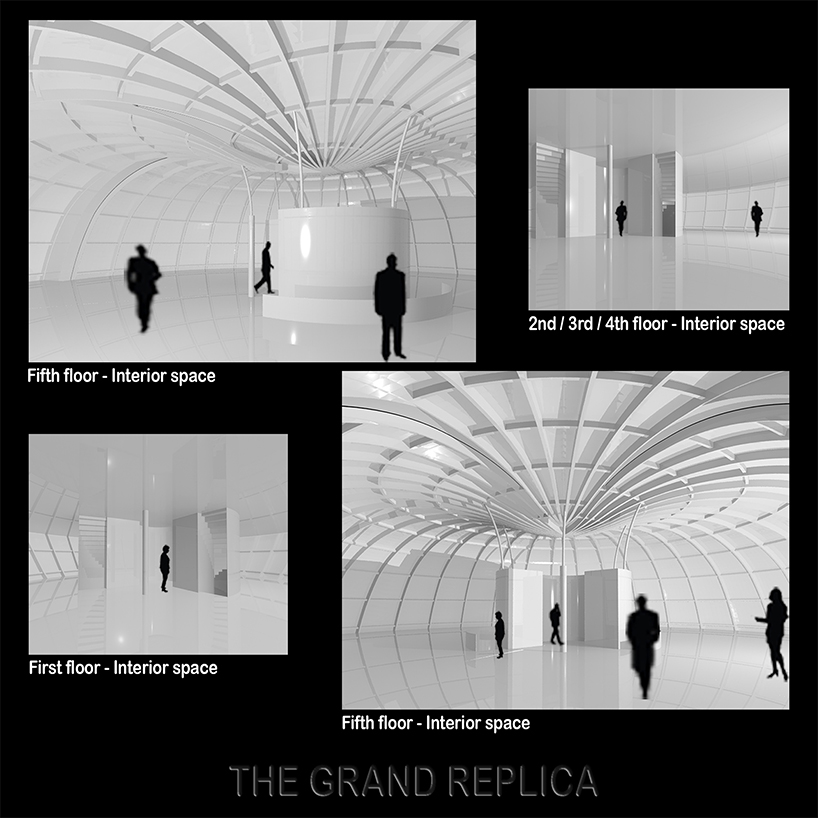 The grand replica 5: Monochrome Interior views to show volumes and well defined structure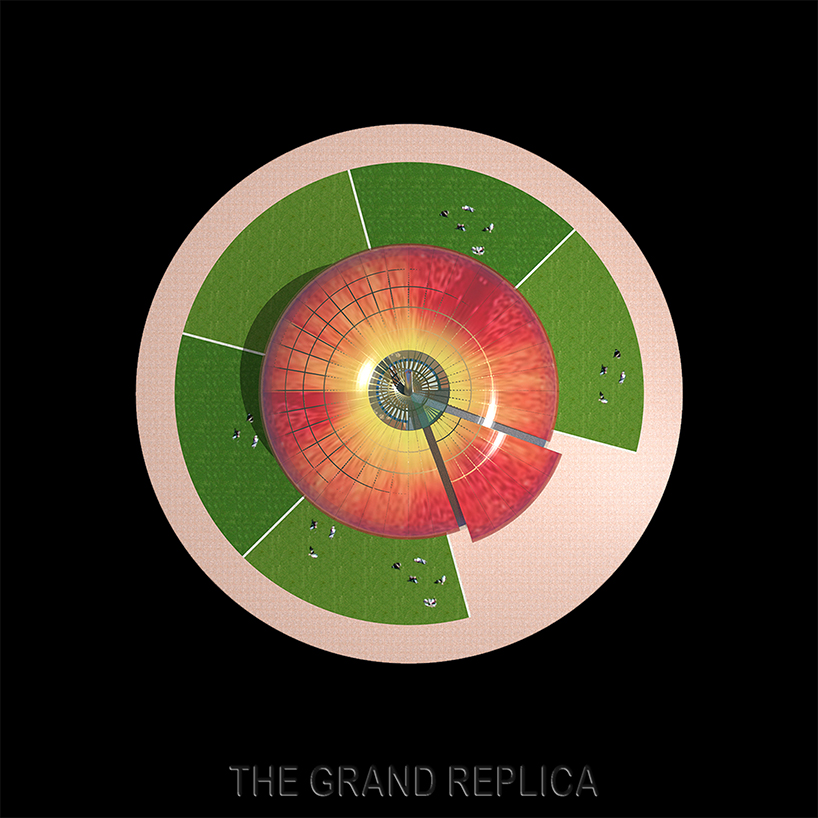 The grand replica 6: Colored top view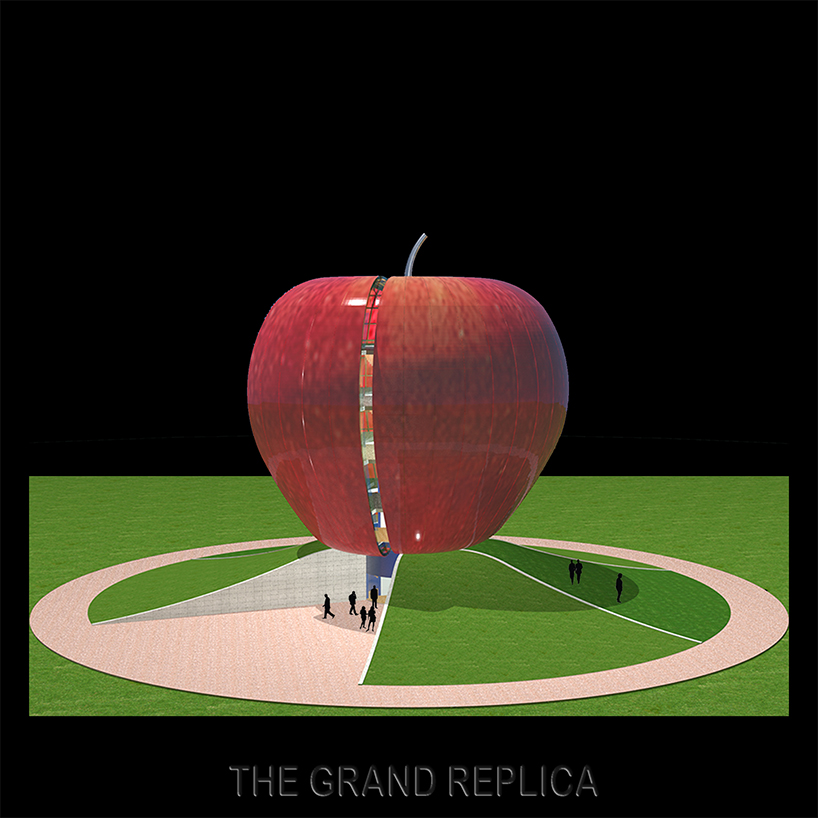 The grand replica 7: Colored Perspective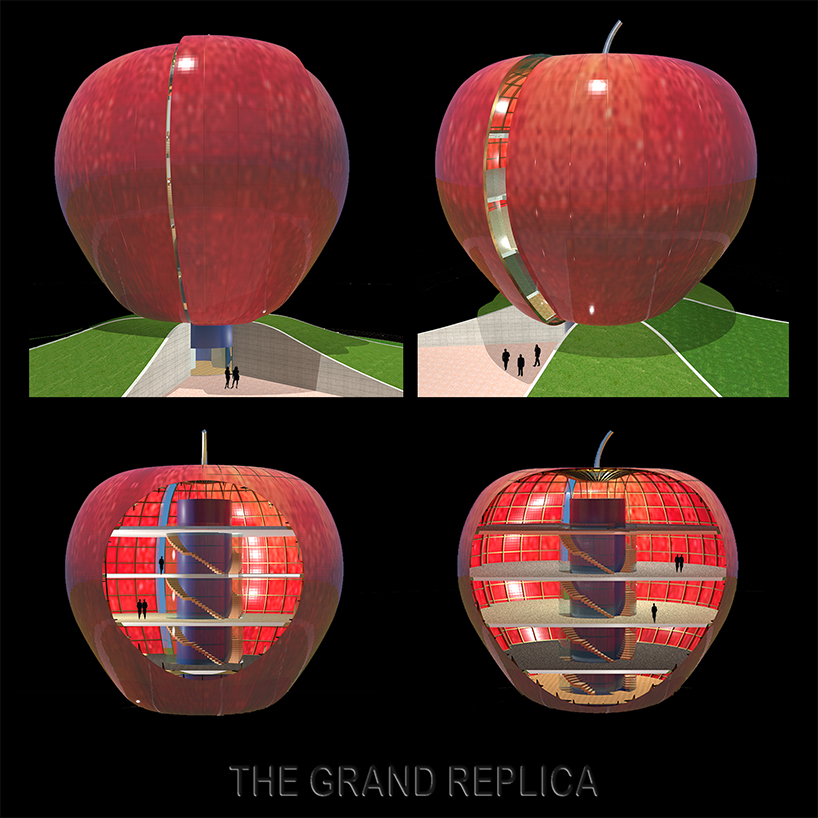 The grand replica 8: Colored Perspectives and sectional views