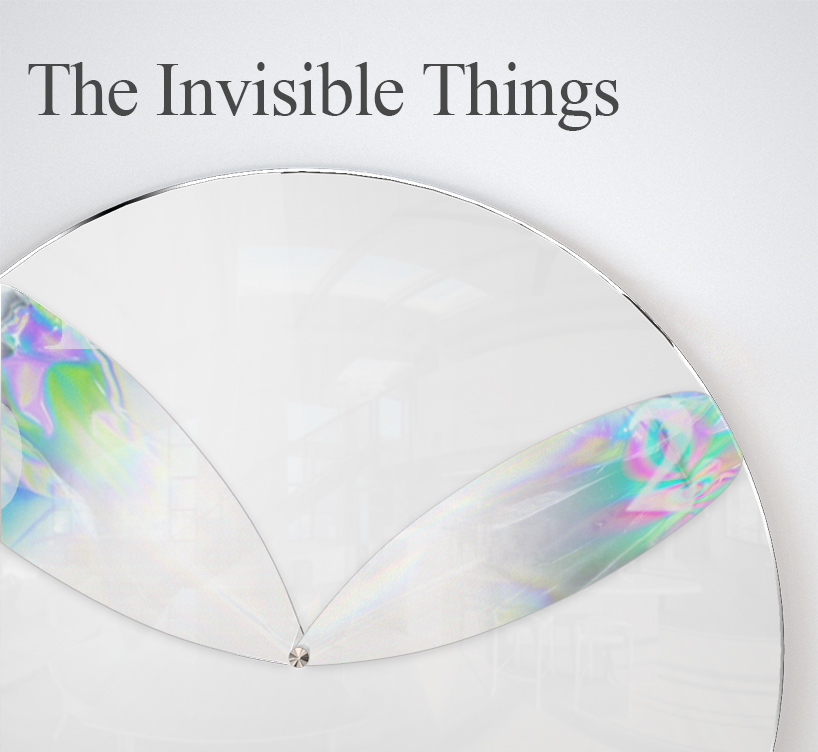 The Invisible Things by AKIRA NAKAGOMI from japan
designer's own words:
In our everyday life, there are various invisible powers or flowing around us.
A clock is a product which can visualize "the stream of time", one of the invisible existences.
This " The Invisible Things " would beautifully make invisible power, which exists with things before we realized it, and "the stream of time" visible.
Double polarizing plates could make us to see this power.
"Glass number" is transparent because it is not pressured, and created by the even power.
When "Glass number" is enclosed in the acrylic and they are got harden, acrylic around "Glass number" will be expanded and contracted due to the difference of thermal conductivity.
There will be the difference of power happened. Therefore, It will be visualized by the clock hands made of polarizing plates having "the invisible power".
The rainbow-colored pattern will be appeared at the only place where the hands are overlapped.
"Glass number" has not been affected by the power, so it is remained as transparent.
Title


Concept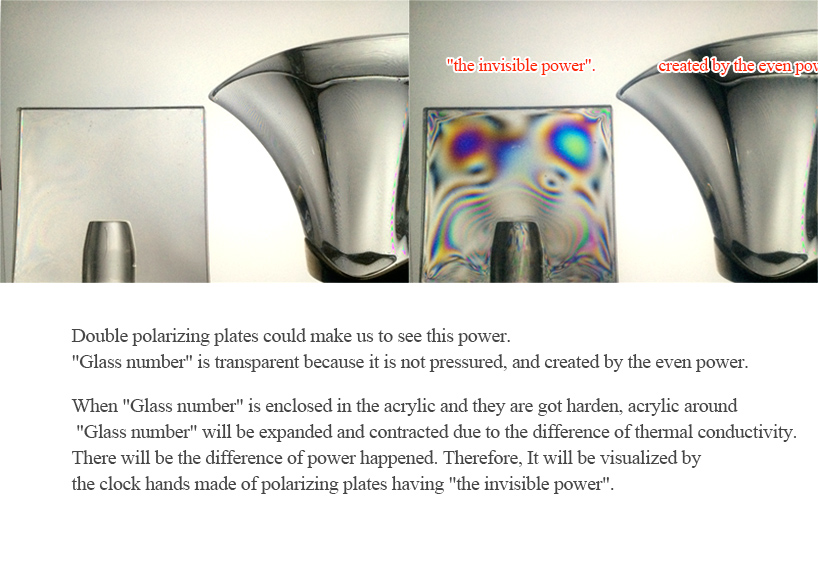 sample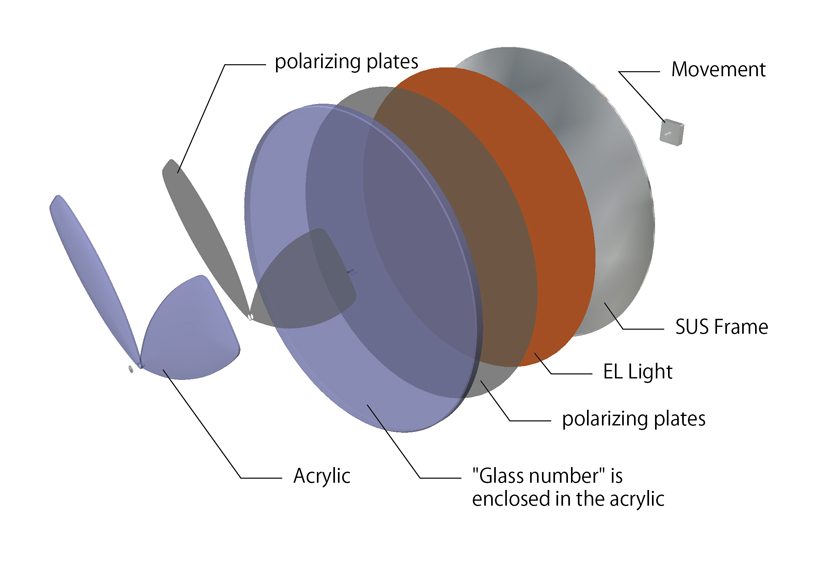 detail
shortlisted entries (201)