the last gift by hon. from singapore
designer's own words:
3D-printed from the cremated remains of the departed, the last gift for the living. A gift that reminds. A gift that takes away loneliness. A gift of acceptance and closure. A gift that offers a fleeting moment of familiarity yet at the same time informs the fact that some things are ephemeral and are lost forever no matter how hard one tries to hang on to.
Manufacturing Processes: 3D printing of cremated remains(calcium phosphate) Casting of copper components Extrusion of copper wind chime pipes
As cremation of deceased becomes an increasingly common practice, many still find it awkward to display an urn of cremated remains in their house but at the same time, find it a pity to just leave what's left of their loved ones in a columbarium, only to be forgotten about over time. With advancement in technology, many things that was deem as impossible becomes reality. By creating a wind chime with components that is made out of the cremated remains of their loved ones, it is possible to aid in gaining acceptance and closure during the grieving process, and then serving as a reminder to the living of his/her existence.
An abstracted image of the departed is obtained by inputting a portrait into an algorithm in Grasshopper, a generative design plugin for Rhinoceros (a 3D visualization software). This abstracted images is then printed as negative spaces in the individual pieces of the wind chime. As the pieces aligns, the onlooker would be able to catch a glimpse of the image of the departed for a fleeting moment. At the same time, during the grieving process, one would try to align the pieces manually, only to realise that some things are ephemeral, and no matter how hard you try to hang on to it, it is lost forever.
Context Image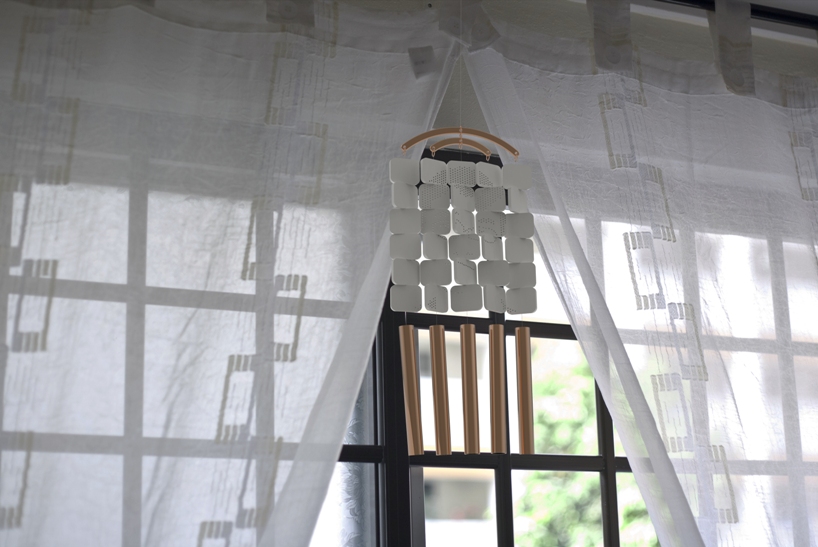 Close up image 1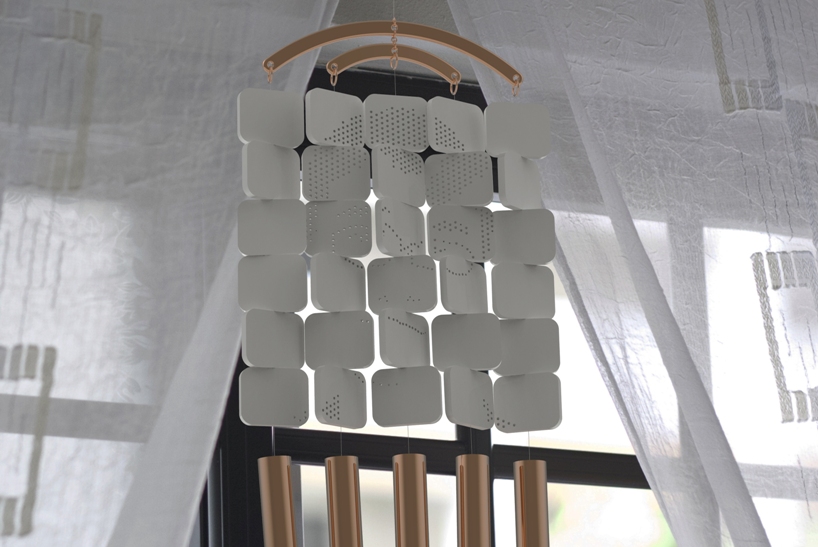 Close up image 2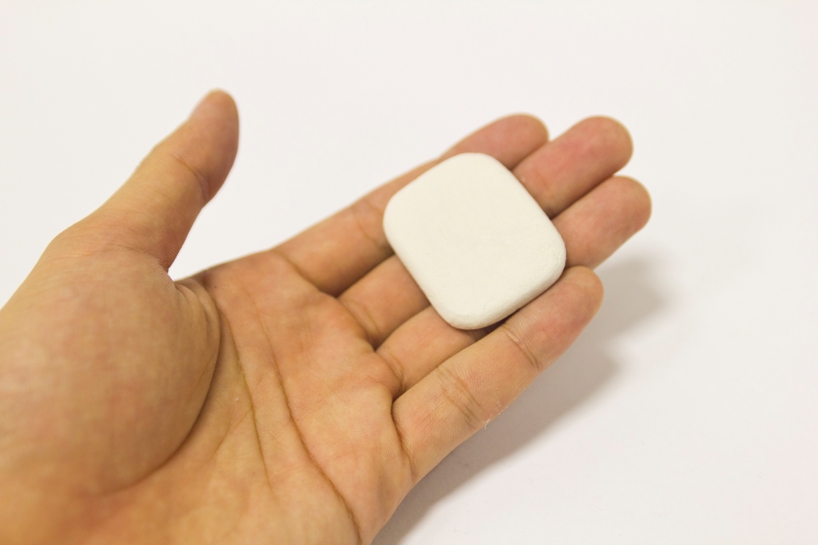 3D-printed component