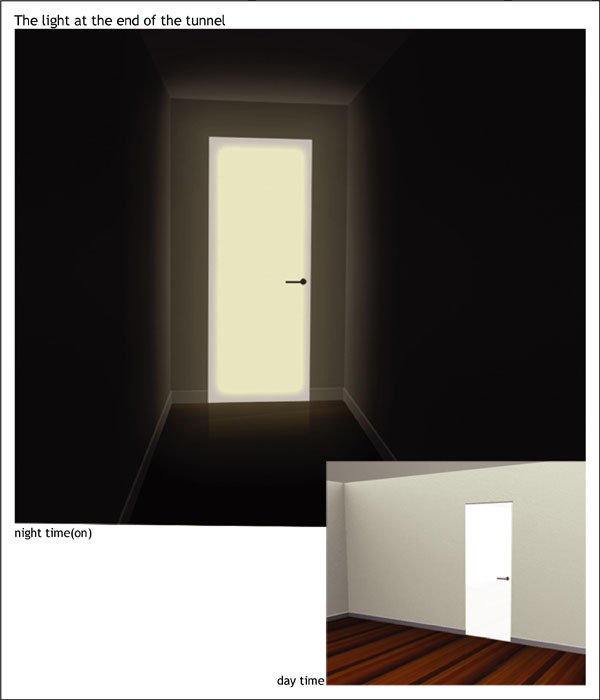 the light at the end of the tunnel by daniel fintzi from uk
designer's own words:
As the giant gate of heaven opens,
light from the very presence of god floods through and illuminates the path through the 200 foot thick jasper wall .
It's a beautiful reminder of what some on earth call:
"THE LIGHT AT THE END OF THE TUNNEL".
Through the combination of 2 (engraved from the inside) panels of CORIAN and a grid of LED lamps etween them we get a clean timeless appearing door, which upon will becomes an illuminating object with a wide range of design patterns possibiities giving our door a warmer, personal and more welcoming effect.
shortlisted entries (151)