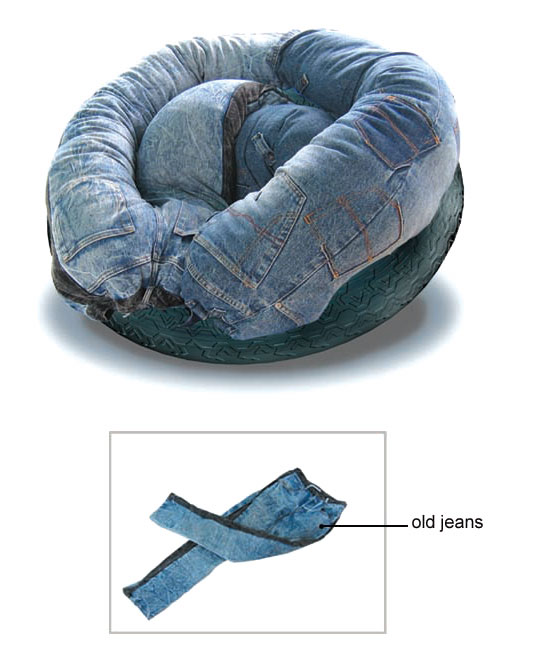 the metamorphosis of old jeans by yao xie from china
designer's own words:
Everyone have several jeans. And we always find and buy new and pretty jeans. How do we deal with the old and inappropriate jeans? Put off them? Or put them on bottom of drawers forever? Maybe we can turn them into funny furniture.
If you need a sofa or a chair and you have several needless jeans, you can make cute furniture by yourself through the simple design.
Idea: old wheel as shelf, old jeans full of sponge as cushion, we can make the sofa without sewing.
Function: when you sit down the sofa, you can feel very soft. And your bottom of backbone depend on the knot of two jeans. Your waist can be supported.
Material: old wheel , old jeans, old socks and metal sofa feet.
picture of sofa
intro of material
structure of the sofa
shortlisted entries (139)