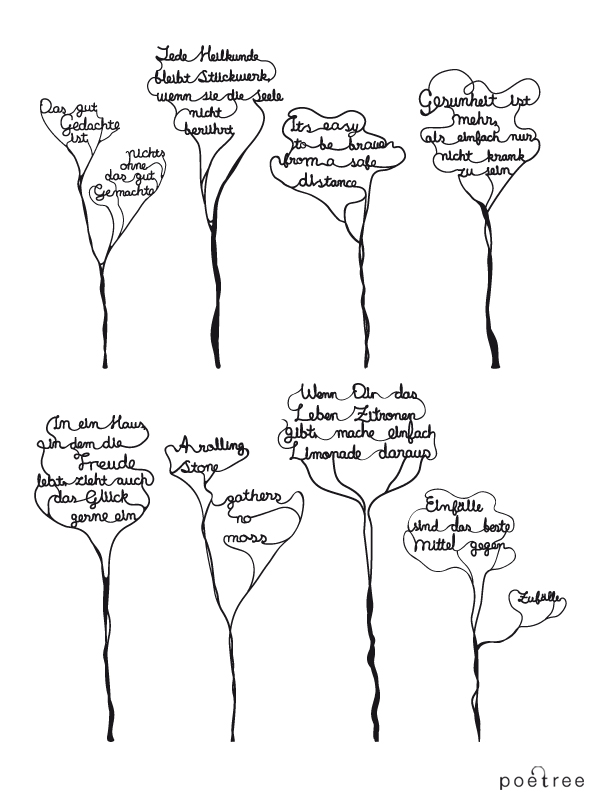 the poetry tree by petra knyrim from germany
designer's own words:
In your garden, in a parkway, in public space and even in the forest we would like to place nice philosophical statements.
Our poetry-tree can be very personal and unique, as everybody who`s going to order it could tell us his philosophical statement he wants to place somewhere on the earth. The poetry-tree even can find its place in a graveyard. Imagine how philosophical our world could be, if we would have the poetry-tree.
the poetry-trees
tree on the balcony
the philosophical world
shortlisted entries (228)