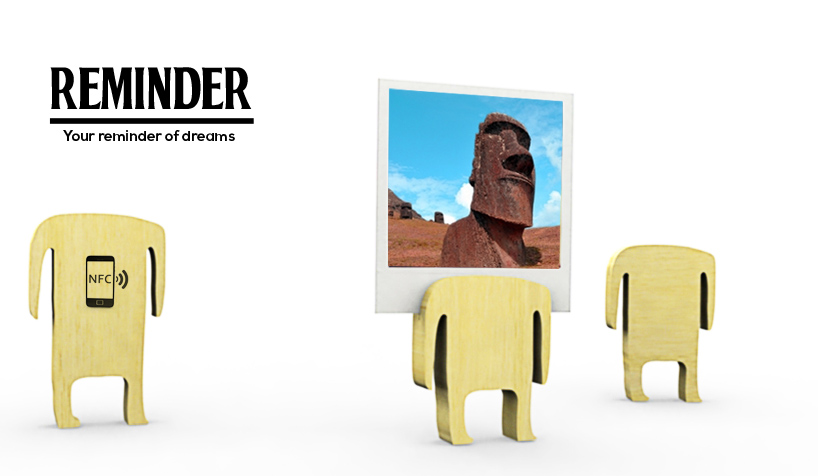 The Reminders by Rafael from spain
designer's own words:
Imagine that you have a dream…
What do you do?
Do you buy a piggy bank??or..Do you open a bank account??
But…how do you involve people to support your dream? Or... how do you motivate yourself to keep this desire in mind?
What if we could link the digital world with the analog world?
You need "The reminders" Your reminder of dreams.
How does it work?
1-Think in a dream
2-Go to your bank, open an account and asks you to associate it to a "Reminder"
3-Now place this doll in a place where you always see it or where it could be seen and so you will be able to share your dream with people who could support you financially
What is a "Reminder"?
a-A wooden dummy
b-With an NFC card associated with an account.
c-Where you can place a picture of your dream
d-So every time you or someone may close the mobile, any amount of money could be donated to achieve your dream
Now imagine where you could place your "Reminder"?
-In your room always
-when a familiar visits you
-Wait until your birthday… share it!...
"The Reminders" Your reminder of dreams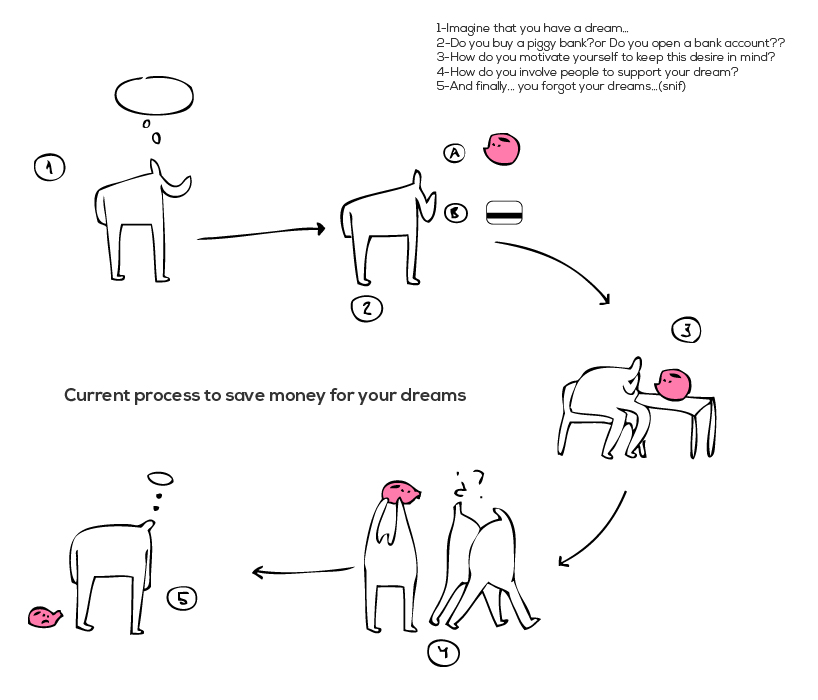 Current process to save money for your dreams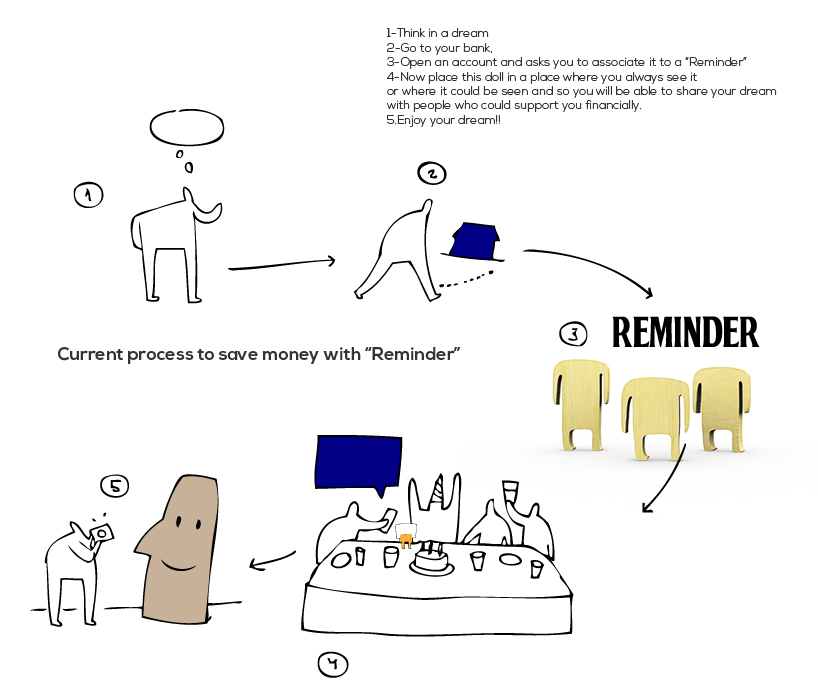 Current process to save money with "Reminder"