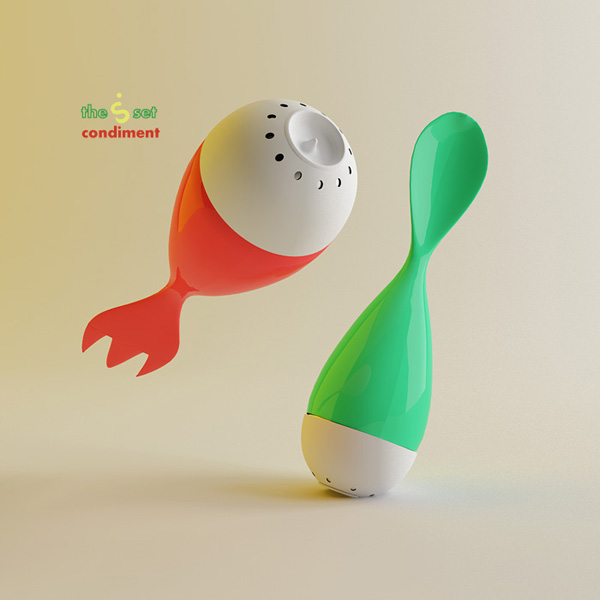 the s serving condiment set by enoc armengol from spain
designer's own words:
Serving,,salad-condiment set: salt (spoon), pepper mill(fork)
Here it is !
The S set, it's the new way of serving and condiment your favourite salads. Take the pepper Fork and the salt Spoon, dress the salat and serve it inmidiatly! it will be delicious.
what do you prefere? the opaquecolor or the transparentcolor set. You will never forget to dress your salads.
the s serving condiment set_saltspoon & pepperfork small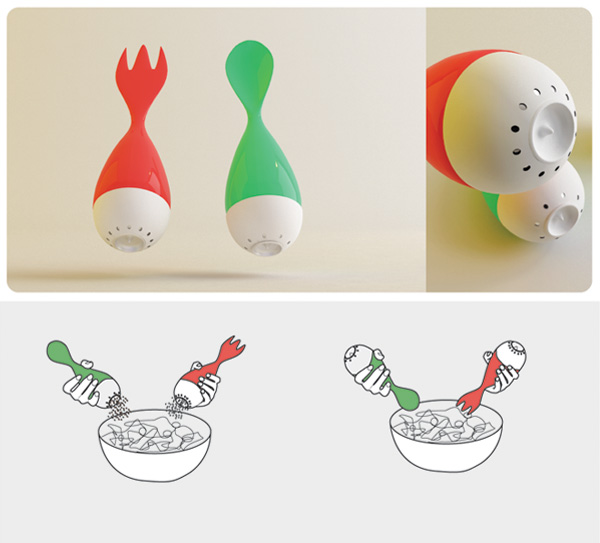 the s serving condiment set_saltspoon & pepperfork_use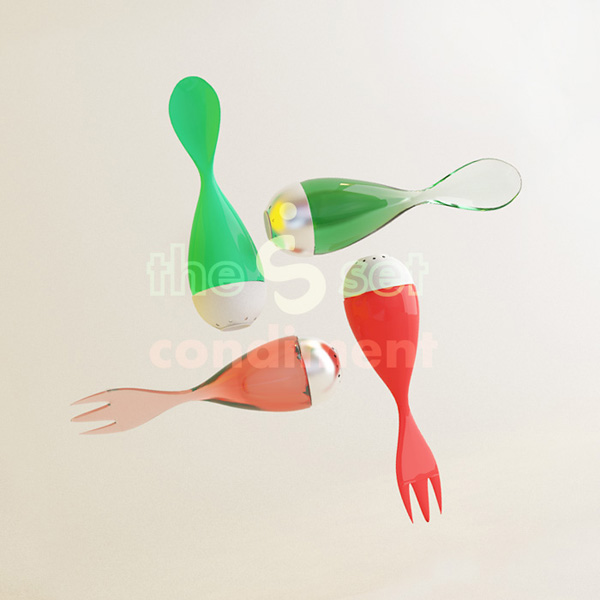 the s set condiment_saltspoon & pepperfork
shortlisted entries (160)