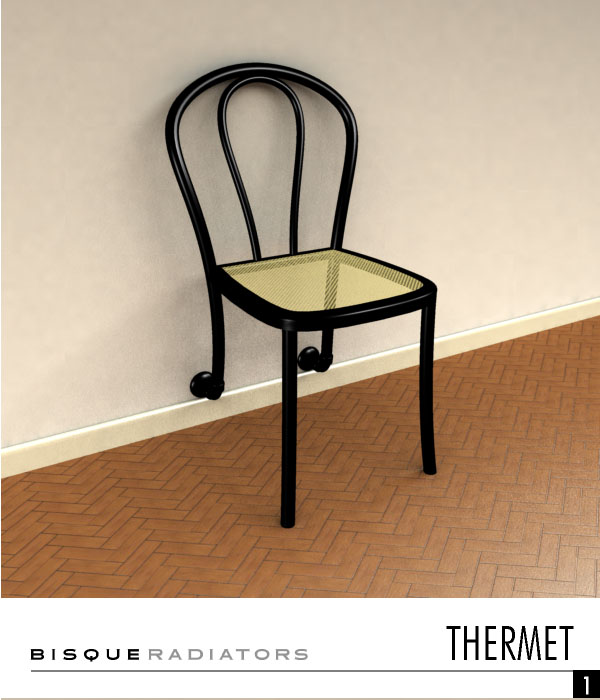 thermet by stefano marchetto from italy
designer's own words:
Thermet is a radiator with a shape of a Thonet Vienna Cafè Chair #18: this is easy to do because that chair was made almost exclusively of cylindrical bent beech wood pieces.
In the project, wood pieces are replaced with stainless steel bent tubes.
In this way the radiator it is no more an object that has an usefulness only 5-6 months on a year, but becomes useful every day of the year.
The product indeed has 2 possibilities of use: as a radiator and as a real chair. When it is used as a radiator, it can be a place where to quickly get warm: just seat over it and wait for a few minutes…
1
2
3
shortlisted entries (117)