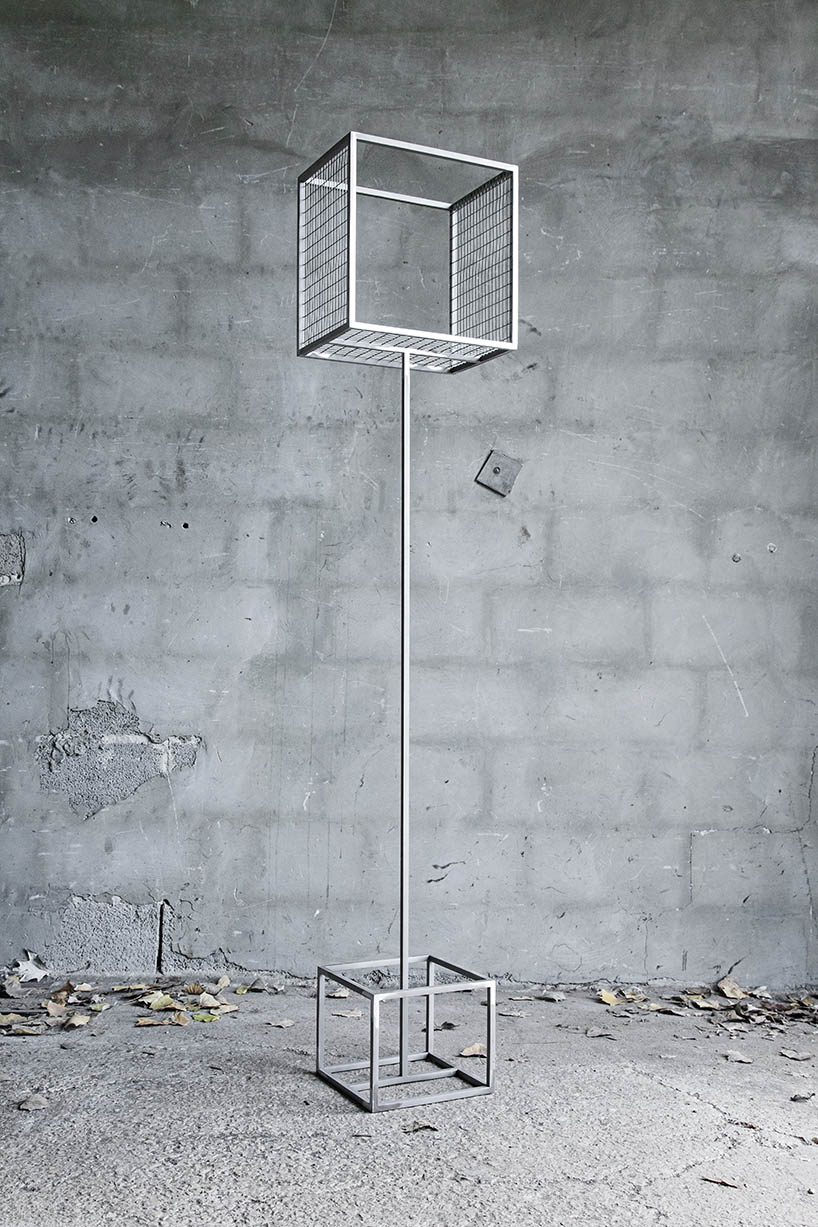 Thing 1, Thing 2 by Magenta from israel
designer's own words:
These book libraries were created with the thought of lifting the books up to eye level, in spite of their weight.
Placing or picking a book from the library creates a gentle swaying of the cases.
The library contradicts the pre conception of book cases as solid and grounded objects, and allows lightness and movement within it. As opposed to the lightness of the base the structure stays stable and steady.
Materials:
Stainless steel bars
Iron mesh
Thing 1 and Thing 2 were first introduced in February 2013, and have been produced since in small series by Magenta Studio.
Thing 1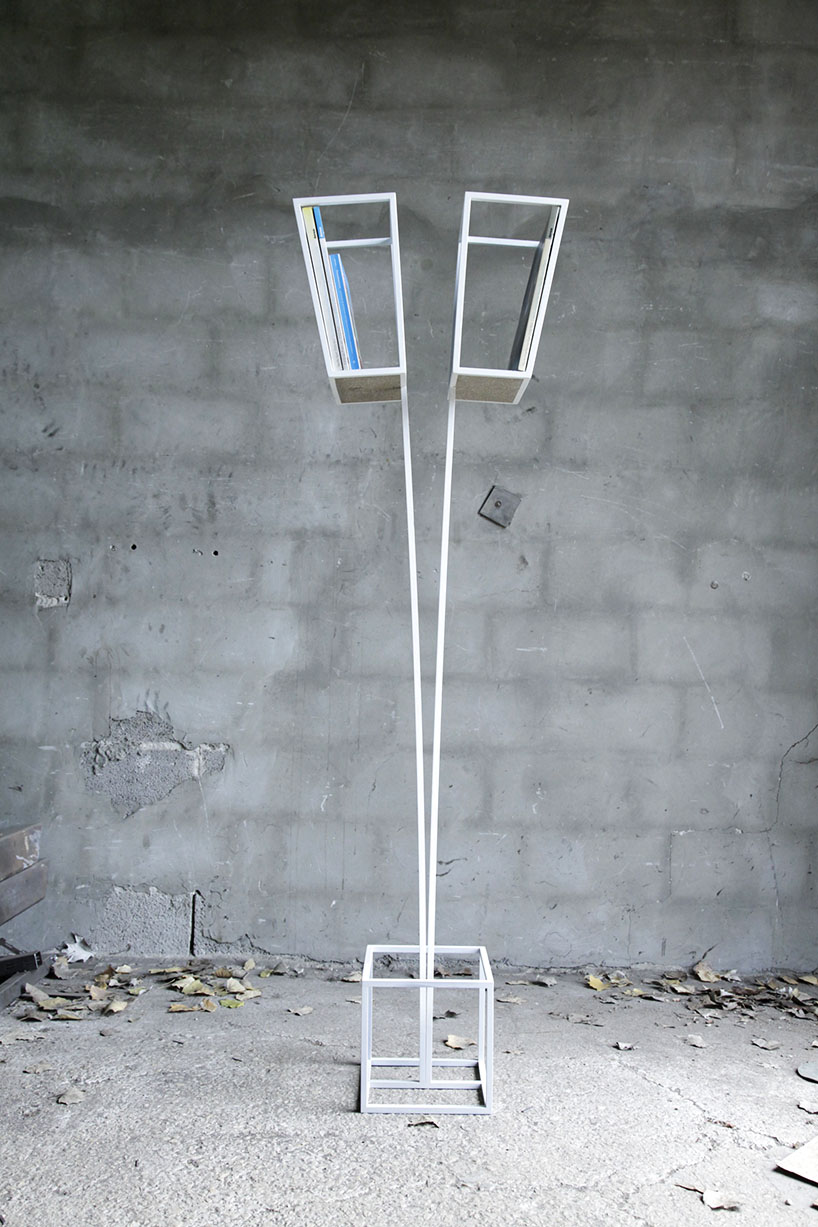 Thing 2
[jwplayer config="mplayer" width="818px" height="600px" file="https://static.designboom.com/wp-content/compsub/378584/2013-10-10/video_1_1381411001_5fb4316b81055af3ac0c17fdfb813fbd.flv" html5_file="https://static.designboom.com/wp-content/compsub/378584/2013-10-10/video_1_1381411001_5fb4316b81055af3ac0c17fdfb813fbd.flv" download_file="https://static.designboom.com/wp-content/compsub/378584/2013-10-10/video_1_1381411001_5fb4316b81055af3ac0c17fdfb813fbd.flv"]
video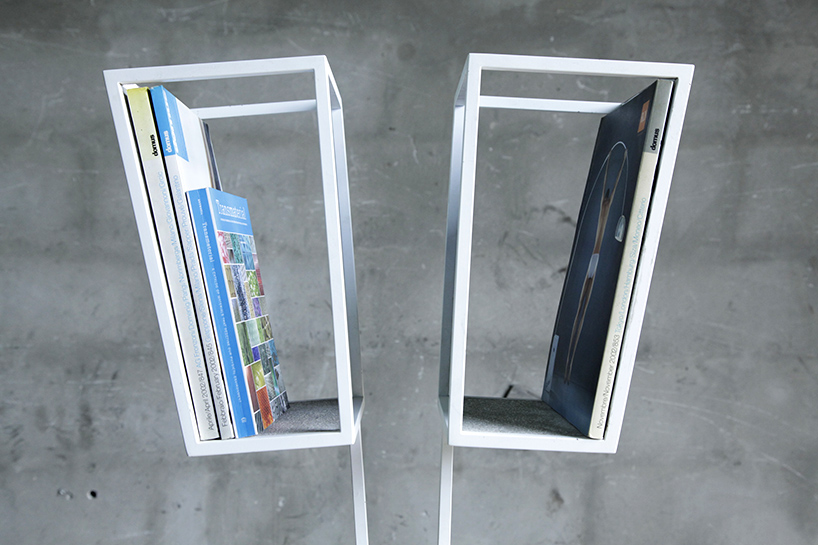 Thing 2 – detail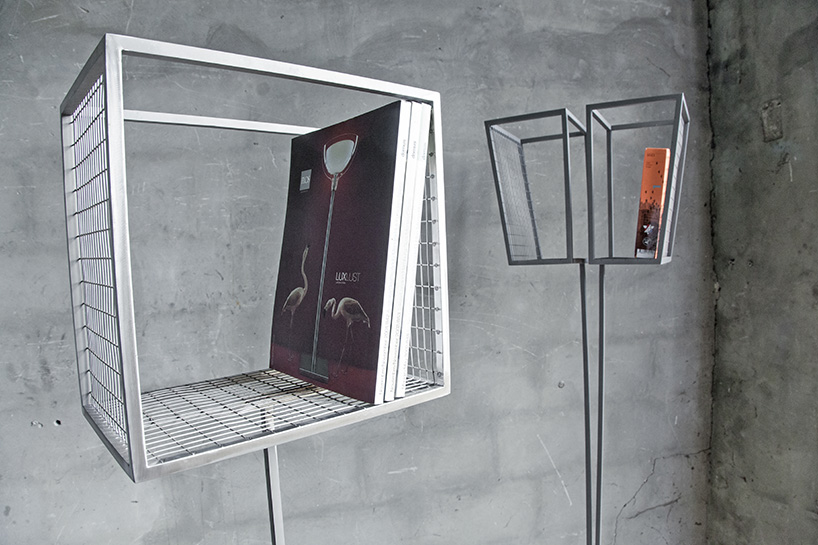 Thing 1, Thing 2 – detail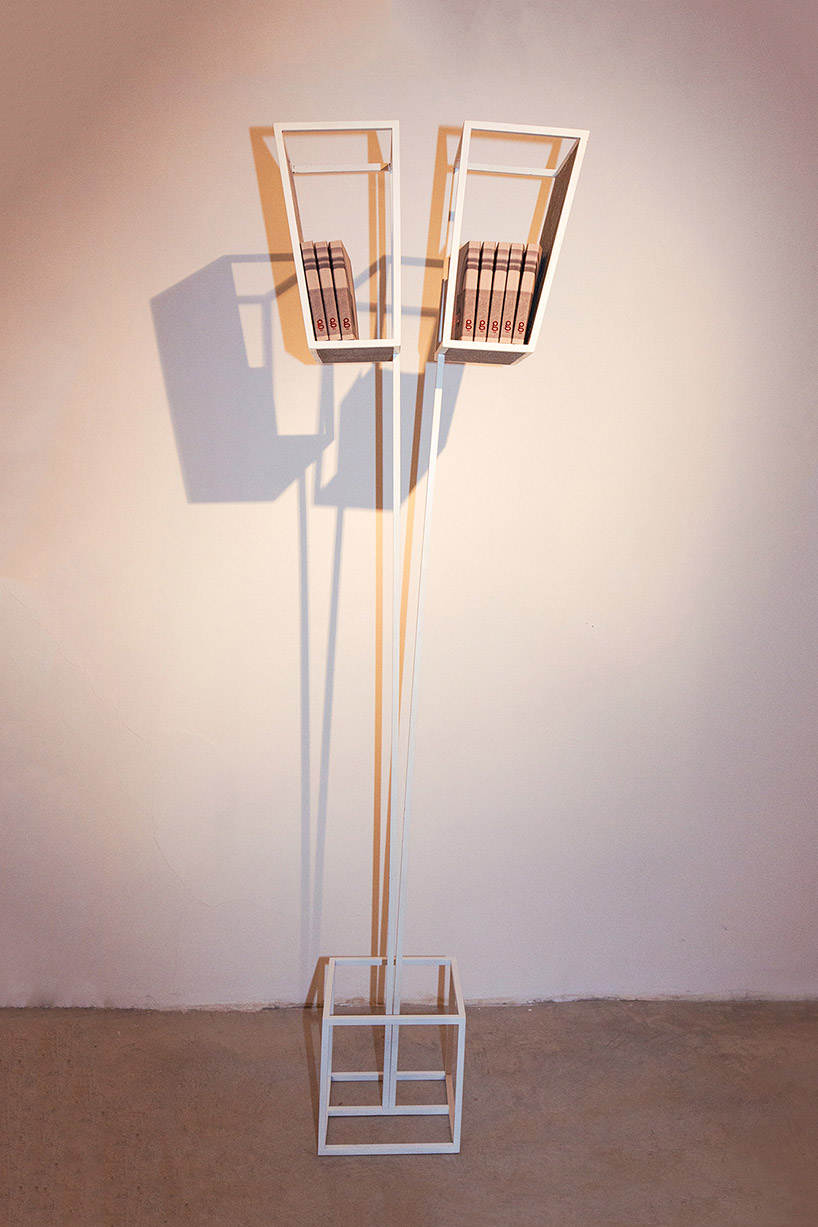 Thing 2 – in gallery space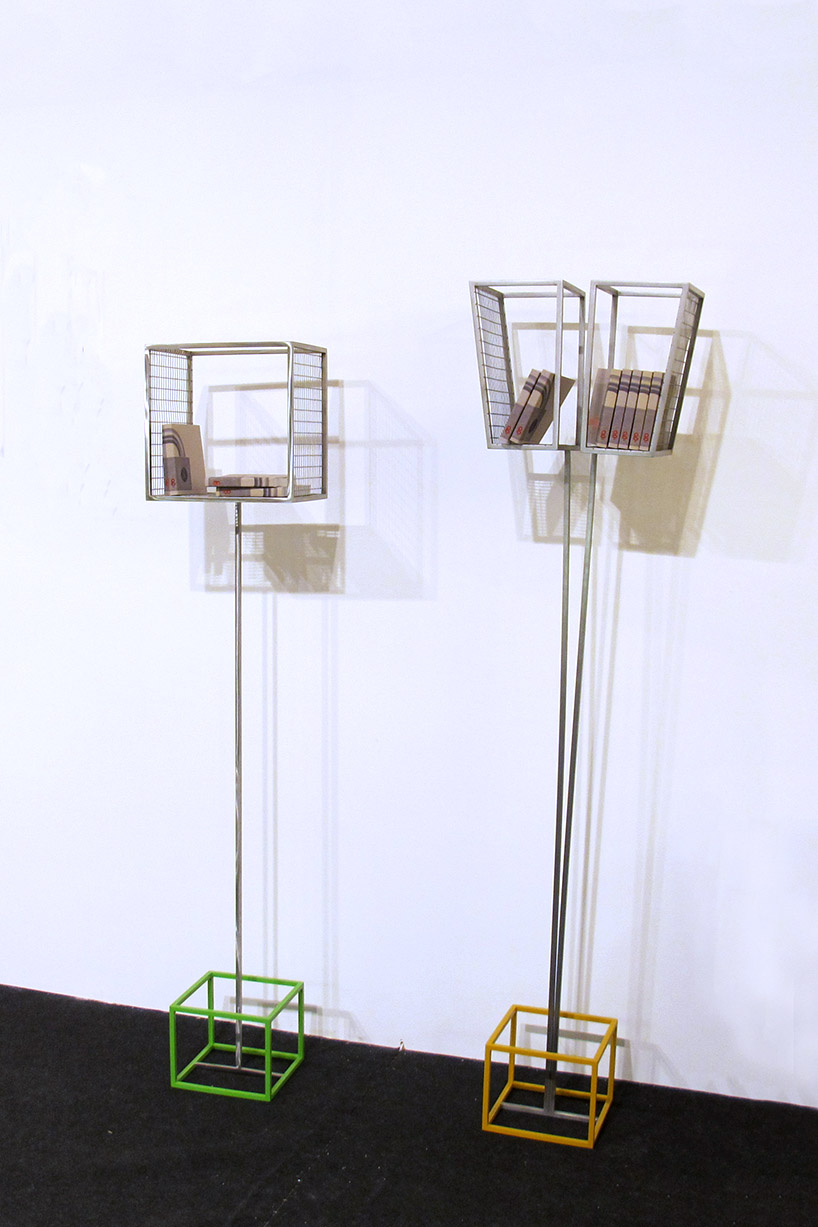 Thing 1, Thing 2 – in gallery space
shortlisted entries (200)