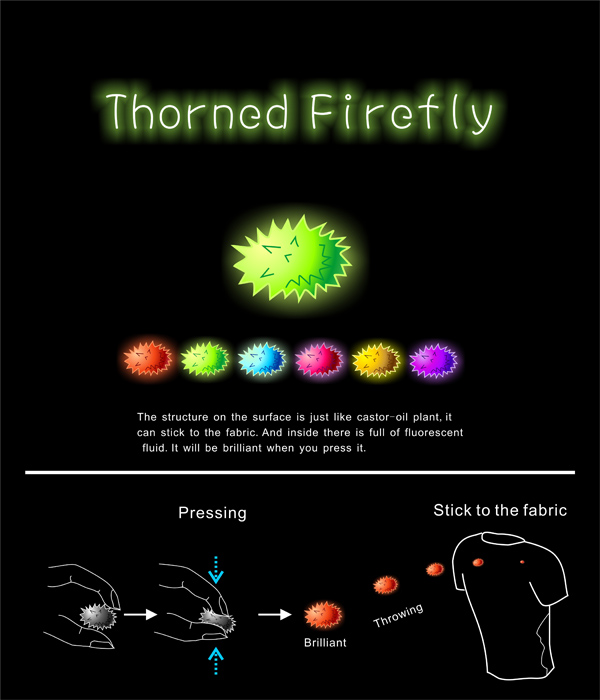 thorned firefly by meng meng from china
designer's own words:
The Thorned Fireflies will bring a multicoloured atmosphere. You can use it as possible as you can, like sticking to the hair as accessories, shooting with slingshot, forming the logos and words, throwing everywhere you want ....
The structure on the surface is just like castor-oil plant, it can stick to the fabric. And the inside, there is some fluorescent fluid, It will be brilliant when you press it. Another important factor is that
the surface is thick and tough enough and it would not be broke easily.
Maybe when you get home you can also find many Thorned Fireflies stick on your colthes, I think it will be an exciting memory for you.
instruction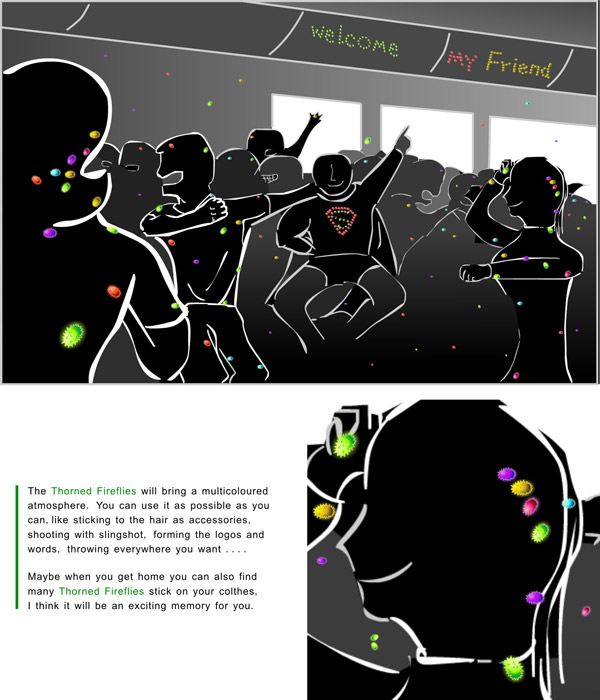 scene
shortlisted entries (106)