TIMELESS table clock by nikola krivokapic from serbia
designer's own words:
TIMELESS table clock
Curiosity...
What is curiosity? Curiosity is constant interest for discovering the world around us, in its details and size, in the hidden and the obvious, their changes and metamorphosis in the spirit of the time we live in along with ease and freedom of play. This is also inspiration for the concept of this project, a table clock that doesn't appear to be a clock until it awakens rhe curiosity of a beholder. In the hands of the curious it gets its functionality and provides answers. The same way the answers vanish with the lack of attention and the clock stays waiting for the next curious one and his question.
The clock body has a regular round shape and no visible basis; it's white and contains the weight that provides support and dictates the correct clock position. The clock mechanism and hands are located inside and activated by a sensor, which is turned on automatically upon gesture or touch. Beneath the fixed glass there is a blank surface filled with a small amount of metal dust that is free until the clock is shaken; then the sensor and the magnetic hands inside the clock are activated. The reaction of magnet and metal dust forms real time clock hands and one minute after activating the clock, the hand magnet is turned off and deactivated, and the metal dust falls freely into the clock space, where it remains still until the next curious person appears and curiosity is provoked.
timeless table clock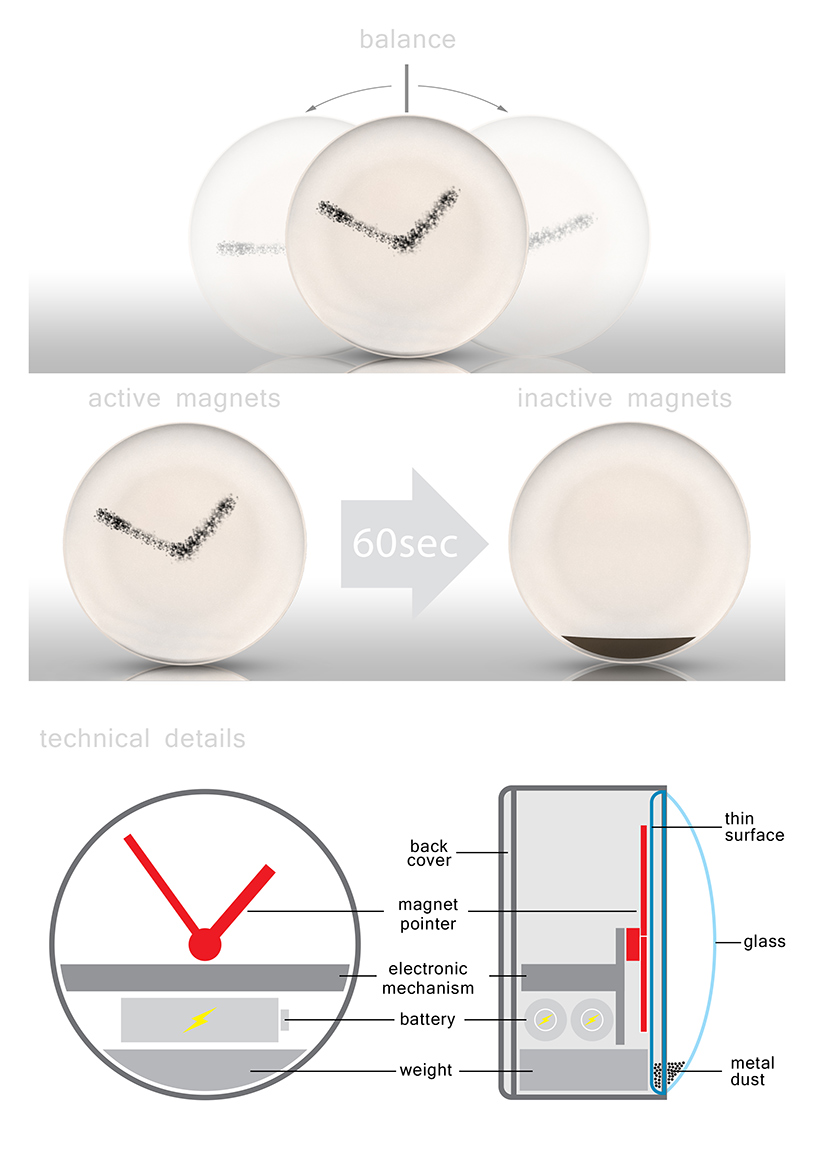 technical details