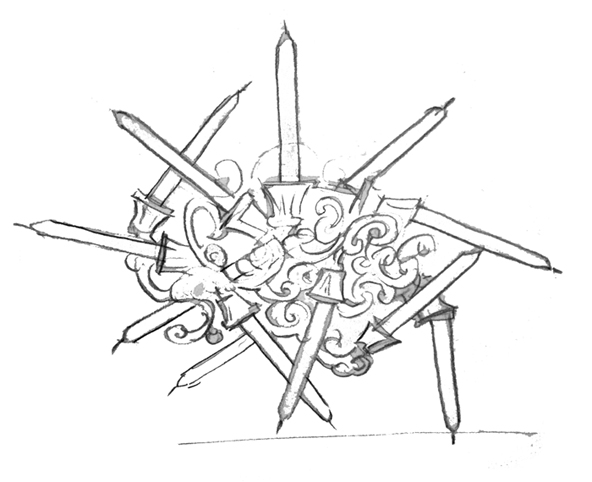 torrent by jeremy hatch from canada
designer's own words:
An accumulation of candlestick elements interlaced in a seemingly spontaneous manner. There is no top or bottom, front or back. The formal geometry and pattern of ornamental arabesques are discarded in favor of random chaos. Candles support the holder in any direction it is flipped.