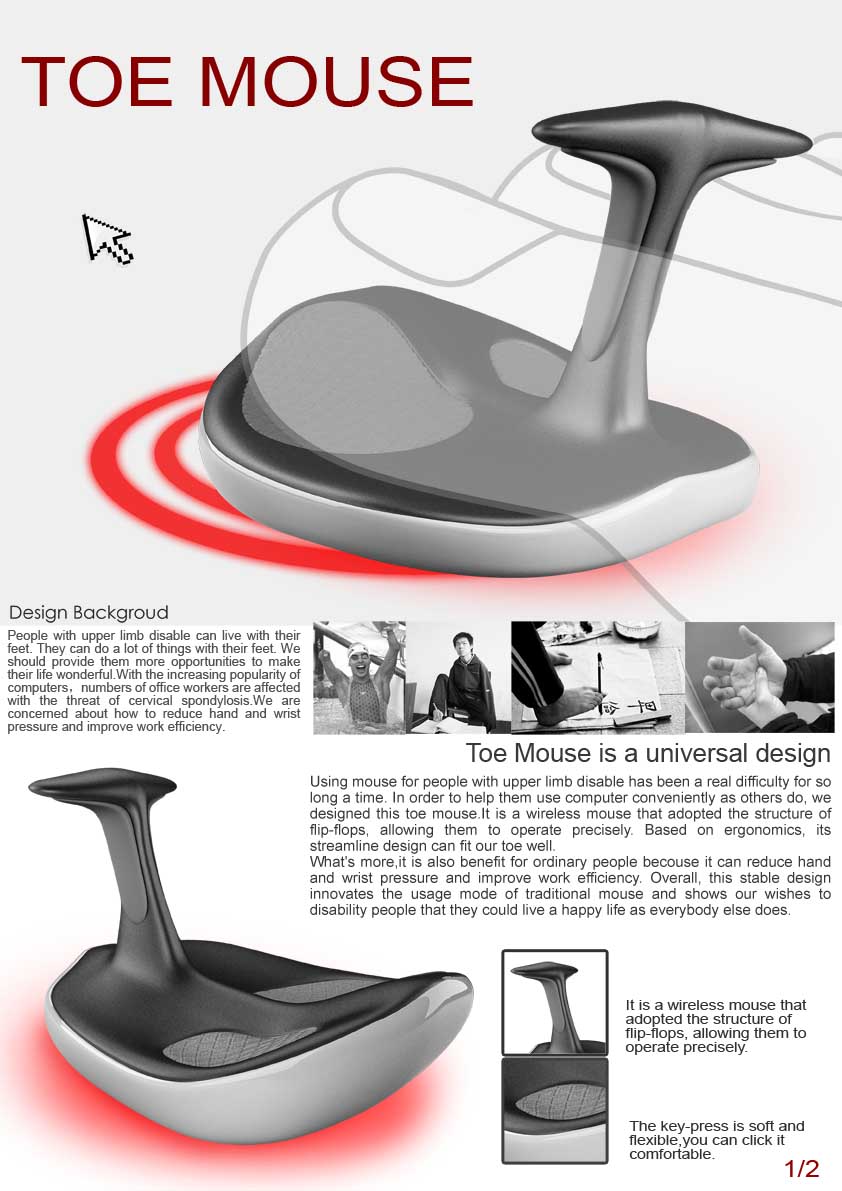 tou mouse by Liu Yi from china
designer's own words:
Toe Mouse is a universal design.Using mouse for people with upper limb disable has been a real difficulty for so long a time. In order to help them use computer conveniently as others do, we designed this toe mouse.It is a wireless mouse that adopted the structure of flip-flops, allowing them to operate precisely. Based on ergonomics, its streamline design can fit our toe well.
What's more,it is also benefit for ordinary people becouse it can reduce hand and wrist pressure and improve work efficiency. Overall, this stable design innovates the usage mode of traditional mouse and shows our wishes to disability people that they could live a happy life as everybody else does.Beyond comfortable use, its appearance that comes from both surfing motorboat and whale enhances the feeling of fashion.
Toe Mouse 1
Toe Mouse 2
shortlisted entries (228)