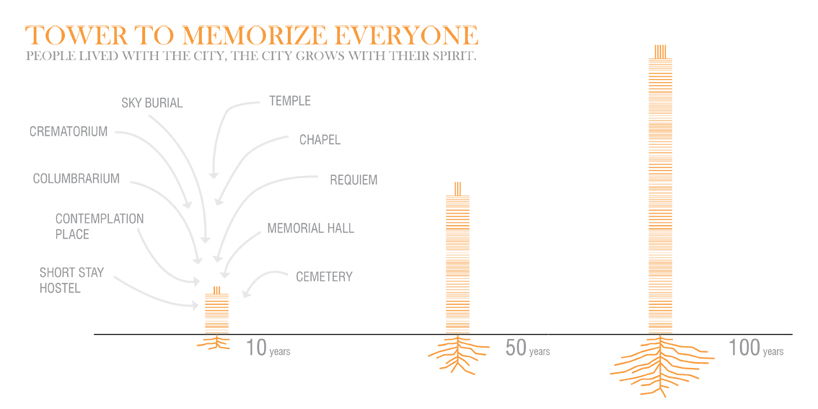 Tower to Memorize Everyone by Ty from china
designer's own words:
Everyone should be memorized and be fully respected when they are dead; no matter they are rich, poor, famous, or anonymous. They all contributed and shaped the current cities, while there are quite a number of dead people were being ignored, forgot and treated in a less respected way due to various reasons: no relatives, financial reasons etc. The proposed tower would cater for everyone lived in the city, their body will be treated according to their religious, custom. They can choose to be burial deep into the ground, burnt and dispersed up in the air, even sky burial to feed the birds etc. All those death related spaces like memorial hall, columbarium, crematorium, cemetery, chapel, temple, short stay hostel for the people attending the funeral, contemplation space etc will be stacked on top of each others to form the tower which can be seen from any corners of the city to act as the monument for the death. Their bodies are gone but their spirit will be staying with the tower and to be memorized by the public and the tower can be expanded to grow with the city.
tower that grows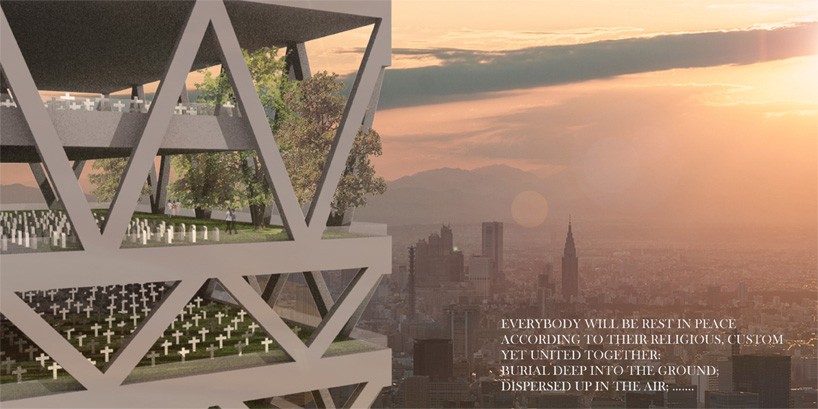 cemetry in the air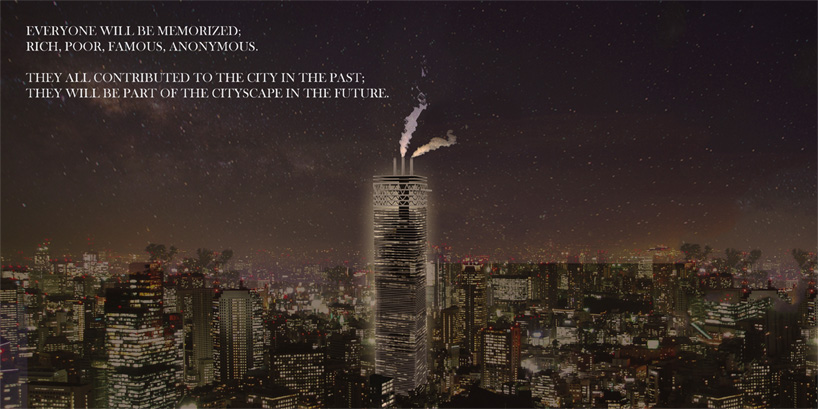 as city monument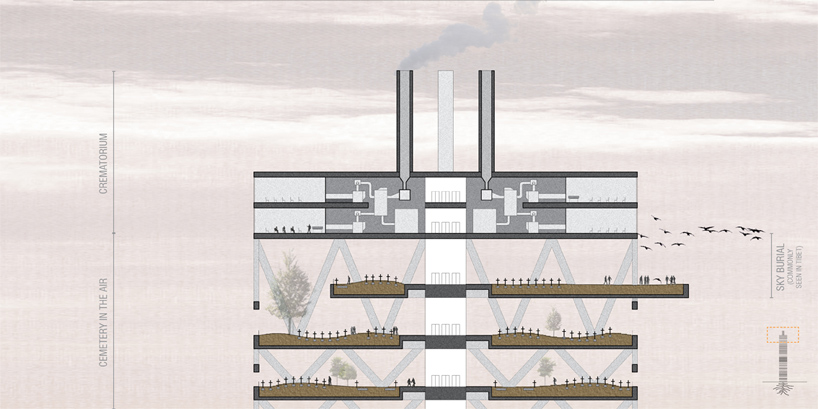 upper section of the tower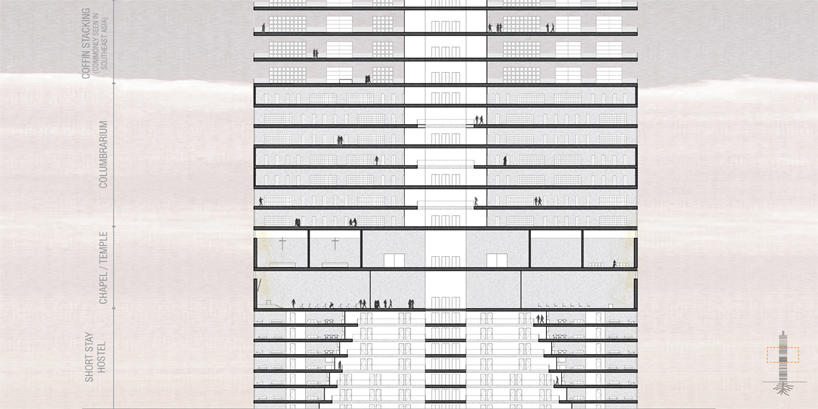 middle section of the tower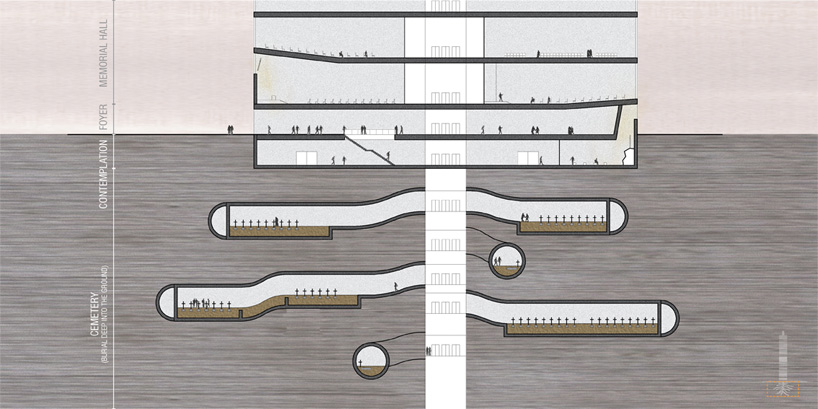 lower section of the tower
shortlisted entries (102)